Welcome back to What I'm Hearing+, the new streaming-focused companion to Matt Belloni's beloved franchise. Thank you to everyone who submitted feedback about last week's debut, and for your thoughts on the very name of this newsletter! Please keep the notes coming by responding directly to this email. And if you'd only like to receive Matt's What I'm Hearing, just email Fritz (fritz@puck.news).
Discussed in this issue: John Landgraf, Neil Gaiman, Stranger Things, David Zaslav, Batgirl, The Gray Man & much more…
—FX's 1 Percent Opportunity: In this new multi-platform universe, how are media companies figuring out what shows go to streaming versus linear? I deal with this question every day at Parrot Analytics, where I work. John Landgraf, the chairman of FX, also offered an interesting observation on a Hollywood Reporter podcast. Landgraf said that there's only a 1-2 percent overlap between FX and Hulu audiences, so "we seem to be able to aggregate up an audience." As FX shows migrate to Hulu, Landgraf also said he's seeing an increase in younger viewership in line with numbers from a decade ago, pre-YouTube/TikTok et cetera.

—Where's the Netflix Merch?: A former studio executive messaged me yesterday to ask about Netflix's new Sandman adaptation, which was trending on Twitter on Friday. Where, he asked, were the attendant consumer products? Neil Gaiman, author of the comic book on which the I.P. is based, noted that there are no plans for merchandise, but he hopes that might change. Now, considering Sandman is technically a Warner Bros. show, it could be a simple case of Netflix not owning the ancillary rights to merchandise. But let's assume for a second that Netflix does own the merchandising rights, as an excuse to consider Netflix merchandising as a whole. It's notable, after all, that Netflix's merch attempts are so spotty. (The Netflix Shop barely gets any monthly traffic, according to third party tracking sites.) Sure, Stranger Things shirts and Squid Game Funko Pops are all over Target and Walmart, but that's about it. Knowing that Sandman is a huge adaptation, why not have something to offer fans? Netflix shouldn't attempt to play the Disney consumer products game, but A24 is a great example of how ancillary revenue can help bolster a brand and increase adoration. In the meantime: make a t-shirt, Netflix. The kids are asking for it.

—Gotta incentivize: We'll get to Warner Bros. Discovery in a second, but, like many of you, I've been thinking a lot about its earnings presentation—about how streaming can lift other revenue lines and other channels can lift streaming. But where are the announcements that seeing DC's Black Adam in theaters will get you two free months of HBO Max? Or that buying the new Suicide Squad game for Xbox or PlayStation might come with a free DC Universe Infinite trial? The goal is to convert one-time purchases into recurring revenue. Not to get all V.C., but streaming is like the SaaS of entertainment. The goal is customer acquisition for low cost, high retention, and annual recurring revenue. One-time purchases can help accomplish that goal.

And now to the question everyone is talking about: Is David Zaslav's anti-Kilar approach going to save Warner Bros. Discovery's bacon…?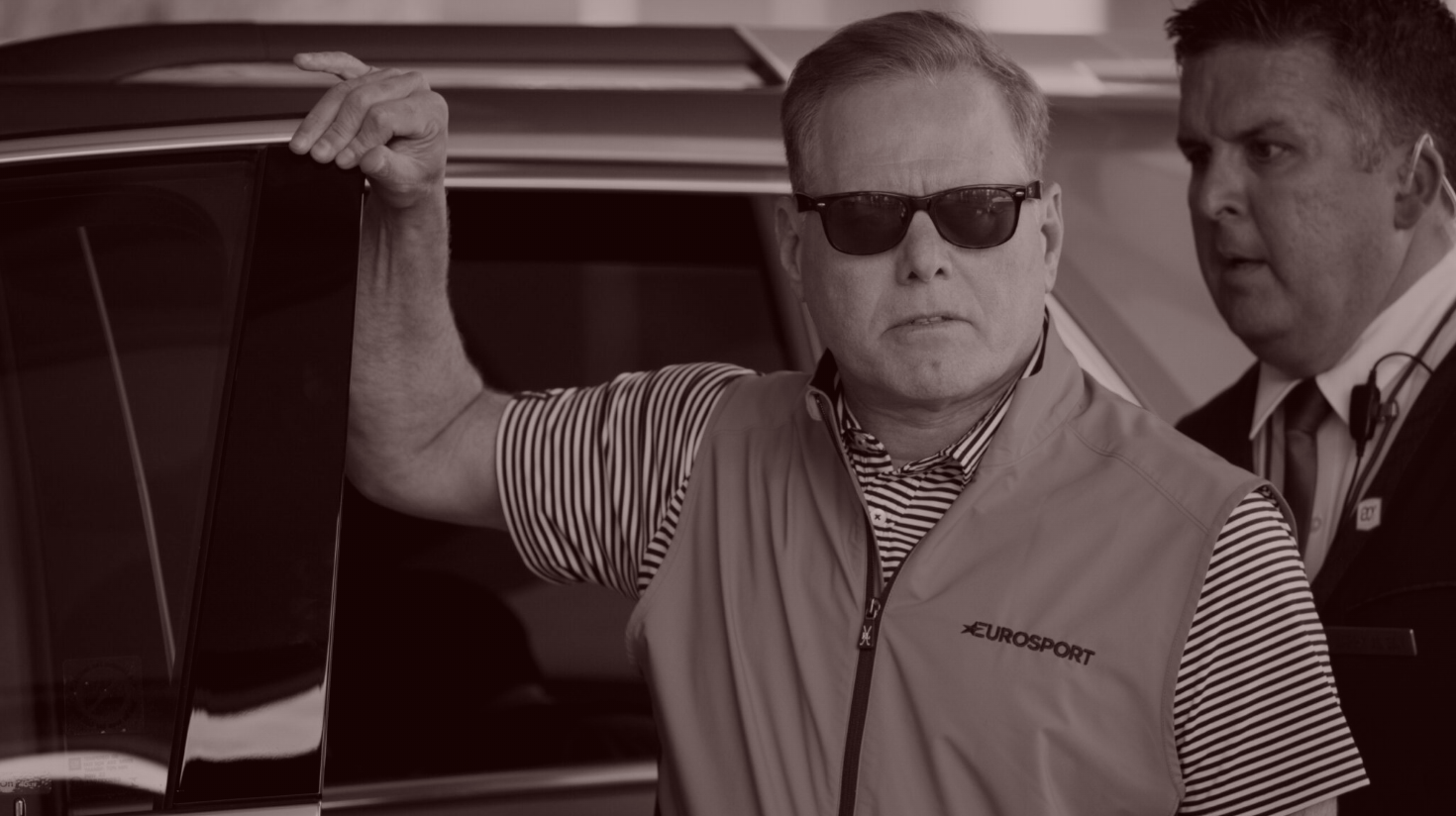 Zaz's Law of Streaming
In light of his Batgirl slashing and earnings call manifesto, WBD C.E.O. David Zaslav is articulating a new logic for streaming: it's going to be an important and growing revenue channel, but not the only one that matters. Here's what Zaz is really saying, and how it might (or might not) work.
David Zaslav has been the C.E.O. of Warner Bros Discovery since April, a period in which the fortunes of the streaming economy, once beloved by Wall Street, appear to have been entirely recast. Netflix, which has seen its subscriber growth essentially flatten, has seen its market cap drop by nearly 70 percent. A year ago, my colleague Dylan Byers reported that Disney was considering spinning out ESPN as it hoped to model itself as more of a Netflix-style pure play. Now, however, the company is not only firmly holding onto its profitable but declining linear assets, but it also recently decided not to break the bank to renew its subs-juicing but low-revenue partnership with the Indian Premier League.

In his four months running a combined WBD, Zaz has tried to navigate this new universe. He swiftly shuttered CNN+ and, more recently, shelved Batgirl because it was unlikely to generate the kind of customer acquisition that a $90 million streaming-only title should. Now, the full Zaz streaming strategy is coming into view. As he announced at last week's earnings call, WBD is rolling out a combined HBO Max and Discovery+ service in mid-2023. Most importantly, he outlined a news playbook that A) walked back nearly every move made by WarnerMedia C.E.O. Jason Kilar; and B) declared that streaming is an important, growing channel of WBD's business, but it is not the only one. After an era in which legacy media dreamed of pure plays, WBD is now a proud hybrid play.
ADVERTISEMENT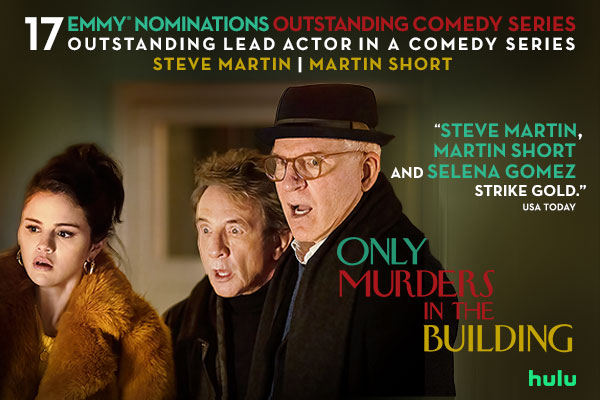 The logic is pretty simple: There aren't enough financial returns to justify outsized spending on streaming content while under-utilizing other windows and platforms, especially given WBD's $55 billion-or-so debt load. Or, put simply, content should go where content can make the most money, even if that's not necessarily what consumers want. (It's here that I note consumers want everything available to them in the easiest manner for the cheapest fee, and we've trained them to expect that to an extent over the past several years.)

In order to pull this off, WBD will need to order content that's accessible, sustainable, and profitable; competitive without being wasteful; and global while also market-appropriate. What's more, the company will have to make a streaming service that stands on its own while supporting other verticals, all while being true to the historic brands that it's built upon. Can Zaz do it? That's the $55 billion question. But here are the main obstacles and opportunities.
The New Platform Value Paradigm
In the most recent quarter, only one streaming platform, Paramount+, saw notable subscriber growth of nearly 5 million subs globally (and nearly 2 million from Russia removed). Netflix lost 1.2 million subscribers in its most important market, the U.S. and Canada. HBO Max lost 300,000 customers domestically. Peacock stayed flat. It wasn't as if linear cable gained these subscribers back (Comcast, for one, reported a loss of 521,000 video customers in its Q2 earnings). It's been a choppy time.

HBO Max, in particular, is feeling some of the pinch that Netflix has endured. Its share of domestic streaming subscriptions declined between Q2 '21 and Q1 '22, according to Antenna Research, which tracks subscriber acquisition and churn. Changes in reporting now no longer count those unengaged subscribers that once came from AT&T, including AT&T wireless customers who didn't activate their HBO Max subscription but were eligible to get the service for free.
If Kilar was a futurist—someone who bet on where audiences were going to converge and spent billions endeavoring upon a multi-platform, multi-disciplined approach to meet them on their own turf—then Zaslav is a realist. As he acknowledged on the earnings call, he believes fully in streaming but isn't going to push the linear crowd away to grow the TAM. Take Batgirl. Or the Scoob! sequel. Or any of the slightly more than mid-budget films that WBD recently scrapped to take a tax write-down. After looking at the data, Zaslav said that there is "no comparison" between how direct-to-consumer films perform compared to those with windows: "This idea of expensive films going direct-to-streaming, we cannot find an economic case for it. We can't find an economic value for it."

Obviously, Zaslav sent an unpopular message to the creative community. But given the company's $518 million loss on direct-to-consumer, a $3.42 billion loss in the quarter overall, and a $2 billion projected deficit in EBITDA, all against the backdrop of softer guidance for the next half of the year, his accounting decisions start to make more sense. But that doesn't mean that every movie should go to streaming or that every movie should go to theaters. The value of a title for a specific distribution method shifts. A movie released in theaters is designed to generate strong box office and create meaningful revenue from windowing. While it seems true that theatrical movies see stronger performances once available on streaming, the data we're working with—including from Nielsen and Parrot Analytics—is based on a certain subset of films getting a theatrical release. And those films would have likely done well on streaming regardless.

The more interesting paradigm is figuring out what types of movies aren't necessarily working theatrically but are working on streaming. A title that goes straight to streaming may be one that won't perform in a 45-day window but is designed to accomplish other goals, like bringing in a different audience. If HBO Max skews male and executives want to bring in women over 40, what type of film can do that without sacrificing theatrical revenue? Netflix leaned into teen romantic comedies when other studios stopped releasing them in theaters. The Kissing Booth 2 is one of Netflix's most watched films, and To All the Boys I've Loved is one of Netflix's most successful franchises.

Determining the value of a title and its best distribution method is difficult. So is determining the value of a title created by Warner Bros. Television Studios for HBO Max versus the value of the title on another platform or for another network. Would Ted Lasso have generated more value for WBD on HBO Max instead of being sold to Apple? It's a question that every team, no matter who's in charge, has to ask. HBO is a network built on a let's see what happens if we do this mentality. It's a mentality that Kilar and his team employed as they went all in on HBO Max. Under Zaslav, sacrificing some revenue to see what happens seems less certain.
Let HBO Just Be HBO (Because Discovery Is Discovery)
Wall Street's main concern is that WBD, burdened with an extremely large debt, will continue to struggle financially, hurting the company and shareholders. That's why the stock has plummeted. The concerns of consumers and critics, however, were more focused on HBO Max's future: namely that Max would remove a bunch of programming and stop ordering as much content. Those fears were compounded by an over-scrutinized slide from the earnings call that described HBO Max as having a "male skew" and Discovery as having a "female skew."

The only point of that slide, however, was to demonstrate that the two services are essentially complementary—which means that Discovery+ can replace a portion of HBO Max's planned investment in expanded programming. HBO chief Casey Bloys will still order tons of scripted programming, but the WBD team is looking for redundancies. Why invest in cooking shows, for example, if Discovery already has Food Network? It's here that Zaslav's reputation as a beancounter shines through. For all the networking he did with talent after the merger was announced, Zaslav is the personification of the aphorism, "it's called show business for a reason."

The new investment in content was earmarked to appeal to a wider audience (younger, female) to act as a retention driver and to fill out the platform. For all the jokes about Dr. Pimple Popper and Chip and Joanna, Discovery+ had one of the lowest churn rates in 2021, according to Antenna, sitting at 5 percent. HBO Max was slightly higher at 5.6 percent.
This is a tricky playground to operate in. Streaming services are only as valuable as the content available and the demand for said content. Removing content that isn't performing is one approach to ensuring that money isn't being spent unwisely. Still, continuing to spend on exclusive quality programming is key to strong, sustainable growth. HBO built its reputation on exquisite programming teams that had strong talent relationships and spent lavishly at times, but a significant portion of its business was built on the Pay-1 window from film studios. Warner Bros. will become that necessary mainstream film component, while HBO continues to provide the prestige content and halo effect that defines the brand.

But the game everyone's playing has changed, and WBD will need to spend more strategically. The era of domestic "peak TV" may begin to slow as rising costs in programming are set against a plummeting stock and increased competition (global content spend will continue to increase because all these platforms need a combination of hyperlocal content that appeals to customers in different regions as well as global bets, like Squid Game). Meanwhile, the traditional Hollywood players risk getting outspent and outbid by newer entrants. Amazon and Apple are playing an entirely different game than everyone else, and they're doing it with more money than their traditional rivals may ever see.

Staying competitive in that environment requires spending. Netflix will continue to spend on big budget action movies and the type of general entertainment that may have ended up on HBO Max. Disney+ and Hulu will use 20th Century to do the same. Zaslav will keep spending to keep customers engaged and paying, as he said on the call, but how that content investment is used and where that content goes will be a big first test. Focusing primarily on cost-cutting without proving they know how to spend will only get Zaz so far and, if he's not careful, he may be far behind.
ADVERTISEMENT

Look, the last few years have trained customers to go to the platforms that offer the best and the most for the cheapest price. Likewise, the data we've collected as an industry over the last three years has been heavily skewed—skewed by pull-forward effects brought on by pandemic viewing habits, skewed by a period of strong economic growth, and skewed by a lack of competition in a space where the knives are now out. This makes predicting anything difficult. Data is a vital lifeline, but unlike the last few decades of cable, we're still crafting a clearer picture of what the audience really wants, what they'll do, or what parts of the behavior they've been trained to follow are irrevocable.

Many parts of Zaslav's approach make sense for the company's financial health and shareholders' continued support. It's shrewd, it's ambitious, and it's calculated. Zaslav knows the industry. He has relationships, and he has the experience. My only concern is that streaming is still so fundamentally new (even though in many ways it's quite old) that it requires a realist, a futurist, and a creative captain to build the future. I'm just hoping that being hyper-focused on the next few quarters' financials, as Wall Street is demanding, doesn't detract from Zaslav's ability to also position WBD as a revolutionary player over the next five years.
This week, let's look at Netflix original films. These are the most in-demand original films on the service between July 30th and August 5th, according to Parrot Analytics. (This data is gauged by looking at consumption, social interaction, and search traffic.)
The Gray Man
The Sea Beast
RRR
The Mitchells vs the Machines
Don't Look Up
The Adam Project
Power of the Dog
We Can Be Heroes
The Man From Toronto
Hustle
There aren't too many surprises on the list, but it does validate my enthusiasm for RRR, one of my favorite film successes over the last few years. The three-hour Indian epic grossed more than $11 million in its domestic run in the United States, with screenings continuing to pop up at specialty theaters in limited cities. And it has remained on Netflix's Top 10 films (non-English) list for more than 11 weeks, making it one of the longest running, most watched films on the service ever. Metrics aside, RRR is just really, really, really fun and good. If you haven't watched it, check it out.
FOUR STORIES WE'RE TALKING ABOUT
Netflix's Talent Squeeze
Netflix's behind-the-scenes negotiation with SAG-AFTRA is putting Disney in a bind.
ERIQ GARDNER

$5K for The Boss?
Matt and Lucas Shaw investigate a controversial concert ticketing system.
MATTHEW BELLONI

The MAGA Incubator
A conversation with Tina Nguyen on the past, present and future of the far right.
BARATUNDE THURSTON
You received this message because you signed up to receive emails from Puck

Was this email forwarded to you?

Sign up for Puck here

Interested in exploring our newsletter offerings?

Manage your preferences

Puck is published by Heat Media LLC

227 W 17th St

New York, NY 10011

For support, just reply to this e-mail

For brand partnerships, email ads@puck.news