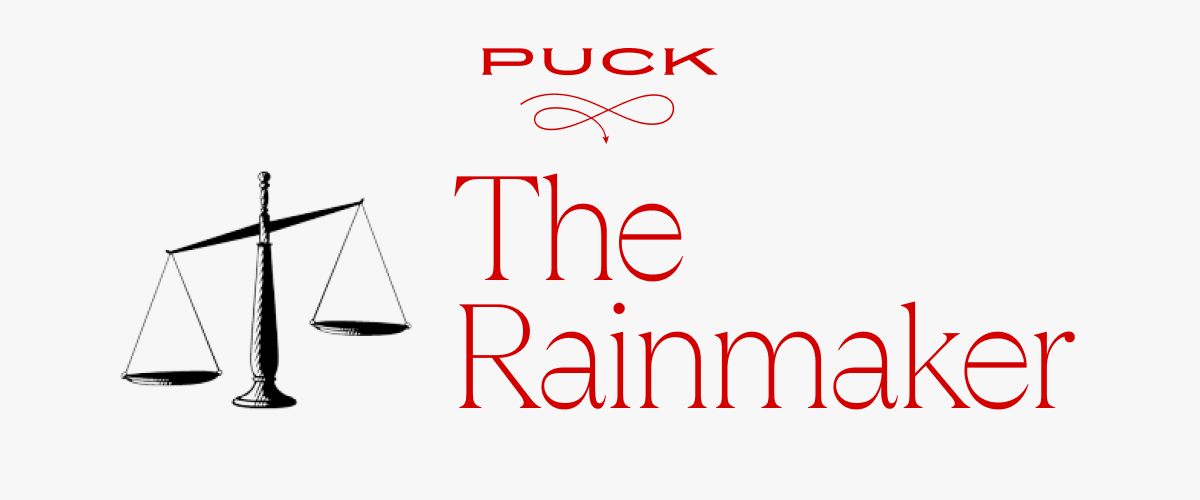 Happy Monday, I'm Eriq Gardner.
Welcome back to The Rainmaker, a private email about how those in power are staying out of legal trouble. (Was this email forwarded to you? Click this link to subscribe.)
In this week's edition, a deep dive on the fallout from the Fox-Dominion settlement: who's really paying the $787.5 million penalty, the mystery funding behind Rupert Murdoch's next legal headache, and why CNN's own libel troubles may be worse than media coverage suggests.
But first…
Tucker Carlson is out at Fox News, Don Lemon is out at CNN, and guess what? I hear the former cable TV news rivals are represented by the same attorney...
Can't see the full story? You're receiving the free version of The Rainmaker at . For full access to Puck, and to each of my colleagues, you can subscribe here.
Even with inflation, $787.5 million can buy a lot these days: a Caribbean island, Super Bowl tickets for 80,000 close friends, or even your way off the witness stand if you happen to be the head of a right-wing cable news network being sued over election conspiracies. But will Rupert Murdoch's media company really be $787.5 million poorer after settling with Dominion? After inspecting the 8-K that Fox Corp. filed with the S.E.C., I suspect that Fox's insurers may be picking up a good chunk of the tab...
FOUR STORIES WE'RE TALKING ABOUT
Tom Cruise Index
A list of the movie stars audiences crave most.
MATTHEW BELLONI

Pity City Postcards
Springtime for I.P.O.s, jitters in P.E. land, and an unfortunate rant.
WILLIAM D. COHAN

Bidenland Travelogues
A Biden inner circle denizen on the re-election, Hunter, DiFi, and more.
TARA PALMERI

Need help? Review our FAQs
page or contact
us for assistance. For brand partnerships, email ads@puck.news.
Puck is published by Heat Media LLC. 227 W 17th St New York, NY 10011.