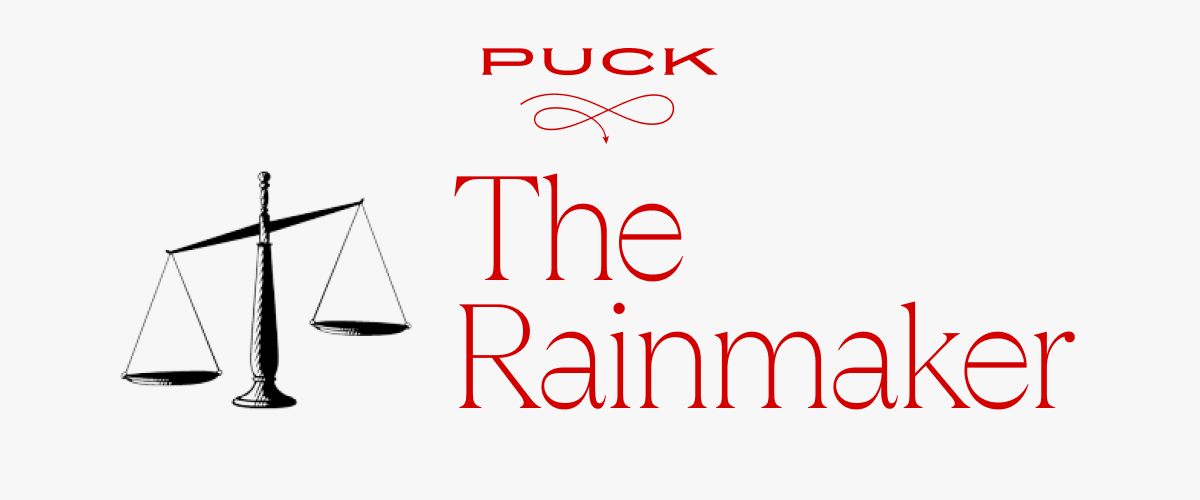 Happy Monday, I'm Eriq Gardner.
Welcome back to The Rainmaker, a private email about how those in power are navigating the legal realm. (Was this email forwarded to you? Click this link to subscribe.)
In this week's edition, A.I. is coming for lawyers. I'll detail a new case that's full of surprises. Also, the media trial of the century, a possible copyright reckoning for a big-name star, and defamation by meme.
But first…
Why did Delaware Superior Court judge Eric Davis delay Dominion v. Fox? It's likely related to his order last week to reopen discovery after Fox was scolded for withholding evidence. Also, shortly before the announced delay, Fox filed a motion asking for clarification about what it could and couldn't argue at trial. In short, everyone involved needed more time. While speculation about the unexplained holdup has centered on settlement, the parties are still well apart, I hear, and lawyers are fully expecting to...
Can't see the full story? You're receiving the free version of The Rainmaker at . For full access to Puck, and to each of my colleagues, you can subscribe here.
Earlier this year, amid the explosion of excitement surrounding ChatGPT, an intriguing A.I. startup called DoNotPay caught my eye. Founder Joshua Browder announced that he had created "the world's first robot lawyer," which would soon debut in court, whispering instructions through Bluetooth-connected AirPods to help users beat parking tickets. Then, suddenly, the experiment was canceled. Blaming "threats from State Bar prosecutors," Browder pivoted to building a web plugin to help file complaints over everything from robocalls to...
FOUR STORIES WE'RE TALKING ABOUT
Plepler's Prophecy
News and notes from private equity, Zazworld, and media.
WILLIAM D. COHAN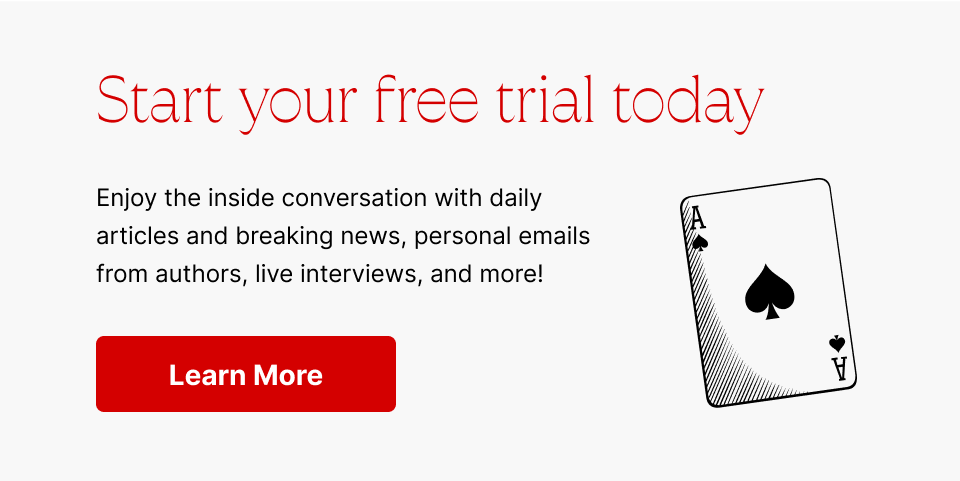 Need help? Review our FAQs
page or contact
us for assistance. For brand partnerships, email ads@puck.news.
Puck is published by Heat Media LLC. 227 W 17th St New York, NY 10011.