Happy Monday, I'm Eriq Gardner.
Welcome back to The Rainmaker, my private newsletter focused on the most significant legal power plays across Hollywood, Silicon Valley, Washington, and Wall Street.
This week, I'm previewing what will likely become one of the most significant trials in the history of the music industry. Plus: Elon Musk and Twitter have a date in Delaware Chancery; a racketeering suit is brought against Real Housewives star Erika Jayne; an appeals court recognizes the comedy stylings of Sacha Baron Cohen; and copyright lawyers go bananas.
But first…
I'm very much blessed to work alongside Julia Ioffe, who has easily become a must-read for anyone who wishes to understand Russia's war against Ukraine. I say this in all sincerity: There's no journalist better at reading Vladimir Putin's end game, and she's been talking to Kremlin defectors and old friends in the country to give us real insight these past few months. I hope you're getting her newsletter, Tomorrow Will Be Worse.

This week, I had the chance to catch up with her about a mutual interest—W.N.B.A. superstar Brittney Griner's legal predicament after being arrested in the country for drug possession. Is one of America's premier athletes really being used as a chip in this geopolitical struggle? Seems so. One day, I predict, some Hollywood studio will make a movie or miniseries about what Griner has endured, and we'll look back and wonder why we didn't all spend more time obsessing over it. Maybe if it was LeBron? I don't know, but in the meantime, after Griner entered a guilty plea on Thursday in Russian court, I asked Ioffe to share her thoughts with me.

I take it that what's happening to Brittney Griner doesn't surprise you, right?

Julia Ioffe: Russia has a history of doing this. There was a case a few years ago involving an Israeli woman and she was just in transit in Moscow when they found hash in her suitcase. The Russians held onto her as long as they could. They wanted the Israelis to swap something for her. That's what I think is happening here. They know that the Americans take this seriously, and so basically they kidnap people to trade them. And here, if you listen to the deputy prime minister, they are being pretty blatant about orchestrating some sort of prisoner exchange.

Is there any due process in Russian courts?

There really isn't. I mean, there are commercial arbitration courts that work ok, but anything with political significance, there's zero independence. Sometimes, calls from the Kremlin come, but often, judges don't even need it. And the other thing to know is that once you're in the Russian justice system, you're done. Ninety-nine point nine percent of verdicts are guilty. It's a quasi-Soviet system where they've got to keep their numbers up. I have a relative in Russia who is a justice, and he told me he once returned two Not Guilty verdicts in a year and got a talking-to.

Do you see any reason why she pleaded guilty?

Yeah, I find that part interesting. I mean, it really doesn't matter as the system would have spat back a guilty verdict anyway. They need a 10-year sentence hanging over her to exert pressure for a prisoner swap. And she was a perfect target for them. They know Americans love basketball stars. Plus, she's Black and L.G.B.T.Q. This is a great catch because it represents so many pressure points.

What happens if there's no prisoner swap and she remains in the country?

Well, she'd be sent to a penal colony. It's still like the Soviet days. Maybe they're not starving prisoners and making them dig for uranium with their bare hands, but it's still bleak. And in fact, female prisons have a reputation for being more violent than the male ones.
The Elon Musk-Twitter legal battle has finally arrived, with Musk, as predicted, moving to terminate his $44 billion agreement to buy the company (see his letter to Twitter's board here). Given that Musk's excuses could be pretextual, will Twitter make him go through with the deal under the "specific performance" clause of the agreement? That fight is coming soon to a Delaware Chancery Court. In the meantime, read my partner William Cohan's take. Musk is represented by Alex Spiro at Quinn Emanuel and a team at Skadden Arps led by Mike Ringler. As for Twitter, the social media giant has turned to Wachtell Lipton pros Bill Savitt and Leo Strine, per Bloomberg. Savitt is co-chair of the firm's litigation department and a heavyweight with respect to M&A and securities cases while Strine formerly served as a chancellor in Delaware. Additionally, Twitter is relying upon Simpson Thacher lawyers Alan Klein, Anthony Vernace and Katherine Krause as well as Wilson Sonsini's Katherine Martin, Martin Korman, Douglas Schnell and Remi Korenblit. I'll have more on this in the coming weeks.
Tom Girardi's problems are no secret. Once a powerhouse among the plaintiff's bar, he's lost his license and been under the gun for stealing from clients. Still, the lawsuit filed this week alleging a racketeering conspiracy by the now bankrupt and defunct Girardi & Keese—"a criminal enterprise, disguised as a law firm," as the complaint puts it—was certainly a burner and one that lays out the alleged role by ex-wife and Real Housewives of Beverly Hills star Erika Jayne as "frontwoman" for the operation. Here's the full complaint, which details reality television deceit, including dialogue from Real Housewives episodes just last month. Referring to former clients whose money was stolen, Jayne said, "We're not even sure there were people that weren't paid."
The aftermath of the Johnny Depp verdict is turning out to be something special. Seeking a way to overturn a $10.35 million verdict, a post-trial motion from Amber Heard suggests that one of the jurors chosen for the jury may not have been the individual who actually got the summons in the first place. If that doesn't work, Heard may have to put up a bond equal to the full judgment in order to pursue an appeal. That could be tough in light of a new lawsuit that arrived on Friday. One of Heard's insurers is now suing the actress and seeking a declaratory judgment that it needn't indemnify her thanks to her acts that the jury deemed willful.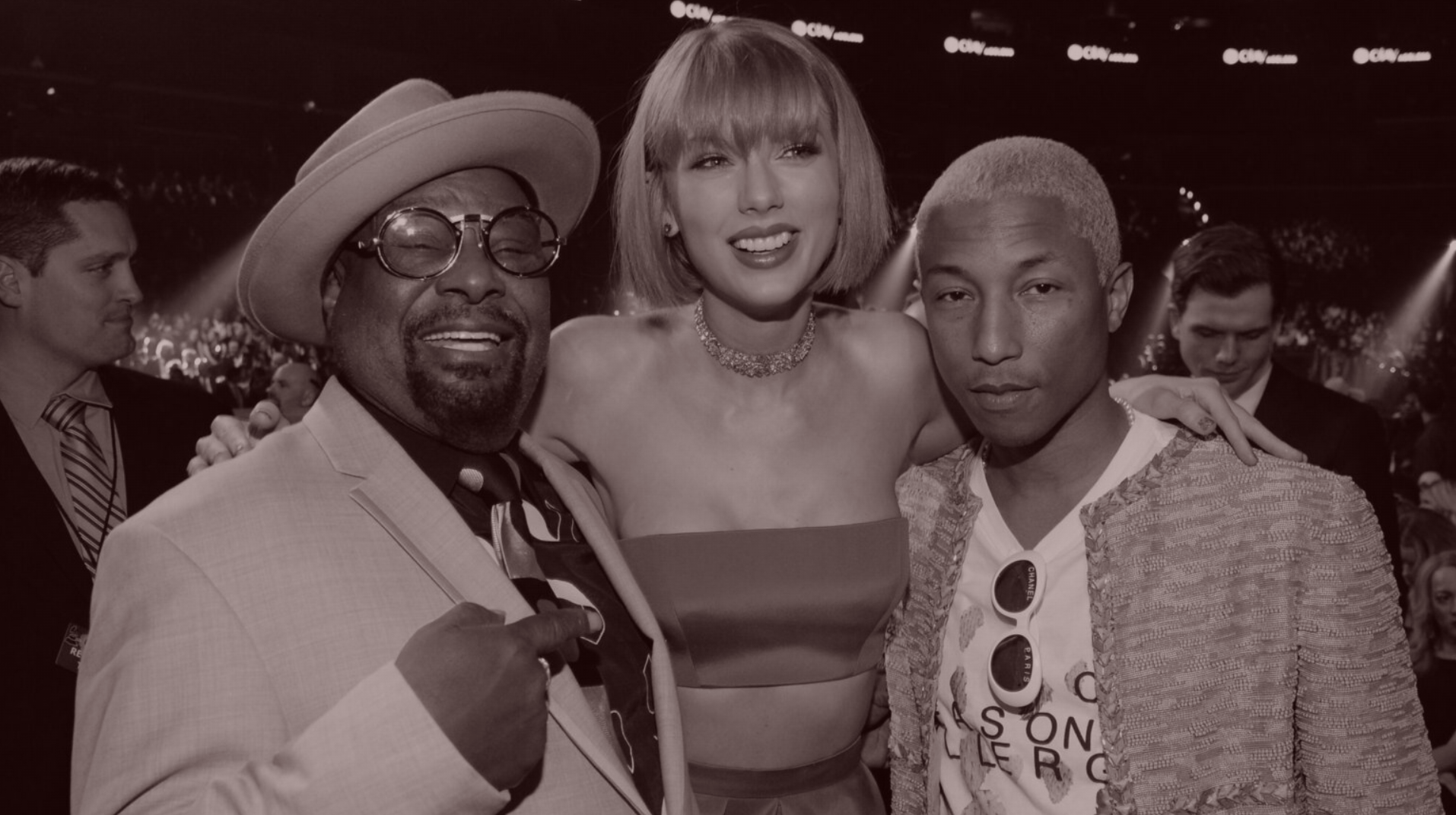 The $7.8 Billion Music Case of the Century
In just a few weeks, an obscure three-judge panel will oversee a trial in the shadowy recesses of the Library of Congress that could decide the fate of Spotify, Apple Music, Amazon Music, Pandora, YouTube and more. Why isn't anyone paying attention?
There was a time, not long ago, when I could accurately predict NPR producers would be calling me up for an interview. How? All I'd have to do is write about karaoke, that sing-along form of entertainment that's perfect for a drunk Saturday night. It turns out that karaoke not only has been the subject of a lawsuit or a dozen over the years, but this diversion is also a fun vehicle to discuss just how abstruse music rights can be. "You mean you need a separate license when the song is being matched to visuals, and one when the lyrics are reprinted too?"

I was thinking about this the first day of July when the government handed down a decision literally worth billions of dollars, which, not surprisingly, was also pretty much ignored by the nation's leading news outlets. Who has the patience, after all, to deconstruct a decision by the obscure Copyright Royalty Board to increase the royalty rate that streamers must pay publishers and songwriters from 10.5 percent to 15.1 percent? Or tackle how this might impact an even bigger upcoming trial with no less than $7.8 billion on the line? A few trade publications? Maybe. Anyone else?

The music business can feel at times like it exists on some labyrinthian and inscrutable plane, which may explain why few reporters dare touch it. But it's also a subject that impacts pretty much everyone. What's more, the business of tunes is arguably one of America's most regulated industries, at least with respect to pricing. That's been so for about a century, even if few ever think about the distribution of songs that way.

But it's worth discussing how this stuff actually works. Around the turn of the 19th century, Congress granted composers the right to control the public performance of their work. Ultimately, that's meant in stadiums, on stages, on the radio and on television, in bars and restaurants, and so forth. Basically, anywhere where loudspeakers play music. A few Performance Rights Organizations (PROs)—predominantly, ASCAP (American Society of Composers, Authors and Publishers) and BMI (Broadcast Music Inc.)—collect fees and monitor for compliance, but crucially, those who use music can immediately access a very large song catalog without waiting around for permission. Thanks to an antitrust proceeding that the Department of Justice pursued in the 1940s and a subsequent settlement (and modification), ASCAP and BMI offer a few different licensing options including blanket licenses to their full repertoires. When there's disagreement about the rate, a licensee—say, a group of radio stations—can trigger a "rate setting" proceeding in New York federal court where a judge will eventually determine what's reasonable.

In other words, a songwriter like Taylor Swift has no ability to independently set the market for what's charged to publicly play her music. Recently, Irving Azoff, a promoter who has climbed the ladder to become one of the most powerful voices in the industry, attempted to change the rules by rounding up a few star songwriters like Jon Bon Jovi and Pharrell Williams for a new PRO, called Global Music Rights, not beholden to the old consent decrees. Naturally, that enterprise landed in court too, after it was accused by radio stations of violating antitrust law through concerted license demands. Earlier this year, this dispute culminated in a settlement.

The performance of music is not the only way to wring money from songs, though. Songs can be recorded and reproduced and physically packaged for sale. In the early 20th century, it was piano rolls. Then came vinyl records. Later, it was tape cassettes and CDs. Now, vinyl is hot again. Since the 1970s, Congress has recognized a separate copyright in the specific sound recording, which is of benefit to recording artists and record labels. But it's also important to understand that each sound recording embodies a composition. As such, Kid Harpoon and Tyler Johnson get something for co-writing "As It Was," the #1 song in the country at the moment recorded by Harry Styles.

Indeed, anyone packaging a recording can obtain a compulsory license for the mechanical reproduction of a composition. In other words, a songwriter's consent isn't necessary here either—only some kind of notice and a royalty payment. At the time of piano rolls, the cost of doing this was a couple of pennies for every copy. Beginning in the 1970s, the rate started slowly climbing after Congress tasked a copyright tribunal with deciding what rate record distributors should pay to use song compositions. It's now up to 12 cents a pop.

There are other ways to generate money from music, including the "sync" licensing of songs for motion pictures or, yes, doing drunk karaoke. But the fattest part of the pie is tied to digital distribution. About $10 billion a year, currently.

Beginning in the 1990s, Congress tweaked the regime to encompass digital transmission. This hasn't been easy, in large part because of some initial confusion about which delivery mechanism would reign (multicasting? downloading? streaming?) and how to adapt our definitions of performance and reproduction in light of technological developments. Indeed, in 2018, in one of the very few legislative accomplishments of the Trump era, Congress attempted to catch up via the Music Modernization Act.

Yeah, there's been talk of a wider overhaul. For instance, the Antitrust Division of the Justice Department has periodically re-examined the old consent decrees and taken comments about whether they should even survive—i.e., perhaps the market should once and for all be trusted with sorting the licensing of songs. But that prospect has proven just too much (even as analogous government rules for Hollywood movies fell by the wayside). Pretty much every Congressman in the nation, after all, has radio stations, bars, and restaurants in their district that play music. And besides political forces, it'd be quite a logistical pain in the ass to incorporate more complex dealmaking between copyright owners and song users into the system. Thus, if the government has its hands in the pricing of moving songs ad hoc, it's probably because anything else would sound like one of those disruptive record needle scratches.
One area of the song business that has gotten a ton of attention of late is the rush of private equity money for song catalogs. Hipgnosis Songs Fund, which raised a billion dollars from Blackstone, has invested in libraries from Neil Young, David Crosby, Barry Manilow, and others. BMG has allied with KKR to buy out Mick Fleetwood, Tina Turner and John Legend. Apollo Global Management has invested in HarbourView, which has staked Luis Fonsi, among others. And traditional players like Universal Music and Primary Wave have also raised funds for song catalogs including Bob Dylan, Stevie Nicks, and Whitney Houston. Music Business Worldwide estimates $5 billion in dealmaking in just the past year. These investors are attracted to the steady flow of income, though some have designs at shaking more from the tree. "None of us should be able to sleep in good conscience at night until the true value of the songwriters' contributions are recognized—and until they go from the bottom of the economic equation to the top," said Merck Mercuriadis at Hipgnosis.

Some profound battles await. The first will take place just after Labor Day in the shadowy recesses of the Library of Congress—"some conference room," one insider tells me—where the three judges of the Copyright Royalty Board (one still has to be appointed) will oversee a trial and decide what percentage of revenue from Spotify, Apple Music, Amazon Music, Pandora, and YouTube will head to music publishers for a five-year period between 2023 and 2027. After many years of litigation that included an appeal up to the D.C. Circuit, these streamers were recently told to pay 15.1 percent for the five years between 2018 and 2022, and now the music publishers are shooting for 20 percent while the streamers want to take it back to 10.5 percent. That's a huge difference—$7.8 billion to be exact, according to calculations by the National Music Publishers Association. It's more than total song publishing revenue this past year.

Thanks to one big change in the Music Modernization Act, this is a whole new ballgame that has both Big Tech and music industry veterans essentially fighting over the existential value of music in our society.

Up until recently, the CRB decided a "reasonable" rate based upon what would maximize the availability of works to the public, afford copyright owners a fair return, and minimize any disruptive impact on the industries involved. But that's now changed to what's known as the "willing buyer/willing seller" standard, meaning that even though the market isn't truly free, the parties are going to attempt to simulate a free market anyway. In other words, the government must pretend it doesn't have a thumb on the scales.

It's an audacious experiment, and in advance of the trial, those involved in this proceeding have been lodging tens of thousands of pages of expert testimony, news articles (I found a few of my own in the archive of filings), data about whatever dealmaking has taken place (e.g. foreign licensing, sync licensing, etc.), consumer spending habits, and anything else that can be used as a "benchmark." Additionally, there's quite a bit of background about the development of these streaming platforms and the structure of the music industry. The fact that Wall Street has taken a recent shine to song publishing has certainly been noted by the tech giants.

Most of all, each side tells a story about the past and future of music. "The Services have resuscitated the music industry," states Spotify's submission, pointing to how total revenue today surpasses the "halcyon, pre-Napster era" and that songwriters are getting a bigger slice from the streamers than they ever got from the record labels.

Amazon is even more blunt in its own submission: "The evidence shows that publishers, PROs, and record labels are oligopolists whose market power already allows them to extract supra-competitive rates; that the compulsory license sets a floor, not a ceiling, on rates; that songwriters are thriving under the current system; and that the 'American songbook' is not in jeopardy."

As for song owners, who in their spare time like to pass around infographics showing just how little a million streams is actually worth to them, they say these tech companies have it backwards: It's the musicians who have contributed to the enormous market cap of the tech giants, and these trillion dollar companies are ungrateful. "These bespoke proposals are not good faith attempts to craft reasonable rates and terms for the national marketplace for 2023 through 2027," states the memorandum from copyright owners. "They are each Service's attempt to get favor, a calculated trade off of spending tens of millions on legal fees to procure a soft spot in the rates and terms they can exploit for hundreds of millions. Each and every Service proposal contains multiple terms that are purposely opaque and amount to ticking time bombs designed to obliterate reasonable royalties."

That's the prelude for what's sure to be a blockbuster symphony premiering in some Washington D.C. cavern this autumn. Where exactly? Who really knows. But I have it on good authority that this trial will be streamed.
Copyright Law Can Be Bananas
Andy Warhol once painted an image of a banana for the iconic debut album of The Velvet Underground.

Now, Warhol's foundation is before the Supreme Court in what will become an important copyright decision. The justices will refine the test for determining "transformative" use of copyrighted material.

There are lots of amicus briefs in this case. Documentary filmmakers, for instance, are hoping for an expansive test while the Motion Picture Association is leery of letting fair use doctrine extend too far. Hollywood's studios recently told the high court that it's not enough that some artist adds new meaning or message; that, to qualify as a transformative use, there must be some comment about the original. Like a parody. To hold otherwise, "sequels, spinoffs, and similar derivative works would routinely qualify as 'transformative uses,' and thus presumptively fair uses."

As Hollywood moves to protect its bread and butter, copyright lawyers went gaga this past week over an order in Florida federal court. The decision (which briefly mentioned Warhol) involved a banana taped to a wall. Or rather two bananas taped to a wall. And here, the judge finds adequate allegations of substantial similarity to the protected elements. Food for ap-peal?
FOUR STORIES WE'RE TALKING ABOUT
The Musk Reckoning
Wall Street predicts the collateral damage of Elon's Twitter exit.
WILLIAM D. COHAN

A Possible Netflix Play?
Dylan and Jon discuss the latest dish emanating from Sun Valley. Plus, more WaPo drama.
JON KELLY
You received this message because you signed up to receive emails from Puck

Was this email forwarded to you?

Sign up for Puck here

Interested in exploring our newsletter offerings?

Manage your preferences

Puck is published by Heat Media LLC

64 Bank Street

New York, NY 10014

For support, just reply to this e-mail

For brand partnerships, email ads@puck.news