Happy Monday, I'm Eriq Gardner.
Welcome back to The Rainmaker, my private newsletter focused on the most significant legal power plays across Hollywood, Silicon Valley, Washington, and Wall Street.
The Supreme Court has, of course, revealed its big abortion decision. I knew it was coming, and yet I was still not mentally prepared. On Friday, I scrapped what I had been planning this week to address the fallout. Today's email tackles whether Corporate America is truly prepared for the disruptive mayhem that will ensue in a post-Roe world. Plus Rupert Murdoch, Charles Harder, Quentin Tarantino, Alec Baldwin, Paul Clement, Meghan Markle, and Clarence Thomas's attempt to reverse six decades of libel law.
But first…
SPONSORED BY A&E

ESPN anchor Sage Steele is suing her employer for allegedly punishing her for speaking out about a Covid vaccine mandate, and as I previously wrote, it's worth watching if only for a Connecticut law that extends First Amendment protections by forbidding employers from disciplining on the basis of speech. But in a motion to dismiss, ESPN argues that intervening in a personality dispute doesn't amount to discipline.
Quentin Tarantino, via a very sharp brief from attorneys Bryan Freedman and David Nimmer, is shooting for a victory in a legal battle with Miramax over Pulp Fiction N.F.T.s. "The images of the Screenplay published through the sale of N.F.T.s are not derivative works of the Film," states the director's memorandum. "The Film is, instead, a derivative work of the Screenplay. No copyrights in the Screenplay were ever assigned to Miramax." Each of the sentences in this syllogism then becomes its own section.
More skillful briefing: Alec Baldwin, via attorneys Robert Schwartz and Luke Nikas, is doing his best to avoid being grouped with other defendants in the big civil suit over the Rust gun tragedy. Here are his arguments.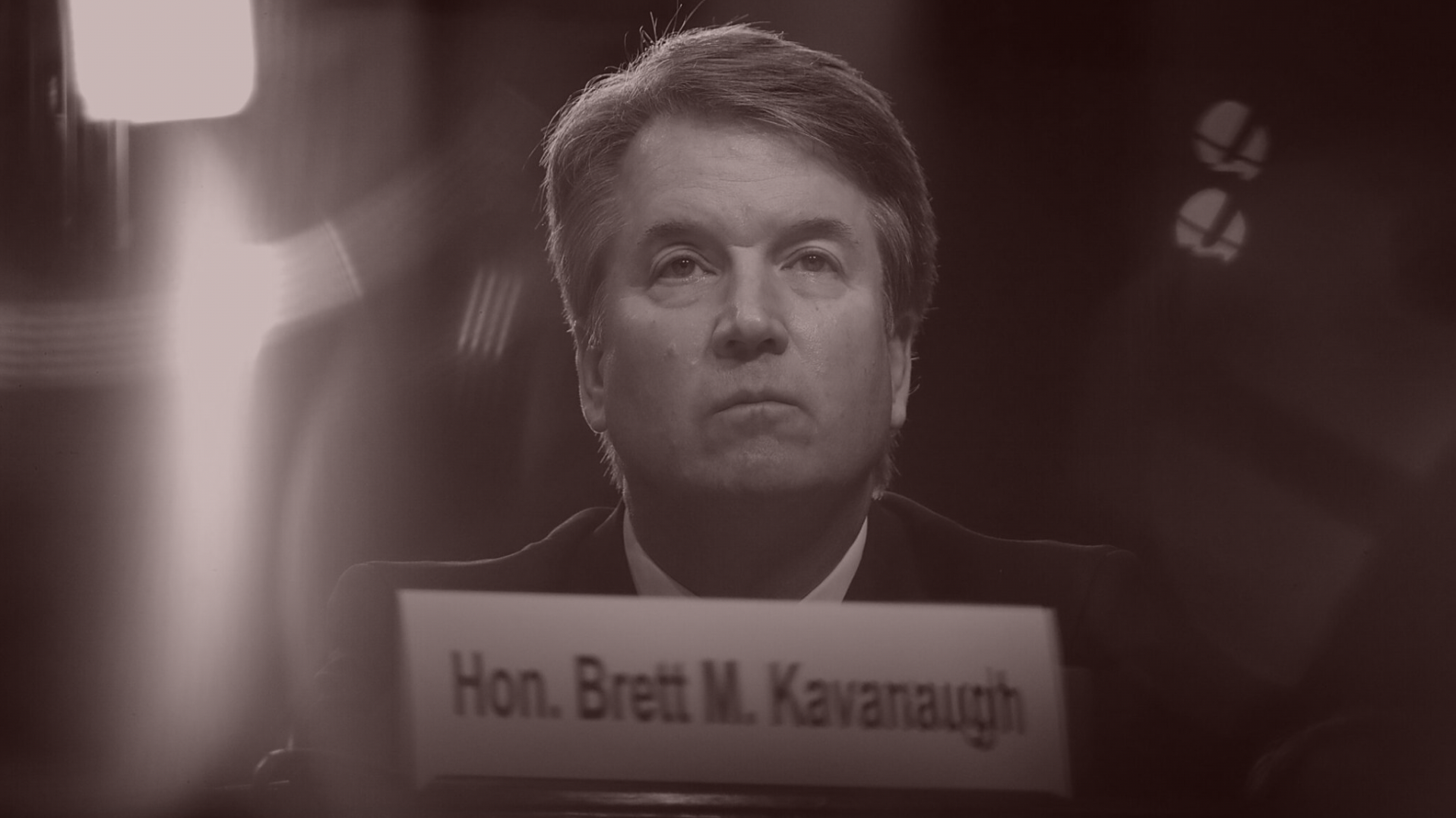 Kavanaugh & the New Fortune 500 Civil War
In a post-Roe world, each and every subject related to abortion will invite legal scrutiny: new attempts to regulate corporate behavior will come not just from states hostile to abortion, but also blue states that wish to punish those who interfere with someone's ability to get an abortion.
On Friday, in Dobbs v. Jackson Women's Health Organization, the Supreme Court overruled Roe v. Wade by concluding there was no constitutional right to an abortion. As a result, states are now free to impose absolute restrictions on a woman's ability to terminate a pregnancy. Thanks to so-called "trigger laws" in 13 states, abortion is now illegal in a good portion of this nation. Recognizing this, many corporations including Disney, Amazon, and Starbucks have been expressing their intentions to support employees who wish to travel to states where abortions will still be available, assuming, that is, the Constitution really is "neither pro-life nor pro-choice" but "neutral" as Justice Brett Kavanaugh writes, and states are free to permit "abortion on demand."

Is offering reimbursement for abortion travel more than a gesture? Will it amount to a brave act? Do these announcements foreshadow some willingness to fight for abortion rights? And if not, can Corporate America even avoid the turmoil to come? These are hard questions to answer because I'm not convinced that executives have really grappled with the post-Dobbs mayhem ahead. After all, until now, most companies have remained on the sidelines of the abortion debate.

The fact that major corporations kept a low profile on the abortion issue might not seem surprising, but that certainly wasn't their posture in 2015, when the Supreme Court was tackling the hot-button cultural topic of gay marriage. Back then, 379 big companies including Apple, AT&T, Coca-Cola, Dow Chemical, and the New England Patriots told the justices in an amicus brief that allowing states to prohibit gay marriage would impose economic burdens on them. What's more, they added, "The end result is employee uncertainty, low morale, decreased productivity, and increased costs."

A few years later, in 2019, many of these same companies were back at the Supreme Court with another amicus brief that posited that business interests would be undermined if federal employment discrimination laws excluded sexual orientation and gender identity. They told the justices to take a more inclusive approach to civil rights even though the result would likely mean more litigation against them. The result? In Bostock, Justice Neil Gorsuch shocked observers by not only siding with the liberals but authoring the majority opinion.

And yet, there were no corporate protests this time to persuade the justices in Dobbs. These companies have also been quiet in the face of recent laws like Texas' SB 8, which deputized private citizens to sue those facilitating abortion. Given such meekness, what happens now that emboldened states will try to enact legislation to deter abortion beyond their borders? How will corporations react when state lawmakers start targeting their abortion support? Should anyone really bet on companies pushing back? I wouldn't just yet.

I find Kavanaugh's concurrence with the majority decision to be the most interesting, not only because he is now the Supreme Court's swing vote, but also because he asserts, somewhat naively, that abortion-related legal questions raised by Dobbs aren't especially difficult. "For example, may a State bar a resident of that State from traveling to another State to obtain an abortion?" he asks. "In my view, the answer is not based on the constitutional right to interstate travel." (Never mind that the Constitution is as silent about travel as it is about abortion.)

But Kavanaugh isn't being particularly imaginative. Consider Texas. Some lawmakers there are now discussing barring corporations from doing business in the state if they pay for employees to have abortions. There's even talk that corporate executives could be prosecuted under pre-Roe laws that were never repealed. We'll likely see more and more abortion-motivated attempts to regulate interstate trade. And in Congress, even if federal lawmakers can't legitimately bar abortion-related travel, that's not to say Republicans can't make this activity expensive as hell for corporations to bear. Already, Sen. Marco Rubio is proposing amending the tax code so that corporations can't deduct abortion expenses.

Again, how will corporations respond? Perhaps they'll heed Disney's troubling experience in Florida after the Mickey Mouse company recently took a public position on the "Don't Say Gay" bill. Maybe they will try to avoid being seen as similarly "woke" so as not to piss off conservatives.

Then again, is it really possible to stay above the fray? Forthcoming state laws will surely put pressure on employer health plans and implicate workers' privacy, too. Each and every subject related to abortion will invite logistical headaches and legal scrutiny. Plus, new attempts to regulate corporate behavior will come not just from states frowning upon abortion. There will also likely be blue states that wish to punish those in red states who interfere with someone's ability to get an abortion. In short: It's war! And no one gets to be Switzerland.

In his concurrence, Kavanaugh addressed the doctrine of stare decisis and wrote that respect for precedent could be overcome when a prior decision is egregiously wrong, when a prior decision has caused significant real-world consequences, and when overruling the decision would not unduly upset legitimate reliance interests. That last part is worth some emphasis. Reliance means that choices have been made based on an expectation of a certain status quo. The liberal justices in the minority address this reliance issue by saying that women have grown up and made life choices expecting they'd be able to avail themselves of Roe's protections. No one really addresses the choices that companies have made, including where to base their operations. In a footnote, Kavanaugh responds that "broad notions of societal reliance" aren't good enough—that there was a time in the early 20th century when businesses relied upon prior Supreme Court decisions "to construct a laissez-faire economy that was free of substantial regulation."

Perhaps that's an admission that there indeed could be sweeping change ahead, and that American enterprise better suck it up. These companies could have, but didn't, point the justices to specific pains they'd endure from two Americas—one where abortion was legal and one where it wasn't. Such outspokenness didn't happen this time, and should there come a future when companies are dragged into culture war battles in each and every state, they may come to regret that.
The Supreme Court's conservative majority has been on a precedent-smashing joyride these past few days—ending the right to abortion, curtailing Miranda rights, striking down restrictions on guns. Insiders expect a major ruling to limit the powers of the E.P.A., too. Meanwhile, Clarence Thomas has outlined the landmark decisions he'd like to see reversed next: the legal right to contraception, and gay marriage, even private sexual decisions between consenting adults. Now let's add constitutional protections ensuring free speech to the list, too.

On Monday morning, the Supreme Court rejected a petition from Coral Ridge Ministries Media, a Christian broadcaster that sued the Southern Poverty Law Center after being labeled a "hate group." Coral Ridge wanted the high court to tackle the question of whether, in defamation cases, "private public figures"—a lovely new oxymoron referring to famous people not working for the government—should have to prove "actual malice," that is, knowledge of falsity or reckless disregard of the truth. Weakening the malice standard, of course, would also have lowered the legal barrier that currently protects media companies from being sued into oblivion.

Although Coral Ridge's petition was rejected, Thomas notably dissented, arguing that mediacos like The New York Times too often get away with publishing what Donald Trump might call fake news. It's not the first time that Thomas has called for re-examination of New York Times v. Sullivan, the famous 1964 opinion that first established the actual malice standard to allow for "breathing space" in public debate. Back in 2019, Thomas signaled his frustration in reaction to a petition from Bill Cosby accuser Kathrine McKee—represented by the Gawker-slaying superlawyer Charles Harder—who wanted the Supreme Court to review what alleged sexual assault victims must show when pursuing defamation cases. Thomas, for his part, has argued that all libel standards should be returned to the states.
ADVERTISEMENT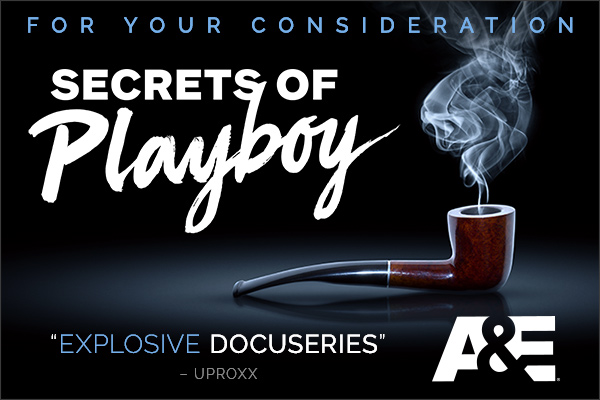 Secrets of Playboy
An A&E Original Documentary
For your Emmy® Consideration
"…it is dark, it is shocking…" – Entertainment Tonight
"…unflinching…" – BuzzFeed.News
"…plenty of disturbing revelations…" – CNN
Over 18 million people watched what UPROXX calls an "explosive docuseries" that features bombshell, never-before-heard interviews revealing the hidden truths behind the Playboy empire. The real story is told by the people who were there… like former Director of Playmate Promotions Miki Garcia and past girlfriends of Hugh Hefner's including Holly Madison and Sondra Theodore. USA Today says the docuseries "depicts Hefner's legacy of trauma as incontrovertible."
A&E presents SECRETS OF PLAYBOY. For your Emmy® consideration.
Now Harder is back with a new petition that appears specially designed to arouse Thomas and colleagues to action. Although McKee and Coral Ridge both got rejected, Harder's latest bid would give the court's conservatives another chance at shaking up defamation law. This one should be closely watched.

Harder's client is BYD Company, a Chinese firm that had a $1 billion contract with the state of California to provide masks to protect frontline workers from Covid. In April, 2020, Vice Media published an article claiming that the company "has thrived despite troubling allegations of connections to Uighur forced labor." BYD sued Vice, alleging that the publication (mis)used a single source—an N.G.O. report that merely faults the company for doing business with another entity that owned a subsidiary that used Uighur forced labor. The lawsuit was dismissed for failing to sufficiently allege actual malice.

Harder's objection is that he didn't get the green light to probe Vice's knowledge of the subject matter and editorial procedures when it published the story. Under a pair of consequential Supreme Court rulings earlier this century (Twombly and Iqbal), federal judges may measure a complaint's "plausibility" before moving a case forward. But how about defamation plaintiffs who don't readily have facts at the outset showing reckless disregard of the truth? How can they possibly survive a defendant's motion to dismiss? By applying such a difficult standard to who may proceed to discovery, hasn't the Supreme Court effectively sanctioned intentional or reckless defamation of public figures?

That's what Harder is asking, and if this sounds like an attempt to score a review at the Supreme Court by playing to the conservative majority, well, that may certainly be the case. Indeed, these justices might not care that discovery can be costly and intrusive, and that a media company like Vice might censor itself rather than risk facing burdensome litigation. Back in the 1960s, the high court was willing to craft a legal test that seemed most appropriate to safeguard the spirit of the First Amendment. But today's justices? All bets are off.

Meanwhile on Monday, Harder also launched another libel lawsuit. The complaint is on behalf of the Dfinity Foundation, a Switzerland-based organization which embarked on an ambitious project to transform the public internet via an internet-scale blockchain. This well-financed crypto group launched an "Internet Computer" token initially worth tens of billions of dollars before it crashed spectacularly. A June 2021 article in The New York Times by star reporter Andrew Ross Sorkin and colleague Ephrat Livni probed what went wrong with the assistance of Arkham Intelligence, a crypto analysis firm. Dfinity is now suing the paper and its reporters and hinting at something nefarious in Arkham's origins. "Dfinity believes discovery will reveal that Sorkin and/or Livni were unduly influenced by an uber-wealthy and influential third party to be an accomplice in this coordinated hit job," states the complaint.
Of course, Harder's client will only get discovery from The Times if the judge sees a plausible case of actual malice. And that might very well turn on what the Supreme Court does next.
Elon Musk has criticized Twitter for its decisions to suspend accounts and restrict speech, so perhaps he should read about the company's efforts to protect the First Amendment rights of anonymous speakers.

The case concerns Brian Sheth, a private equity billionaire who is hunting for the identity of the individual behind @callmemoneybags. What caused Sheth's ire? MoneyBags began targeting his lifestyle after previously going after the likes of Musk, Jeff Bezos and Nancy Pelosi. In one post, for example, MoneyBags posted a photo of Sheth next to a woman in a bikini and high heels. "Brian Sheth has upgraded in his personal life," wrote MoneyBags. "The only thing better than having a wife… is having a hot young girlfriend."

Bayside Advisory, a mysterious firm somehow connected to Sheth, then contacted Twitter and claimed copyrights in the photos. Bayside next went to court to obtain a subpoena to provide identifying information. Twitter resisted.

On June 21, U.S. District Court Judge Vince Chhabria granted Twitter's motion to quash the subpoena. In doing so, the federal judge discussed the First Amendment implications of unmasking and also addressed how MoneyBags' use of copyrighted material may be fair use ("MoneyBags gave the photos a new meaning—an expression of the author's apparent distaste for the lifestyle and moral compass of one-percenters."). Here's the full ruling.
A Hollywood Agent's Disgrace
A few years ago, Brooklyn Nine-Nine star Terry Crews had Hollywood buzzing when he showed that a #MeToo allegation needn't come from a woman. Very publicly, Crews accused WME agent Adam Venit of groping him at a 2016 party. The actor also accused the talent agency of tolerating Venit's "long history of bizarre behavior" because of his success in representing A-list clients like Adam Sandler and Dustin Hoffman. At the time, WME denied this, saying it acted "decisively" to demote Venit and suspend him for a month. Crews pursued a lawsuit, and eventually, the case was settled, and Venit left the firm.

Now comes the shocking aftermath. On Sunday, Venit's wife Trina sued her husband. She alleges that over the course of a 20-plus year marriage, Adam has "physically, mentally, emotionally and verbally abused and insistently stalked and monitored" her. That he "strangled, punched, kicked, drugged and sexually assaulted her." And that Venit's exit from WME has worsened his behavior: "With his career and reputation in free fall since 2018, Adam's drug, steroid and alcohol use spiraled out of control."

Read the rest here. Adam Venit couldn't be reached for comment.
ADVERTISEMENT

And finally…
Facebook's Unusual Settlement
It's hard to compete for attention with Congressional hearings on insurrection and Supreme Court earthquakes, but if there was any legal development that was worthy of more coverage this week, it might be the settlement deal between the Department of Justice and Facebook. It was easy to miss, and even among those who caught the news, I bet that very, very few people actually read the government's complaint. Here it is.

In a nutshell, Facebook's system for offering very targeted advertising came under scrutiny. The company collected and used data on race, gender, national origin, religion, familial status, and disability, and also allowed advertisers to employ machine-learning algorithms to find users who "look like" an advertiser's "source audience." That became problematic under a civil rights law that prohibits discrimination in housing. Here, according to the complaint, Facebook permitted housing advertisers to exclude certain demographics from being targeted—including new moms and African Americans.

This case was the first ever government challenge to algorithmic discrimination, and because it's settling—Facebook has agreed to change its ad practices and pay a small penalty—we won't see how the government's legal theories are attacked and whether they'd withstand judicial scrutiny. Maybe that'll occur in some future case. (Did anyone else see, for example, the story about Instagram testing an A.I. tool that verifies your age by scanning your face, and how this tool is less accurate for female faces and people with darker skin?)

Given the advertising ambitions of others (hello, Netflix), the increasing use of data and algorithms in our lives, and maybe privacy demands too (especially in light of the abortion decision), this is a topic I'd like to address more fully at some point. Got any thoughts? Email me at eriq@puck.news.
FOUR STORIES WE'RE TALKING ABOUT
Semafore Overdose
Jon joins Peter to discuss how the Roe decision scrambled media, and the latest Semafor news.
PETER HAMBY

BuzzFeed's Self-Immolation
Notes on Bitcoin's true believers, Buffets $19 million lunch date, and BuzzFeed stock trading below $2.
WILLIAM D. COHAN
You received this message because you signed up to receive emails from Puck

Was this email forwarded to you?

Sign up for Puck here

Interested in exploring our newsletter offerings?

Manage your preferences

Puck is published by Heat Media LLC

64 Bank Street

New York, NY 10014

For support, just reply to this e-mail

For brand partnerships, email ads@puck.news