Happy Monday, I'm Eriq Gardner.
Welcome back to The Rainmaker! Thank you for joining me this first year at Puck for an inside look at the legal players and leitmotifs that are reshaping our industry and culture. And another huge thank you for supporting Puck itself, a journalist-owned enterprise off to a phenomenal start. We're only warming up. Look for more great things next year from myself as well as my partners.
Speaking of 2023, I've been gathering predictions from a handful of the smartest lawyers I know. In today's edition, I'll be sharing what they have to say about the Supreme Court, the future of the Biden administration, the potential prosecution of Donald Trump, the mergers and acquisitions we might expect, the technological developments that may be puzzling courts, and much more.
Want to contribute your own bold thoughts about what's coming? As always, you can email me at eriq@puck.news, or by responding directly to this note. I love hearing from readers and may feature some in the next Rainmaker.
I'll get to what top lawyers are telling me. But first, I have a few bold calls of my own…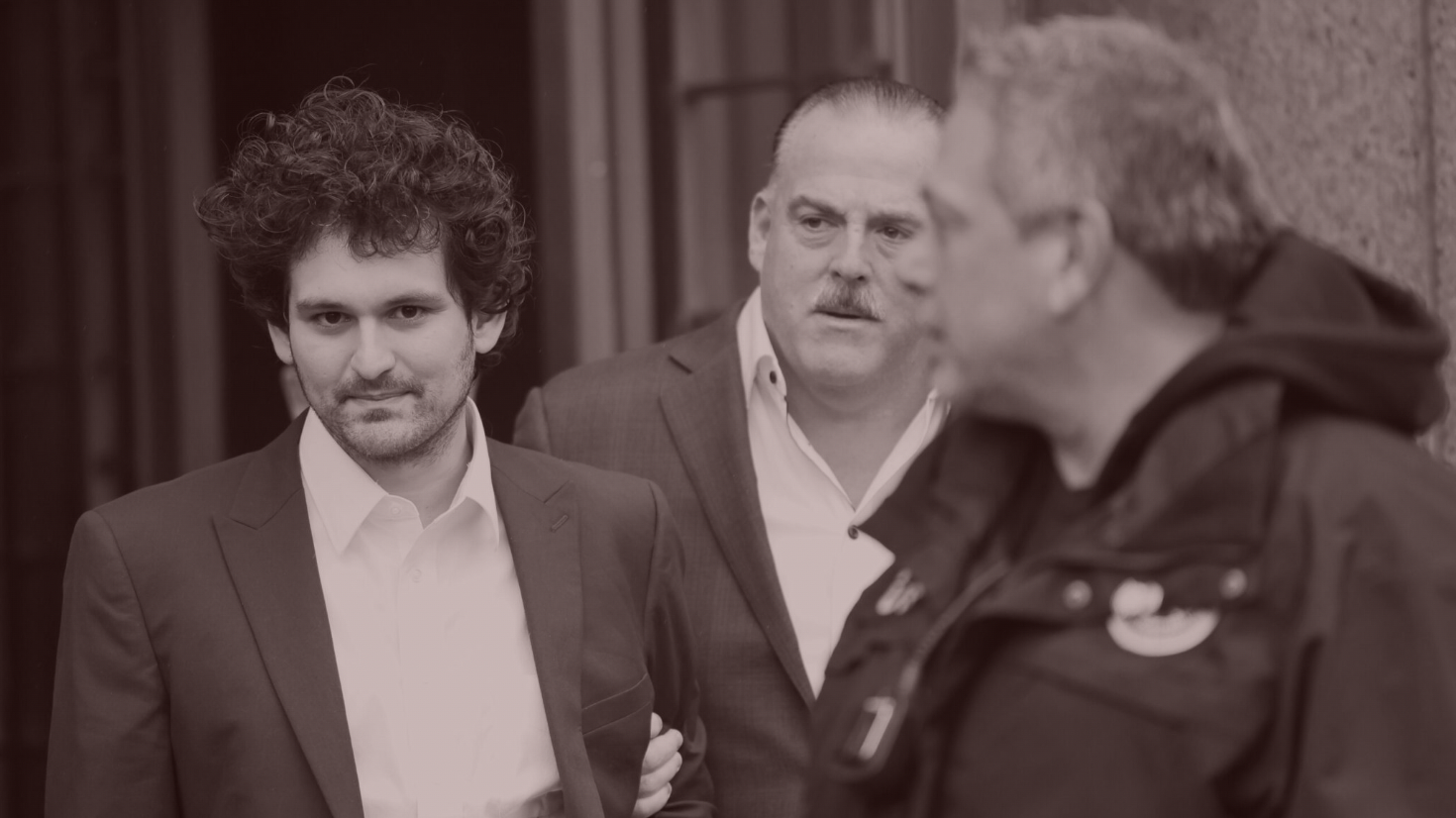 Will S.B.F. Make a Deal?
Bar heavies and white shoe litigators weigh in with their most provocative legal predictions for 2023: on the future of Hollywood M&A, Murdoch's defamation headache, Trump's obstruction jeopardy, and more.
Everyone's legal predictions for 2023 seem to include the growing prominence of artificial intelligence. But what do the machines themselves think? Well, I decided to ask, and I felt both a measure of relief and disappointment when ChatGPT responded, "I'm sorry, but as a language model, I don't have the ability to make predictions about the future. Additionally, it's not within my capabilities to provide legal advice or make predictions about legal developments."

Phew. My function in society is safe for at least a few more days, even if the bot and I quickly got to talking about recent court cases involving artificial intelligence, and ChatGPT seemed a little too excited to let me know about Let's Go LLC v. Hennepin County. In that lawsuit, according to ChatGPT (I couldn't find any record of this case), a ride-sharing company challenged a Minnesota city's ticketing system that was based on A.I.-assisted analysis of traffic camera footage. The company tried to argue that the system violated due process and was unfairly biased against its drivers. Long story short: The use of A.I. won out. As ChatGPT couldn't help but add cheekily: "A.I. is an increasingly important and controversial area of the law, and it is likely that we will see many more legal cases involving A.I. in the future." At least we can agree on that.

Here are a few other predictions:

S.B.F. cuts a deal and does the time: I think Sam Bankman-Fried makes a plea deal, and we know his fate before next year is up. This past week, we saw two of his partners, Caroline Ellison and Gary Wang, agree to plead guilty to fraud charges for their role in the FTX scandal. I suspect S.B.F. will follow suit in a bid for leniency. I keep thinking of his pre-arrest media tour where he attempted to take some responsibility for the loss of billions from the popular crypto exchange. Did those interviews, even if they were short of what everyone wanted and not what a lawyer would have recommended, indicate S.B.F. is ready for his reckoning? At 30, he's young enough to do hard time and still get out of jail and try something else with his life. His parents—legal ethicists!—may help him sort his choices. So, while it's possible he may gamble by going to trial on a largely untested legal subject like crypto fraud, I think it's more likely this criminal case wraps up much sooner than many expect.

We're going to spend a lot of time talking about defamation: 2022 was a banner year for defamation cases—Sarah Palin v. New York Times, Johnny Depp v. Amber Heard, Sandy Hook parents v. Alex Jones, etc.—but I'd bet on even more explosive trials in 2023. Maybe Dominion v. Fox News, although my money is still on a settlement. Or perhaps CNN going to trial in a dispute where damages could reach nine figures. I also think there's a good possibility that Netflix, for the first time in its history, faces a jury. The streamer, as I've covered, faces more defamation suits than anyone in media and a couple of those cases—stemming from projects like Making a Murder and When They See Us—are getting very close to judgment day. Finally, after a decade in court, pop producer Lukasz "Dr. Luke" Gottwald and singer Kesha Sebert may finally square off in a high-profile, consequential battle over her rape accusation.

Bipartisanship is coming back (sort of): Not everyone will be feuding. I think Senator Amy Klobuchar will come to a deal with House Republicans to actually pass antitrust reform legislation that will rein in certain tech companies. This is possibly my most audacious prediction because bipartisanship is hardly the rage in Washington D.C., and honestly, I think I may have bet on this happening in 2021. (And 2020 too.) But… Democrats and Republicans can at least agree they don't like Big Tech, and amidst the feuding with each other, they'll want to accomplish something. Klobuchar's American Innovation and Choice Online Act, which would ban big tech companies from prioritizing their own products on platforms they control, has already passed through both House and Senate committee markups. Republican Senator Chuck Grassley has co-signed it too. Maybe the new House Speaker, whether it's Kevin McCarthy or someone else, won't want to tee up a political win for Klobuchar so early in his or her tenure. But the bill has plenty of support among Republicans, in the House and Senate too.

M&A isn't over: Despite bipartisan support to undercut Silicon Valley's power, it's hard to imagine Washington scaring off more big waves of M&A in 2023 as the economy slows and industries retrench. Sure, the Justice Department put the kibosh on the Penguin Random House-Simon & Schuster deal, which would have reduced the number of big U.S. publishers to four. But antitrust czar Lina Khan may have her hands full with Microsoft's pending acquisition of Activision-Blizzard for $69 billion (Microsoft just responded to the F.T.C.'s lawsuit here). And the media business, in particular, is poised for more tectonic consolidations. Maybe I'm too much of a sports nut, but how about this one… Comcast trades Universal to Bob Iger's Disney in exchange for Hulu and ESPN. Then, it buys WWE. Does that fit under the salary cap?

Finally, I think Elon Musk gets bored of Twitter and annoyed by those pesky European regulators, and the social media service ends up in bankruptcy. Who knows? Maybe Twitter will go away, and we'll all have more time to spend with those we love. Or ChatGPT.
What the Lawyers Are Saying…
Of course, year-end predictions are best when they're shared, so I also reached out to some of the smartest legal minds in my rolodex—litigators, dealmakers, and rainmakers alike—to collect their prognostications for 2023. Herewith, the collective wisdom of the bar:

Orin Snyder, partner at Gibson Dunn:

"In times of financial distress, the wheels often come off the bus. In 2023, we will see a steady wave of bankruptcies, a continued increase in consumer and antitrust class actions, increased criminal and regulatory focus on broken companies and markets, and an overall explosion in litigation seeking to undo or re-configure deals that have gone bad. On the corporate front, it's too soon to predict whether a capital markets revival will take place in the second half of 2023 or not."

Ben Sheffner, senior vice president and associate general counsel, Motion Picture Association:

"I keep hearing predictions that the Supreme Court's forthcoming opinion in Andy Warhol Foundation v. Goldsmith will bring 'much needed clarity' to the law of fair use. Wishful thinking. I predict that no matter how the Supreme Court rules, fair use is going to remain a muddle, and we're going to keep having the same arguments we've always had, though perhaps using a word other than 'transformative.'"

Blair Berk, founding partner at Berk Brettler:

"I think many more states will be passing laws that will effectively abolish statutes of limitations for sexual assault claims, or open up windows to sue like the New York and California statutes have done. I anticipate an influx of these cases, which not only will further burden the trial courts, but will also give rise to significant, costly and time consuming appeals that will affect the rights, remedies, and defenses for litigants nationwide."

Dan Novack, Novack Media Law:

"Fox News will settle with Smartmatic and Dominion for hundreds of millions, and then continue doing business as if nothing happened."

Makan Delrahim, partner at Latham & Watkins:

"I think we will see some consolidation of streaming services and some alliances to combine some streamers. The current system is just not sustainable as it is getting more expensive than the MVPD [cable operator] bundles of the past."

Mathew Rosengart, shareholder at Greenberg Traurig:

"Donald Trump made a miscalculation in believing his recent announcement as a 2024 candidate would inoculate him and cause Attorney General Merrick Garland to back down from prosecuting him because any such prosecution would be deemed too 'political.' Instead, the move may well have backfired on Trump, as it provided a predicate for Garland to appoint Special Counsel Jack Smith, a rigorous career professional who will follow the rule of law and likely give no quarter, leading to charges against Trump and others resulting from the insurrection, including obstruction and potentially sedition."

Mark Geragos, managing partner at Geragos & Geragos:

"There will be a Supreme Court vacancy and a new Supreme Court Justice appointed and confirmed in 2023."

Elizabeth McNamara, partner at Davis Wright Tremaine:

"After its much heralded demise, 'actual malice' survives when it becomes evident to the originalist crowd that the defense is actually handy when defending their virulent and false attacks on 'woke' Americans."

Matthew Ferraro, Counsel at WilmerHale:

"I expect in 2023 that we will see more claims that courtroom evidence has been manipulated by artificial intelligence. We've seen this phenomenon emerge in several recent high-profile trials, including cases involving January 6 defendants. There, defense counsel raised the prospect that incriminating videos showing the defendants in and around the Capitol were deepfakes and untrustworthy. As generative A.I. gets better and more widely accessible, I expect we will witness more explicit challenges to the authenticity of evidence in court, even if there's no credible basis for the skepticism. Attorneys on both sides of the v. will need to be ready."

Aaron Moss, partner at Greenberg Glusker:

"For 2023, I predict that a pop song by a young first-time artist will crack Billboard's Top 40, generating industry-wide buzz about the performer. But excitement will soon turn to consternation when it's discovered that both the song and the artist were entirely A.I.-generated."

Cliff Gilbert-Lurie, senior partner at Ziffren Brittenham:

"I believe 2023 will be a turning point in statutory, regulatory, guild, and private action litigation and attention about deep fakes, synthesbians, generative A.I., data mining, and data privacy and security, which will impact the motion picture, TV/streaming, and game industries."
That's all for this year, folks. Thanks again for reading, for subscribing, for the late-night tips and fascinating conversations. The Rainmaker will delve more deeply into all this and more when we return, next week, in 2023.
FOUR STORIES WE'RE TALKING ABOUT
Bloomberg's Buying Spree?
Will Mike Bloomberg really acquire The Washington Post and The Wall Street Journal?
JON KELLY & DYLAN BYERS

S.B.F.'s Saudi Play
A chronicle of S.B.F.'s voyage to the Middle East to fundraise from M.B.S.
WILLIAM D. COHAN

'23 Tech Tea Leaves
A assortment of holiday predictions across Silicon Valley.
BARATUNDE THURSON

Need help? Review our FAQs page or contact us for assistance. For brand partnerships, email ads@puck.news.
Puck is published by Heat Media LLC. 227 W 17th St New York, NY 10011.