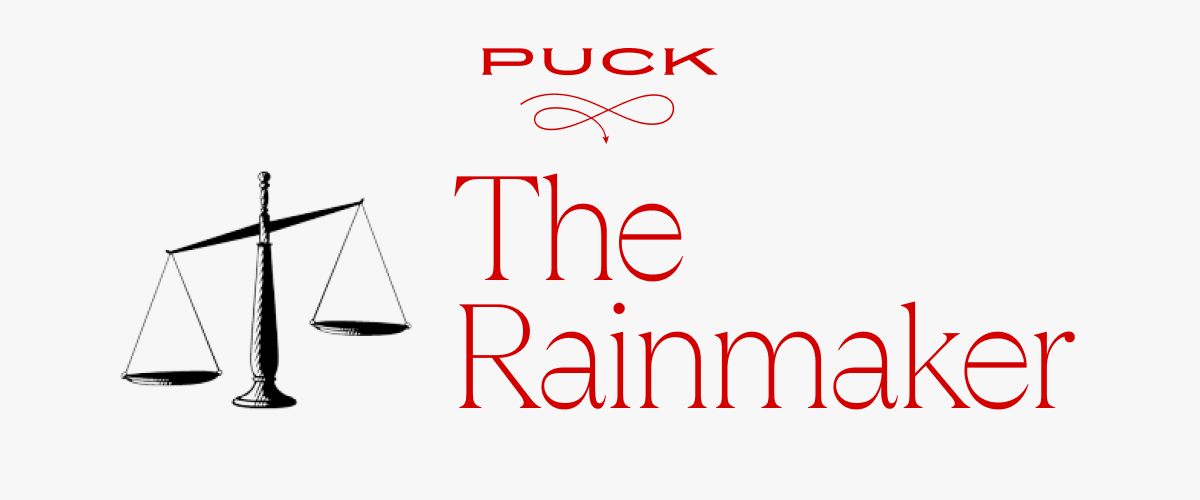 Happy President's Day, I'm Eriq Gardner.
Welcome back to The Rainmaker. This week, a deep dive into the $15 million mystery at the center of another Elon Musk-related lawsuit. Plus the legal misadventures of Michael Bloomberg, James Dolan, Bob Iger, and the WallStreetBets guy. Finally, is Ticketmaster about to pull the curtain on that Taylor Swift fan lawsuit? I'll explain. But first…
About Those Fox News Papers…
In recent days, the media largely rendered its verdict that Fox News defamed American democracy by entertaining 2020 election lies that even Rupert Murdoch described as "really crazy stuff." Indeed, the 192-page summary judgment brief (read here) in Dominion v. Fox News is filled with explosive communications between the network's executives and top talent exchanging their private disgust and disbelief over some of the conspiracy theories that Sidney Powell and Rudy Giuliani, among other deplorables, were allowed to express on air.

But the nuances of this defamation case are quite a bit more complicated than last week's sensational headlines. Take Maria Bartiromo's harebrained comment on her show: "I have never seen voting machines stop in the middle of an election, stop down, and assess the situation." Delaware Supreme Court judge Eric Davis will have to determine whether that was a false assertion of fact or some sort of color commentary. Did the statement actually assert a damaging implication about Dominion Voting Systems? Was there evidence of actual malice?

It's the "actual malice" standard (knowledge of falsity or reckless disregard for the truth) that will likely decide this $1.6 billion suit. And despite Murdoch's wish that the outcome turn on the newsworthiness of what Trump's lawyers were saying, it's this hard-to-meet standard which gives Fox News its best hope of escaping liability. This is why Dominion cited the text exchanges of Sean Hannity, Tucker Carlson, and Laura Ingraham, among other fruits of a two-year-long discovery process. (My favorite moment from the summary judgment brief is how Bartiromo plays along after Powell tells her that Antonin Scalia was killed in a "human hunting expedition.") This evidence reflects the inner thinking of Fox's talent and is pretty scandalous, but does stuff like Carlson's bid to get a reporter fired for having the temerity to fact-check a tweet from Trump shed light on the decisions to air objectionable content about Dominion?

Dominion presents some intriguing, if slippery, arguments regarding Fox's editorial behavior. The plaintiff argues, for instance, that if some of the network's employees realized that claims being made on air weren't true, then that demonstrates the reckless disregard of colleagues who broadcast them. Dominion also insists that Fox News essentially endorsed the on-air quackery of guests like Powell and Giuliani by repeatedly booking them and rarely offering pushback. Perhaps most provocatively, Dominion's attorneys suggest that actual malice can be inferred by how Fox News attempted to appease viewers who were being drawn to competitive right wing networks, like Newsmax. This stuff is hardly vanilla defamation law.

We'll see if the judge will be swayed by the reasoning. My educated guess is that neither Dominion nor Fox News scores a knockout victory from this summary judgment phase, wherein Judge Eric Davis will determine what issues can be argued before a jury. Davis has yet to set a date for oral arguments on this motion, and neither side seems too concerned about that. Sometime between now and mid-April, the judge will probably deliver a mixed decision that narrows the scope of the trial—assuming there is a trial at all.

Back in July, I theorized that this case was headed for a settlement, thanks to the possibility of punitive damages, the availability of insurance, and finally, Murdoch's need to avoid embarrassment. But those I speak to inside the Fox News camp tell me they expect a trial, and even more intriguing, they are already gaming out an appeal. Based on what we've seen this past week—namely, the Murdoch family's apparent willingness to endure the exposure of private conversations between the network's talent—a trial is looking more and more likely.

Was this email forwarded to you? Click this link to subscribe.
More Discovery Adventures
A C.Z. Suit with an S.B.F. Twist: Michael Bloomberg is in trouble over a June 2022 Bloomberg Businessweek cover story about Binance C.E.O. Changpeng Zhao. But here's the twist: In Hong Kong, Zhao isn't suing Bloomberg for this "defamatory" article but rather his Chinese publishing partner, Modern Media, which translated the cover line, "Can Crypto's Richest Man Stand the Cold?" as "Zhao Changpeng's Ponzi Scheme." As part of the litigation, which presumably has higher stakes given the implosion of Binance's rival FTX, Zhao is now pushing U.S. District Court Judge Lewis Kaplan—yes, the same judge overseeing Sam Bankman-Fried's criminal case—to order Bloomberg to disclose its communications with Modern Media as well as its policies for licensing content. The parties have told Kaplan that they are making progress on a deal for a document exchange.
N.Y. Supervillain James Dolan's Latest Antics: As you may recall, James Dolan's use of facial recognition technology prompted New York State's Liquor Authority to threaten Madison Square Garden's license to sell beer and wine. In response, Dolan hinted he'd cut off booze at New York Rangers games and post a sign telling fans to direct their frustrations to the head of the Liquor Authority. The situation keeps comically escalating: The Liquor Authority is now demanding documents from the law firms suing MSG, which has prompted Dolan to sue in New York court in an attempt to quash the agency's subpoenas. On Thursday, the Liquor Authority revealed in court papers (read here) that their investigation has now expanded to how MSG "has made corporate changes without first seeking approval from the SLA."
More Disney-DeSantis B.S.: As I previously reported, a conservative activist representing a Disney shareholder is attempting to use an obscure Delaware corporate law to force the entertainment giant to hand over internal documents reflecting the company's various feuds with Ron DeSantis. This past week, Disney filed its pretrial brief (read here) in the Delaware Court of Chancery, arguing that while the law certainly allows stockholders to inspect its books with "proper purpose," a political vendetta doesn't qualify. Disney also rebuts the suggestion there's been any breach of fiduciary duty regarding how its leaders reacted to Florida's "Don't Say Gay" bill and the dissolution of the Reedy Creek Improvement District, the self-governing jurisdiction where Disney World is located.
More Musk News: In Donald Trump et al. v. Twitter, the case over account suspensions, a federal judge found (read here) that the First Amendment claims from co-plaintiff were no longer relevant because of Musk's decision to change its Covid content moderation policy and restore accounts.
Incoming 230 Drama: This is the week that the Supreme Court hears oral arguments on whether Section 230 immunity covers algorithm-generated recommendations. There are big stakes here for those in tech and media that could ricochet into Hollywood. The Google case is Tuesday while the Twitter version happens on Wednesday; check your local C-SPAN listings.
Fresh Trump Legal Hell: As for Trump, there's some controversy over whether Jean Carroll, the writer who claims he raped her, will get to show a jury that infamous Access Hollywood video where Trump boasted about stars being able to grab you-know-what. In a newly revealed excerpt of Trump's deposition (read here), the former president doubles down. Asked whether what he said in the tape is correct, Trump answers, "Well, historically, that's true with stars." Trump's lawyer is asking a judge to rule out the evidence as prejudicial.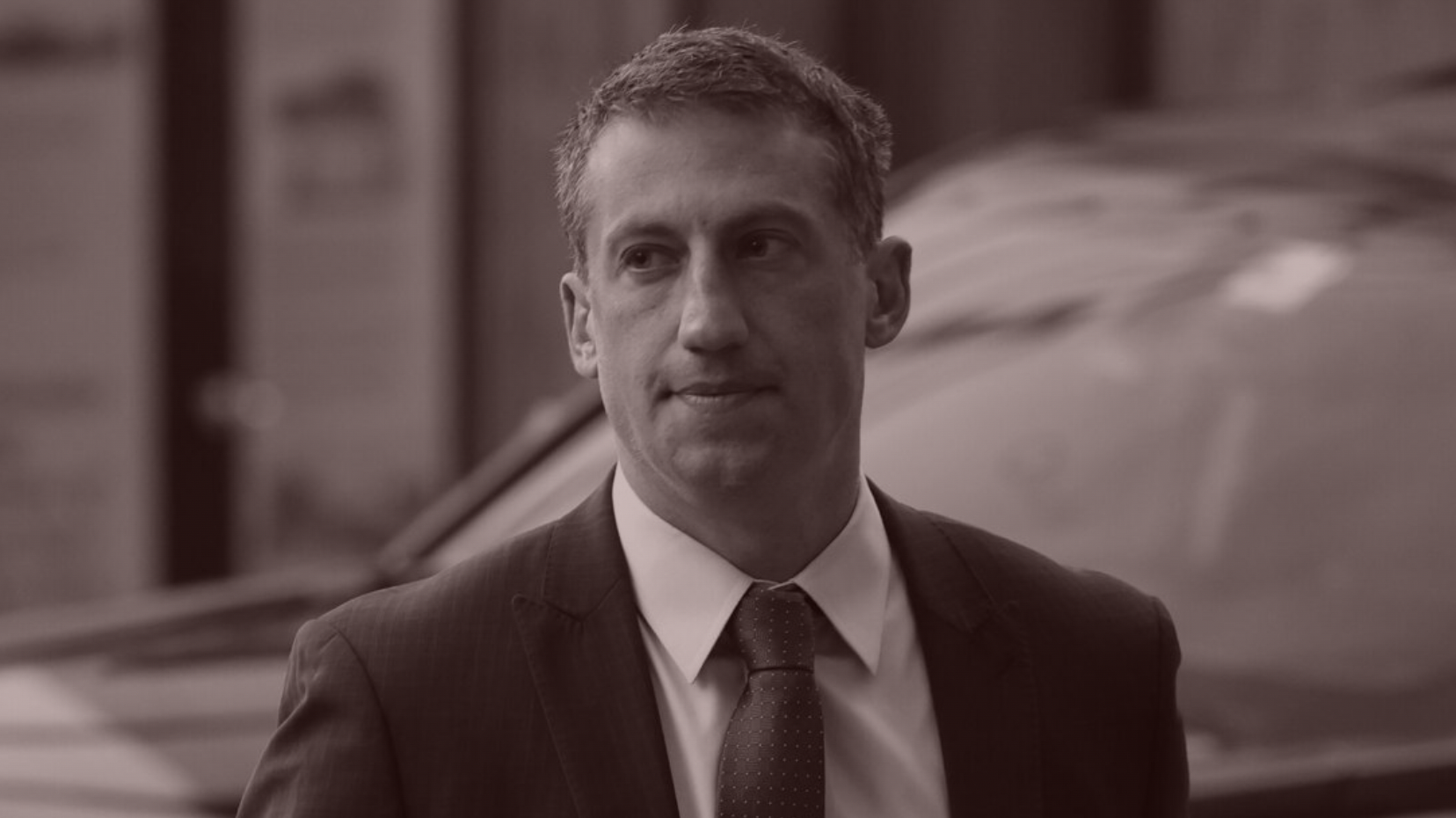 Elon's Next Big Case
Tesla's racial harassment imbroglio will call into question the carmaker's culture and public animosity against its C.E.O. It will also highlight the bravery and temerity of a former elevator operator.
Back in the autumn of 2021, Owen Diaz made history regarding the racial discrimination that he survived, in 2015, as an elevator operator at Tesla's factory in Freemont, California. Diaz was repeatedly called the N-word during his few months working for the electric carmaker. Jurors saw the racist drawings that once adorned the building's walls. They heard testimony about supervisors who did very little to intervene. They were told during the closing argument that someone needed to teach this corporation a lesson. And the jurors delivered: $4.5 million in past compensatory damages, $2.4 million in future compensatory damages, and $130 million in punitive damages, believed to be the largest race harassment verdict in American history.

Soon thereafter, Musk replaced his trial team with new lawyers from Quinn Emanuel, including superstar appellate attorney Kathleen Sullivan, who successfully convinced U.S. District Court Judge William Orrick that the $137 million wouldn't hold up under a Supreme Court precedent that imposed constitutional limitations on punitive damages. Last April, the trial judge made Diaz a $15 million offer. Orrick concluded that this man's emotional harm from being called the n-word only supported $1.5 million in compensatory damages, and that the Constitution would only permit a punitive damages award that was nine times the amount of compensatory damages. The judge denied Tesla's motion for a new trial on the condition that Diaz accepted this lesser amount. A couple months later, however, Diaz rejected the offer, thereby sending the case to a new trial.

This surprising decision confounded me. Given the judge's view that the Constitution wouldn't tolerate an excessive punitive damages award, I couldn't grasp what Diaz hoped to achieve by a second trial. At best, I imagined, he'd repeat his early success only to once again have a judge step in. So I got on the phone with Diaz's attorney, Larry Organ, who not surprisingly, had a much different assessment of the situation.

He first told me that there are two reasons why a second trial will be taking place next month. "Number one, Elon Musk has a massive ego and can't stand losing," Organ said. "And second, because there's a class action, plus that suit, from California's civil rights agency. So they are trying to keep the damages down because if you multiply even 15 by 2,000 or 3,000 people, that's a lot of money."

OK, sure, but how did that impact Diaz's personal calculus, I wondered. "He might have gotten 15 million, or he might not have," Organ continued. "Tesla never offered that. They insisted they'd appeal, and the way this is set up, if we accepted the remittitur [where the judge made the $15 million offer], we wouldn't be able to make our own appeal. So the number could only go down, not up, and after you start slicing the 15 for attorneys and taxes, it's even less."

I started to at least appreciate his logic, if not fully accept this to be the wisest course. Organ apparently feels the need to preserve his ability to challenge the wipeout of the original $137 million verdict, and in the meantime, he hopes he'll score another massive verdict and that the judge won't be able to turn his cheek twice. As for the prospect of appeal, Diaz's attorney pointed out that in State Farm v. Campbell, the 2003 Supreme Court decision that limited punitive damages by reading into the due process clause of the U.S. Constitution, Antonin Scalia and Clarence Thomas, not to mention Ruth Bader Ginsburg, dissented.

Now that the high court tilts towards Scalia-like thinking, maybe that means there could be a re-examination of the State Farm precedent. If Diaz v. Tesla was to get to the Supreme Court, might we see a pair of liberals interested in racial justice (Sonia Sotomayor and Ketanji Brown Jackson) join the constitutional originalists (Thomas, Neil Gorsuch, and Amy Coney Barrett) to restore the $137 million verdict?

That possibility is down the line. In the meantime, there's a new trial ahead. "I didn't get into civil rights law to be rich," Organ tells me. "I went into it to change society, which is a much harder thing to do. Obviously, you need a lot of luck to get something like $137 million. You need the right case, and you need an arrogant defendant."
Tesla is currently represented by another superstar Quinn Emanuel partner, Alex Spiro, who is coming off a pretty big win for Musk in the "funding secured" shareholder trial. Musk is hardly his only client: Spiro is also representing Alec Baldwin next week in his preliminary hearing on two counts of involuntary manslaughter, after maneuvering the prosecutor to downgrade one of the charges. (I'll have more on that next week.) But he's mostly known these days as "Musk's personal attorney."

Spiro, 40, has developed a reputation as a love-him-or-hate-him attorney—a former prosecutor who often rubs enemies and even some colleagues the wrong way. I won't forget my own first experience with Spiro. The Harvard Law grad, who has aspirations to become the commissioner of the National Basketball Association, told me something about a court hearing only for me to later check the transcript and realize that he had been, at best, exaggerating his success.

But here's the thing about Spiro. He's actually pretty passionate about racial justice. His first big victory as a defense attorney was representing Thabo Sefolosha, an NBA player charged in 2015 with resisting arrest and disorderly conduct in New York. The same year that Diaz was enduring racial epithets at a Tesla factory, Spiro successfully convinced a jury that the NYPD had rushed to judgment based on the color of Sefolosha's skin. A few years later, representing Jay Z, Spiro used the argument that the American Arbitration Association didn't have enough diversity in its ranks to briefly halt an arbitration. And more recently, he's been active challenging Trump's immigration policies.

Over the weekend, Spiro admitted to me he's only beginning to formulate his trial plan for Diaz, although I did detect a bit of admiration for the plaintiff's decision to reject the $15 million offer and charge ahead at trial. I also got the sense that part of Spiro's strategy will be to emphasize all the racial progress that Tesla has made since Diaz worked at the factory. "Tesla today and going forward is different," Spiro told me. Indeed, Tesla's evolving witness list includes Chris Winton, the head of human resources whose official title is "Champion of the People." He's to testify about Tesla's current workplace, although both sides have been wrestling with the judge's direction to keep the second trial within the scope of the first. So that could change.

As to the ironic possibility that Spiro will attempt to showcase how woke Elon's car company has become, Organ isn't buying it."It's bullshit," he said. "I know they claim they are doing diversity training, but the n-word keeps happening. They need to have Elon go to the factory and say, 'Look, we aren't going to put up with this anymore.' Unfortunately, that's not happening, and that's why we're having this case."
Meme Mania: Jaime Rogozinski, the investor who created the WallStreetBets subreddit, which famously contributed to the meme stock craze that's about to be featured in several movies, is now suing Reddit, alleging that its decision to kick him off the platform for "attempting to monetize a community" was pretextual. He's also claiming trademark infringement and breach of contract. Here's the complaint. You see, this is why websites make you sign over your first born child in the fine print.
I'll Spare You the Taylor Swift Puns, But…: When the Ticketmaster platform melted down last November when Taylor Swift tickets went on sale, there were many calls from lawmakers to crack the antitrust whip on Live Nation, the parent company. A few Swifties brought antitrust suits. Even the Senate Judiciary Committee got involved.

Of course, it's too bad those Congressional hearings didn't probe the arbitration provision that's snuck onto the back of tickets, because it's likely to doom those fan lawsuits. This past week, two things happened on this front. First, in an antitrust case that predated the Swift imbroglio, the Ninth Circuit Court of Appeals affirmed California federal judge George H. Wu's decision to force parties suing Live Nation into arbitration. And second, Ticketmaster's lawyers slyly steered the new lawsuits triggered by the Taylor Swift tour to—drum beat please—Judge Wu. Fortunately, Swift has a song or two about heartbreak.
FOUR STORIES WE'RE TALKING ABOUT
Black Liberation Paradox
Modern emancipation needs to be more than a function of liberating white minds.
BARATUNDE THURSTON

Lemon's Lumps
News and notes on the two biggest stories in cable news.
DYLAN BYERS

The Podcast Bubble
Jon and Peter discuss Don Lemon's boneheaded comments, the Spotify correction, and more.
PETER HAMBY & JON KELLY

Need help? Review our FAQs
page or contact
us for assistance. For brand partnerships, email ads@puck.news.
Puck is published by Heat Media LLC. 227 W 17th St New York, NY 10011.