Welcome back to What I'm Hearing+, my newish weekly complement to Matt Belloni's flagship property, focused on the streaming industry and the analytics behind it all.
Tonight, a look at Hollywood's sprint back toward live TV after years running the other direction. But first…
Walter Hamada's Scary-good Move: Until his recent Warner Bros. exit, Walter Hamada was running the DC movie universe. Where Hamada really shined, however, was in his past work producing New Line horror films like the Conjuring franchise, which has grossed more than $2.1 billion over eight movies. He also oversaw the successful two-film reboot of It with director Andy Muschietti. Now Hamada is moving to Paramount in a production deal to shape its horror strategy. Some might consider that a step back from running Warners' Marvel competitor, but the role will put Hamada in a position to shine—instead of staying in one where he was constantly set up to fail.
Manifesting Netflix History: Congratulations to Manifest's first season for becoming the first English-speaking series to crack Netflix's Top 10 global list for more than 20 weeks. (Next in line is Stranger Things 4 at 19 weeks.) This doesn't mean that Manifest is Netflix's most watched show—that honor remains with Squid Game—but it does indicate the incredible staying power of a series that NBC left for dead.

It also validates the Netflix thesis regarding the importance of "comfort food" shows, like comedies and procedurals, to boost engagement and reduce churn. The problem for Netflix, of course, is that most content in this category—Criminal Minds, Grey's Anatomy, etc.—is loaned out from competitors. Manifest and Lucifer (Fox) are two broadcast series that Netflix turned into global phenomenons. It's confirmation that Netflix needs to make more of its own broadcast-style series that fill the NBCU, Disney, and Paramount libraries.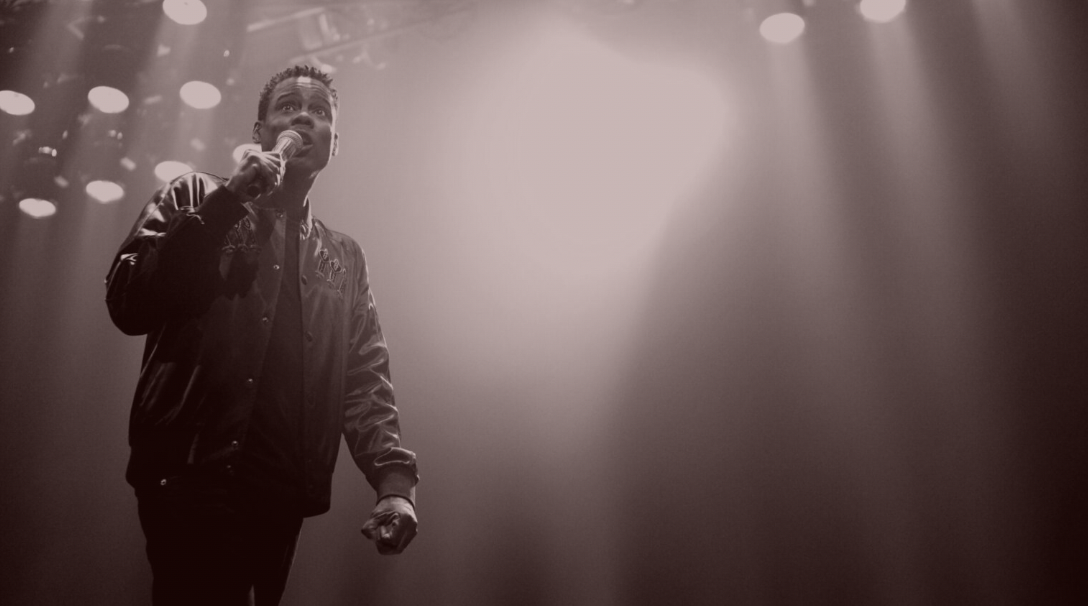 Netflix Paralysis & the Pivot to Live
After years spent running away from linear TV, consumers are rediscovering the mindless pleasure of browsing YouTube TV and Hulu, among others. With ad tiers launching and Apple and Amazon testing the water with live sports, could Netflix be far behind?
When asked which streaming platform I use the most, my answer isn't particularly fashionable. It's not HBO Max or Netflix; it's not Disney+, Hulu, or Amazon Prime Video. Instead it's YouTube TV, which has become my go-to digital replacement for the nostalgic joy of cable. It's on in my household from early morning (starting with Squawk Box on CNBC) through midday (news updates via CNN) and right on through the evening (whatever sports game is on, plus reruns of Forensic Files on HLN before bed).

It's easy to forget, after all, that some of the fastest growing platforms in the fragmented streaming space aren't the ones you read most about, but rather YouTube TV, Hulu + Live TV, and even the FAST services (free ad-supported streaming television) like Tubi and Pluto TV, which offer an antidote to the never-ending choice paralysis that plagues the on-demand experience. Nielsen's monthly gauge metric, which provides a snapshot into the viewing habits of U.S. households, recently saw YouTube earn the top spot among all streaming services (8 percent of all viewing) and Hulu take third (3.8 percent)—both were greatly helped by live streaming. Pluto TV was recorded by the gauge in September, making it one of the first FAST services to capture more than 1 percent of all U.S. viewing, as measured by Nielsen.

The bigger incumbents are increasingly looking to experiment with live programming, too. Netflix announced its first live special with a Chris Rock performance, which is dropping in early 2023. Peacock is bringing NBC affiliate channels to customers so they can access live, local programming, including news. It also benefits from carrying the network's vaunted Sunday Night Football telecast. Sports, of course, remain key to the pivot. Whereas they were once considered the final frontier of linear, they are now the next threshold for streaming. Apple signed a 10-year deal with Major League Soccer and is dabbling in Major League Baseball. Amazon now has Thursday Night Football, whose season premiere led to the biggest growth in domestic Amazon Prime subscribers in a three-hour period, beating out Prime Day and Black Friday. Hulu + Live TV has grown 10 percent year over year as of Q4.

Relying on live events to increase usage and keep subscribers will become even more important as the streaming market gets more competitive. Subscriber growth for all major on-demand platforms has been slowing, after all, even as cord-cutting is accelerating. But overall viewership is up, despite rising subscription prices. (Disney+ will hike the cost of its monthly plan 37 percent in December, Netflix increased prices for its most popular plan by 11 percent earlier this year, and Apple TV+ increased its price by 40 percent.) Streaming overtook linear in July for majority viewership in the U.S. for the first time, according to Nielsen, and in September, streaming continued that growth with nearly 37 percent of all viewing, compared to 33 percent coming from cable.

As fast as cord-cutting is accelerating, the two reasons customers keep pricey cable packages is because of necessity and habit. They need to watch games or follow the news, and they're accustomed to easy access to an always-on, low-calorie catalog. Streaming wants to transition those customers, and the only way to do so is by replicating that necessity and habit. Live programming is essential to getting that trade-off right.
One of the most obvious reasons to integrate live TV into a streaming platform is that advertisers love live. Big appointment-viewing events like sports, awards shows, and news events generate spikes in viewership and can hold audience attention for prolonged periods. This isn't news to broadcast veterans, of course, but it does provide an opportunity for those within the SVOD and AVOD space to win over cable subscribers who need an excuse to cut the cord. What is Peacock or Paramount+'s biggest value proposition? It's not prestige programming or big franchises—it's providing a suitable cable replacement for the lowest possible cost.

Neither Peacock nor Paramount+ have the audience size of Disney+, Prime Video, or Netflix, but incorporating live programming as part of the overall content strategy can grow their subscriber bases and increase engagement, which allows for higher ad rates. Offering 24/7 live programming to local affiliate stations means subscribers on the Premium Plus tier have access to stalwarts like The Tonight Show and news, plus Sunday Night Football. It encourages daily viewing, and advertisers can take advantage of better targeting technology to generate more specific ad strategies.

After all, as advertising makes its way to more streaming platforms, it becomes increasingly important to find ways to increase engagement, both in-session and throughout the week. And one way to do that is using live programming to recreate a sense of appointment TV. Netflix has signaled that it plans to experiment along these lines by adding interactive features, such as voting and polls, in unscripted shows. Pairing those features with live shows, including anticipated finales for series like Love is Blind, is a way to double down on engagement and create a deep pool for advertisers to target.
A MESSAGE FROM OUR SPONSOR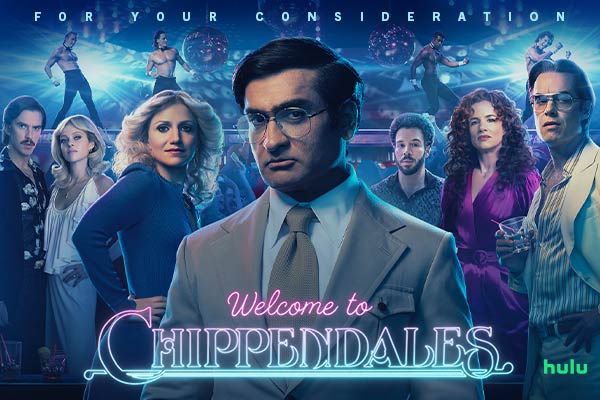 Wrestling for Market Share
Live programming is also particularly effective at creating audience habits, something that can be difficult for streamers to achieve, especially when the audience is toggling between platforms. Netflix established itself early as the default streaming service, even partnering with OTT hardware suppliers like Roku to get physical Netflix buttons on remote controls. Disney, a later entrant, won market share by "owning" Wednesdays with shows like Loki and The Mandalorian. But creating habits—getting people to actually open the app—becomes more difficult with increased competition. The attention economy is a zero sum game.

One good example is Peacock's partnership with WWE. Not only does Peacock earn pay-per-view revenue from major events like Wrestlemania, but it also gets to exclusively stream Raw and SmackDown, two events that diehard fans need to watch—which prompts them to open Peacock at least twice a week. Time spent on Peacock watching WWE, and potentially other series once people are in the app, takes time away from competitors. Not only does this help with ad revenue, but it also increases the perceived value of the app and decreases the perceived value of others.

One concern with live events moving to streaming is that casual fans won't follow. But we're yet to see those fears borne out. Viewership of Thursday Night Football is up 24 percent this season after moving from Fox and the NFL Network to Amazon. Similarly, Peacock's acquisition of WWE streaming rights converted the vast majority of WWE Network subscribers (1.5 million) over to Peacock. Sure, it's a niche sports league, but fandoms are important: if that's a base of people regularly engaged with an app, the churn risk is relatively low and advertisers know they can safely program alongside it.
Outside of password sharing, one of the biggest issues facing streaming services is choice paralysis: the overwhelming indecision that comes from browsing through a seemingly infinite catalog. Netflix has experimented with a shuffle button, and reformatting the homepage to show more personalized recommendations, but it doesn't take into account how people actually watch. It's difficult to just jump into something and let the TV play on services like Netflix or HBO Max. This is what FAST services like Pluto TV do exceptionally well. It's also an experience that only a few live streamers, including YouTube TV and Sling, have successfully replicated.

Choice paralysis isn't some esoteric phenomenon: Nielsen reported in 2019 that people take seven minutes on average to pick what to watch from a streaming platform. Designers and content strategists have worked with engineers to determine better algorithmic and contextual recommendations to address these frustrations: The former takes into account what people are watching while the latter tries to predict what a viewer may likely want to watch depending on what others are watching, what's trending, and other factors. It's a combination of purely data-driven recommendations and curation. For example: instead of recommending another heavy drama post-The Handmaid's Tale, a contextual recommendation may suggest a comedy based on other viewing patterns to increase session time.

Live programming, meanwhile, reduces choice paralysis by, well, reducing choice. While there are hundreds of channels on cable, most people only watch about 8 percent of what's available, according to research, which advantages broadcasters like CBS, NBC, and ABC—and, therefore, their parent companies, with their streaming platforms. But tech giants like Netflix, Apple, and Amazon have made it increasingly clear they want to play in the space by introducing live events, and eventually live channels, that can also provide more data for their recommendation engines. Now it's a race to see which companies can create the most well-rounded package, and which manage to engineer consumer habits that stick.
FOUR STORIES WE'RE TALKING ABOUT
The FTX Meltdown
Wall Street comes to terms with a generational financial tragedy.
WILLIAM D. COHAN

The Pelosi Afterlife
Notes on Pelosi succesion drama, Biden's age, and a White House wedding.
TARA PALMERI

Potter's I.P. Curse
Notes on David Zaslav's obstacles preventing further Potter hits.
MATTHEW BELLONI

Need help? Review our FAQs page or contact us for assistance. For brand partnerships, email ads@puck.news.
Puck is published by Heat Media LLC. 227 W 17th St New York, NY 10011.