Welcome back to What I'm Hearing. A reminder that if this email was forwarded to you, just click here to fulfill your destiny and become a Puck member with a free 7-day trial…
A Netflix succession clue?: Anyone else find it significant that Netflix's $7 price point and Nov. 3 launch date for its ad-supported tier—one of the most significant moments in the history of Netflix—was announced today not by co-C.E.O. Reed Hastings but by C.O.O. Greg Peters? I know Peters does a lot of these things, but this particular reveal, and a new Bloomberg feature noting that Hastings has taken a step back from day-to-day management, will only add fuel to the rumors that the company's co-founder may step down soon.
Choose your own bad look for WBD: So, either you believe that Warner Bros. Discovery C.E.O. David Zaslav decided to shut down its popular writer and director workshops, then reconsidered after the Directors Guild put out a blistering statement noting it would harm underrepresented voices. OR… WBD was always planning to keep those programs alive in its D.E.I. division, as that unit's leader Karen Horne insisted yesterday, and the company just mistakenly announced the day before that those programs were ending. Either way… yikes.
Masterson (and Scientology) on trial: We got the potential witness list today in the Danny Masterson rape trial, and it includes some Hollywood people: The litigator Marty Singer, who represented Masterson when one of the women first made a claim; actress Jordan Ladd, who was friends with an alleged victim; Carmen Llywelyn, ex-wife of former Scientologist actor Jason Lee; and Brie Shaffer, Masterson's assistant, who is married to Scientology-affiliated actor Michael Pena. Shawn Holley, the entertainment litigator/criminal lawyer, bowed out of the trial after asking for a delay due to an arbitration for Dodgers pitcher Trevor Bauer against Major League Baseball over his alleged sexual assault.
Box office over/under: Despite a hybrid release on Peacock and horror competition from Smile, Universal's Halloween Ends is expected to hit about $55 million this weekend. I'll take the over, considering the first in this trilogy opened to $76 million, and even last year's Kills got to $49 million amid Covid. But does anyone actually believe Jamie Lee Curtis is done with this franchise??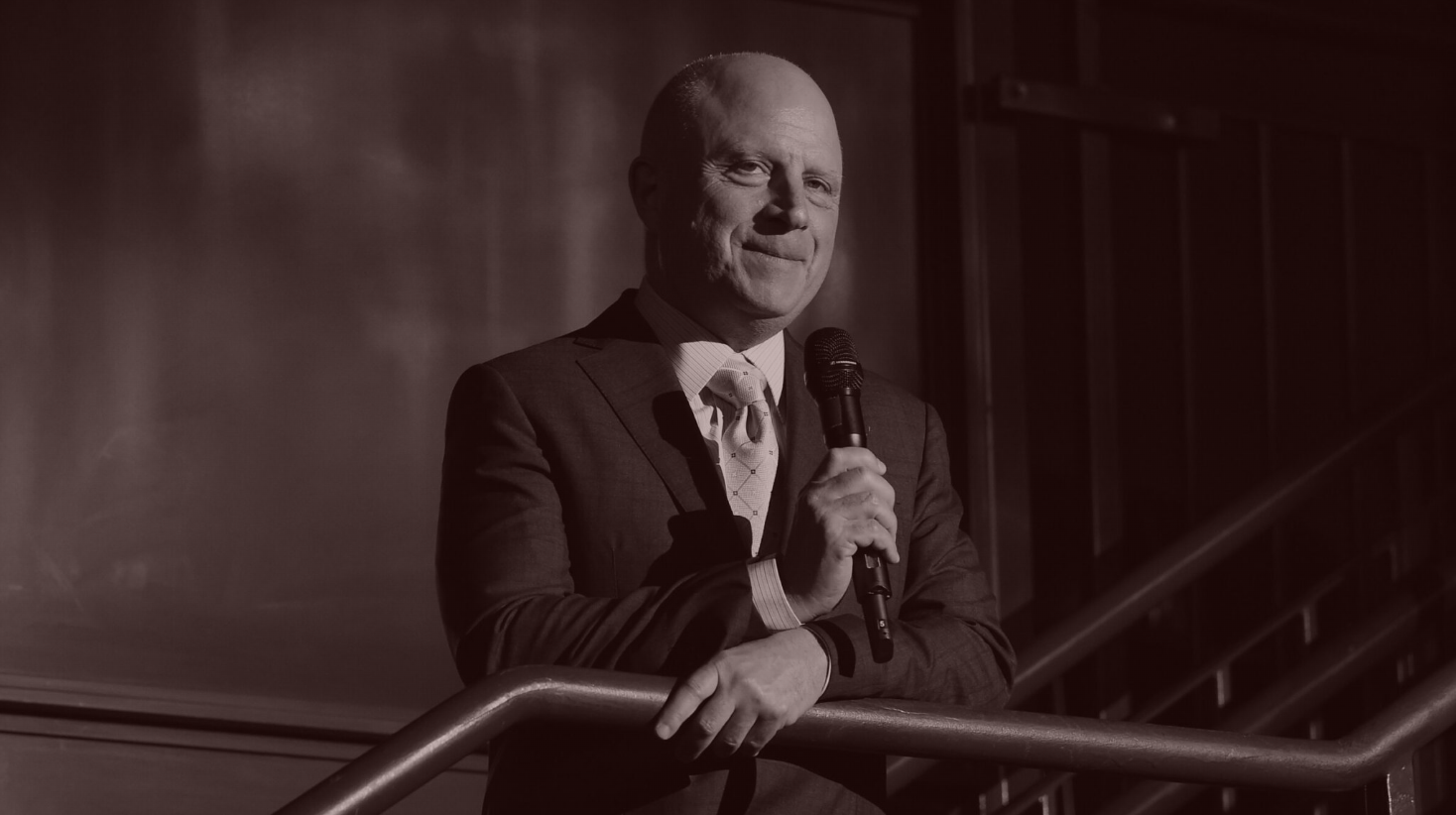 Chris Albrecht's Past is Prologue
A gruesome incident from the executive's past, largely known to the industry, is now revisited with a fresh perspective in a new HBO book, which has put Albrecht in executive purgatory. Is it fair, or simply the reality of how Hollywood treats the BH Times (Before Harvey)?
A text came in from a TV executive the other day: "Why is Albrecht out? Didn't we know all this?" We did and we didn't, and in the Hollywood of 2022, the past is only sometimes in the past, it seems. I'll explain.

Since late February, the TV executive Chris Albrecht has been quietly fighting with Viking, the publisher of a new book about HBO. At issue: How, exactly, his abusive past behavior would be characterized. Albrecht, if you don't know him, is one of those confounding Hollywood figures: super smart and talented—he's credited with shepherding The Sopranos, Sex and the City and Six Feet Under during an epic 22-year run at HBO—and, at least during certain periods of his life, super troubled and problematic. He was famously fired by Time Warner in 2007 after an altercation with his girlfriend in Las Vegas during which he allegedly "choked" and "assaulted" her, according to the police report. And in the media frenzy around that arrest, it was revealed that HBO had quietly settled another claim in 1991 by an executive who dated Albrecht and alleged that he had choked her in her Century City office.

Grim stuff, and a life sentence in Executive Jail if it happened today. But all of that took place in the BH Times (Before Harvey), and Hollywood has a mixed view of evaluating past conduct through the MeToo lens. Les Moonves, Bryan Singer, Woody Allen, and more were purged over bad actions that occurred well before 2017. And yet others continue to work, having either sufficiently atoned for their behavior or successfully kept themselves away from scrutiny. (Yes, I know that every situation is different; I'm not comparing anyone to anyone.)

By 2022 standards, it's hard to believe that Albrecht became C.E.O. of Starz, the pay TV service, a mere three years after the Vegas incident. While there was some backlash at the time, it wasn't nearly the uproar that would accompany that hire today. Then, after a largely successful 10 year run, Albrecht was pushed out of Starz amid a clash with Lionsgate, its new owner. In 2021, when he moved to Legendary Television—producer of Colony, Paper Girls and the upcoming Dune spinoff—the assault wasn't even mentioned in the trade announcement. The past was the past.
That's why it was surprising to see Legendary and its C.E.O. Josh Grode place Albrecht, now 70, on leave this week as details from the book, It's Not TV: The Spectacular Rise, Revolution, and Future of HBO, began making the rounds ahead of its Nov. 1 release. After all, there's nothing particularly new in this book. In 2007, the L.A. Times reported extensively on the 1991 incident, including that Albrecht "choked" the colleague, Sasha Emerson, and "allegedly threw her from her chair to the ground," and that Emerson was paid at least $400,000 to sign a non-disclosure agreement and leave the company.

Plus, It's Not TV is only the latest in a series of HBO exposés published over the past few years, all of which have revisited the Albrecht behavior. For that reason, the reaction around town now seems to be a mix of confusion over why Albrecht was sidelined—top execs and agents have reached out to him asking as much, according to a source close to Albrecht—and quiet pleasure that a somewhat notorious figure was finally held accountable for his terrible behavior from the past.

Talking with insiders this week, and reviewing both the book and the private attorney correspondence, I found that it's actually a pretty instructive case of MeToo vs. Pre-Too. And it starts with how the accuser and her experience are characterized. Authors John Koblin and Felix Gillette—of the Times and Bloomberg, respectively—go to great lengths to tell Emerson's personal story. She's not just an accuser here; they detail her rise through Yale Drama School, the CBS executive program, and acknowledge the fact that she had become an E.V.P. at HBO by age 30. Because Emerson signed an NDA, they recount the alleged 1991 attack like this:

"According to a source who spoke about the incident with Emerson in the immediate aftermath, that afternoon in the office, Emerson told Albrecht she was seeing someone new; in an apparent fit of jealous rage, Albrecht had attacked Emerson, charging at her from across the room, grabbing her by the neck, knocking over her executive chair, and strangling her down to the floor. Before she could lose consciousness, he let go."

Albrecht disputes that characterization. Later in the book, Emerson then goes on the record to talk about her life after she left HBO. She worked at New Line, then left the business to become an interior designer. Ultimately, she is presented as a survivor and a champion for new creative voices, with a part-time job as "new writers and theatrical consultant" at AMC. During the pandemic, according to the book, she would ride her bike around Brooklyn—but without a helmet, because she can't bear to have anything constrict her throat.

Pretty emotional, and the kind of personal-impact narrative that was mostly absent from the previous coverage. In a 2010 GQ profile of Albrecht, for instance, he insisted that "no one got hurt" in the 1991 incident, and that the L.A. Times article was overblown. But Emerson clearly was hurt, and she called him "delusional" and filled with "colossal hubris" in that story; the physical stuff may have just been secondary to the long-term trauma. There's also this new tidbit in the book:

"According to a former HBO employee, in the period following Emerson's departure, Albrecht would disparage her in business meetings with prominent TV writers and producers who came in to pitch ideas to the network."

Albrecht outright denies that, and his lawyers, led by Michael Kump (with an assist from crisis publicist David Shane, last seen at Amber Heard's trial), have disputed several other facts and characterizations in the book. For example, they hate the term "strangling," which is used a lot, and which a Viking lawyer argues is a synonym for choking. Albrecht sat for several interviews with Koblin about the company and its business, but when Koblin followed up in February and raised the personal allegations, Kump fired off a letter to Viking, owned by Random House, complaining of several supposed errors and mischaracterizations. The authors put in some denials, made some changes, and then the dispute went dormant for a few months.
Cut to September, when Albrecht tracked down a copy of the finished book. "We are stunned by the book's false, inflammatory and destructive depictions of Mr. Albrecht based upon fictionalized accounts of alleged incidents that occurred over 15 and 30 years ago," Kump wrote in a letter I obtained. He demanded that a bunch of stuff be removed, though the authors made just one change, moving a denial from an endnote to a footnote. "While your media criticism that anonymous accusations 'have no place in serious journalism' is noted, we respectfully disagree," Dan Novak, a Random House lawyer, responded in a letter. Novak added that various media outlets had already called Albrecht a "creative genius given to emotional tirades" and "a balding jackass with anger-management issues." Nice touch.

One can certainly argue that focusing on Emerson's personal story is a cynical effort to turn a historical business book into a more newsworthy MeToo exposé and sell more copies—indeed, I likely wouldn't be writing about It's Not TV had this dispute not threatened Albrecht's job. To me, however, it's simply a sign that alleged victims now play a larger part in the media narrative.

The authors take a very 2022 approach that bears little resemblance to traditional business books or the way sexual assault accusers were often depicted in 1991—or even at the time of the 2007 incident. They seem to recognize the power that this approach can have to reframe so-called "old" history. "[The book is] about the creative and business decisions that defined HBO's corporate culture," Gillette told me today. "It's not focused on Chris Albrecht, but it does explore the culture that protected men like him. We stand by our reporting."
Inside Legendary, Grode, a former corporate lawyer, was upset by what's in the book, but he was also pissed that Albrecht and his attorneys had been waging war for months on Viking without mentioning it—which, ironically, is the same thing that happened at HBO when Albrecht, Michael Fuchs and Jeff Bewkes didn't tell the board about the 1991 settlement. Grode declined to comment, but I'm told that he only found out about the book's contents about a week ago. Remember, the massive private equity firm Apollo bought a $760 million stake in Legendary earlier this year, and China's Dalian Wanda still owns a chunk. A potential MeToo scandal is something any company leader would want to know about well in advance.

Still, I could see why Albrecht may have kept it quiet; in the initial interviews for the book, there was no cause for concern. And for months after the exchange with the authors, his lawyers didn't actually know what would end up published (though maybe they should have). When Albrecht saw the book, he went to Grode and vice chair Mary Parent, like a dutiful employee. At least that's the argument.

Late last week, a few days after reading the passages in the book, Grode decided to put Albrecht on leave to figure out what to do next. Who knows if he will return, but I doubt it. Legendary is not conducting its own investigation. It's really just a question of whether Grode is waiting this out or will cut bait and move on.

The cynic in me thinks that Grode may have simply wanted Albrecht out—that the two strong-willed executives didn't mesh, that the TV output at Legendary hasn't been what he expected, and that when Grode was made aware of the details in the book, he used them as a reason to sack Albrecht. Under that theory, there's little chance Albrecht will return to Legendary.

But Legendary sources insist that no decision has been made about Albrecht. And firing him could be expensive. I'm told by two sources that Albrecht has a unique clause in his employment agreement. In the section of "Bad Acts," and under the definition of "for-cause" termination, it includes this language: "excluding for this purpose any acts that have been publicized prior to the date hereof." That's significant, and I'm told it was heavily negotiated for just this kind of situation. If Legendary wants to terminate Albrecht for cause and avoid paying him out, it can't do so just because of the resurfaced old stuff. Or, again, that's the argument.

Maybe Albrecht's decision to withhold the potential issues from Grode would qualify as a separate and new bad act. Maybe there is other Albrecht behavior that we don't know about. Maybe Legendary doesn't really care about paying him out. (I'm sure the lawyers involved have opinions about that.) Regardless, the whole mess is a lesson that old scandals can die and be reborn in an instant in today's Hollywood. And the perspective on this stuff has shifted in a major way.
See you Sunday,
Matt

Got a question, comment, complaint, or yet another Sydney Sweeney project you haven't announced yet? Email me at Matt@puck.news or call/text me at 310-804-3198.
FOUR STORIES WE'RE TALKING ABOUT
The Times' Times
What should we make of the string of high-profile departures from the NYT?
DYLAN BYERS

General Armageddon
A profile of the man running Putin's latest terror campaign.
JULIA IOFFE
You received this message because you signed up to receive emails from Puck

Was this email forwarded to you?

Sign up for Puck here

Interested in exploring our newsletter offerings?

Manage your preferences

Puck is published by Heat Media LLC

227 W 17th St

New York, NY 10011

For support, just reply to this e-mail

For brand partnerships, email ads@puck.news