Hello, and welcome back to What I'm Hearing.
Two huge announcements today. First, I'm going on vacation. Like, a real one, not where I torture my family by taking calls at dinner and disappearing to write. Puck's legal expert Eriq Gardner will be here Sunday with an exclusive report, and streaming analyst Julia Alexander will have a deep dive on the next big M&A opportunity in entertainment.
Speaking of Julia Alexander… she's the other big announcement. Julia is director of strategy at Parrot Analytics and has written guest columns for Puck (including below on Netflix), and I'm happy to reveal she's now a regular contributor, writing weekly about the streaming wars. Think of her column as an extension of What I'm Hearing, because when I'm back from my week off, that's exactly what it will be. She's calling it What I'm Hearing+ (get it?), and it will post on Tuesdays. You'll receive WIH+ as a Puck member, and you can opt out if you prefer to be uninformed about the video consumption trends that are increasingly defining the entertainment industry. No biggie.
So, welcome to Julia, thank you to Eriq, and after today, I'll see everyone a week from Sunday.
Let's get started…
Massive valuation for UTA: If Jeremy Zimmer and the rest of the United Talent Agency sharks are grinning a bit wider these days, it's because the company is now worth $2.5 billion. That's the new valuation, I'm told by three sources, after a nearly $800 million investment by the Swedish private equity firm EQT that I wrote about last week. (UTA declined to comment.) That's a big jump from the $800 million valuation that Bloomberg reported in 2018, when the creatively-named Investcorp came in as an investor. A lot of that money will go toward buying out Investcorp and others, as well as paying the UTA leadership and partners. And the agency also plans to reward the rank-and-file with individual checks. It's strange; even as the overall deal market becomes wobbly, and Netflix experiences its own problems, there are air pockets that are still really inflated. Hopefully that lasts.
More Morrell fallout: Pour one out for another casualty of Disney's Geoff Morrell debacle. I'm told Disney has stopped using Brunswick Group, the powerful communications firm, after it recommended to C.E.O. Bob Chapek that he name Morrell as his comms chief. (Morrell led Brunswick's successful engagement sanitizing BP's reputation after the Deepwater Horizon disaster.) Of course, Morrell only lasted about four months thanks to the Florida blowup. Kristina Schake then took over in April, and she's now relying more on Disney's in-house team.
Shari's September surprise?: I keep hearing that Paramount Global is planning another big Labor Day shakeup. (Remember, last year, Shari Redstone replaced Paramount film chief Jim Gianopulos with kids TV guru Brian Robbins.) No details yet, and this could be a rumor, but it's definitely going around at the highest levels in town. (Paramount declined to comment.)
Box office over/under: Jordan Peele's Nope is tracking about $50 million domestic, about halfway between Get Out's $33 million and Us's $71 million. I'll take the over. Reviews are good, the alien storyline might bring more of a sci-fi crowd, not much competition, and Peele's horror brand is very strong.
OK, I'll say it: Ari Emanuel looks great.
Desus and Mero Broke Up Over Their Manager
So, a couple readers texted, what the heck happened to Desus & Mero? Blame their manager.

When the news broke Tuesday that the comedy duo Desus Nice (a.k.a. Daniel Baker) and the Kid Mero (a.k.a. Joel Martinez) would end both their creative partnership and their excellent Showtime late-night show, many in the comedy world were perplexed. These guys had a great gig, were landing guests like Presidents Biden and Obama and Denzel Washington, and seemingly had the network's full support. But the rift that led to the implosion was pretty clear to insiders at the show.

Here's what happened, according to five separate sources. Shortly after Thanksgiving, Showtime asked that Victor Lopez, the duo's longtime manager and a credited producer on Desus & Mero, no longer attend tapings or appear in meetings. Lopez had been accused of asshole behavior, including bullying, screaming and generally making people on the show feel bad. Several formal complaints had been made, according to two sources. (Showtime and reps for the duo declined to comment; Lopez could not be reached.)

Desus agreed with Showtime and wanted Lopez out, but Mero is said to have felt loyal to their manager, who had been with the Bronx-raised duo for years. The comics first became big on Black Twitter, were brought together for a podcast for Complex, then another pod, Bodega Boys, that led to a show on Viceland, and then, for the past four seasons, on Showtime. Lopez was there for pretty much all of it, and Mero resisted booting him, I'm told.

As the dispute metastasized, people started noticing. The duo stopped posting podcast episodes in November, which raised eyebrows among fans. Mero quietly left their longtime agent Christina Bazdekis, and lawyer, Victoria Cook, and signed in February with WME and Ziffren Brittenham by himself. The stars talked less and less during the show's fourth season, which concluded in June. Desus hosted Jimmy Kimmel Live solo earlier this summer. Last week, responding to some fan tweets suggesting the end of the podcast, Desus said that their followers "deserved better than this ending." And at the MLB All-Star Game's celebrity softball exhibition last weekend, I'm told they arrived and participated in activities separately. Then, Tuesday, the announcement from Showtime. Desus is already teasing a new project.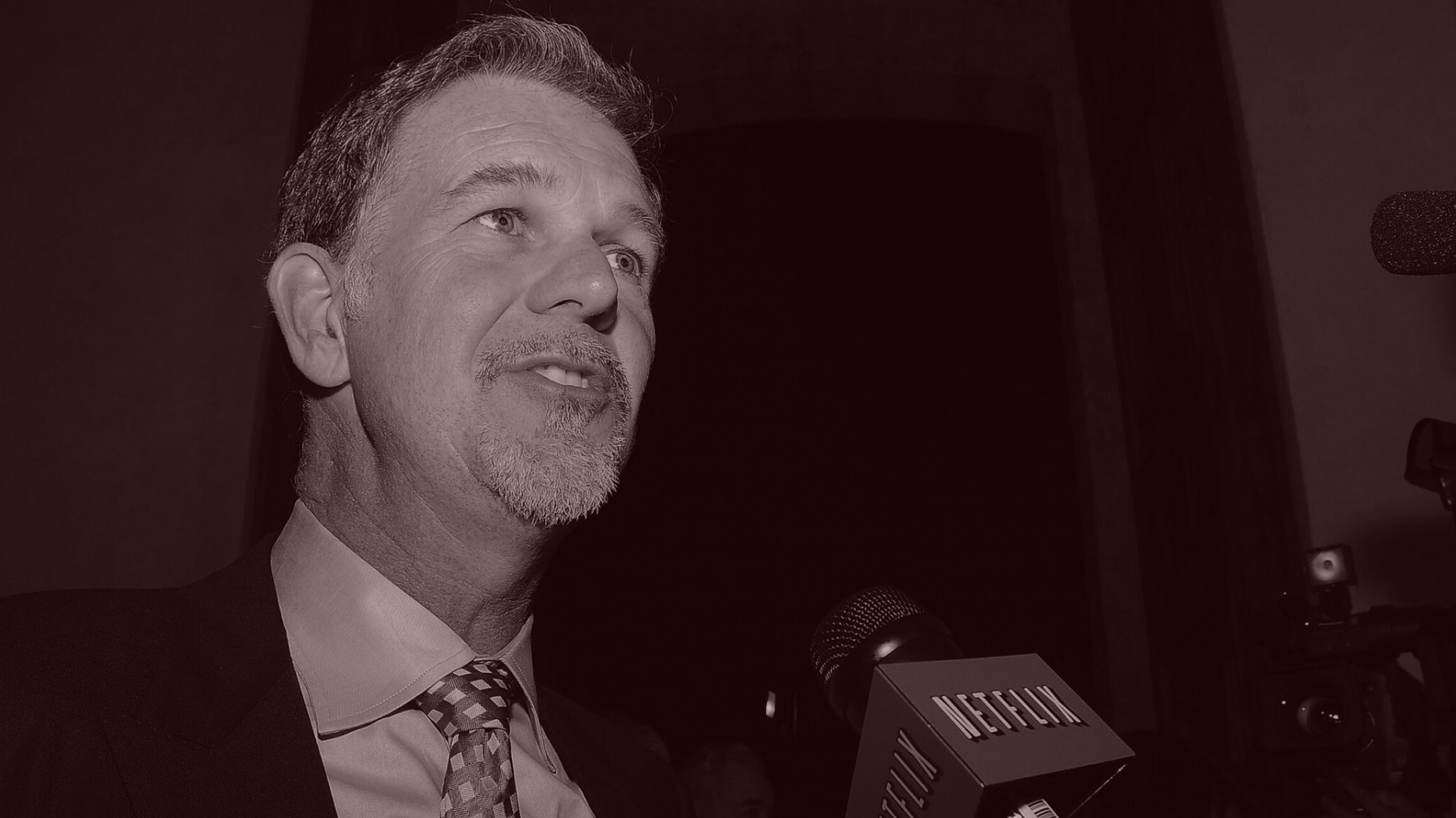 R.I.P., Netflix Narrative
Reed Hastings still wants investors to think of the streaming pioneer as separate from "legacy" media, but with its muted subscriber projections and an advertising pivot, it's now a mature, slow-growth company.
It's funny, talking to a few people at Netflix this week—both before and after the Big Reveal—there was a sense of indifference about the subscriber numbers. Wall Street and the media might have whipped up the Tuesday earnings report as a referendum on the entire entertainment industry, the most important data drop in the history of streaming. But the people who actually make the Netflix content seemed, from my admittedly small sample, to be a bit numb to the hoopla. Down 970,000 subs last quarter—"less bad," in co-C.E.O. Reed Hastings's words, than the Netflix-created benchmark of minus 2 million. OK… great? A projection of 1 million subs added next quarter? That would reverse six months of losses and restart the Netflix growth machine—put the Dom on ice, right? Yet that's nowhere near pre-2022 projections, and it's a fraction of the growth rate of rival streaming services. So… maybe the champagne should be Mumm's instead.

Yay Netflix, boo Netflix; it's hard not to feel like this is all just a slight variation on the same theme: Netflix is now a slow-growth company. Profitable, yes, with great content, a commitment to working with the best artists, and an amazing 220 million subscribers to consume it all. But its rocket-ship trajectory and $200 billion in market value have gone poof, meaning it's basically a—gasp—legacy media enterprise that, at least for the foreseeable future, must operate in many ways like the media peers it disrupted, whether Hastings will say that publicly or not.
ADVERTISEMENT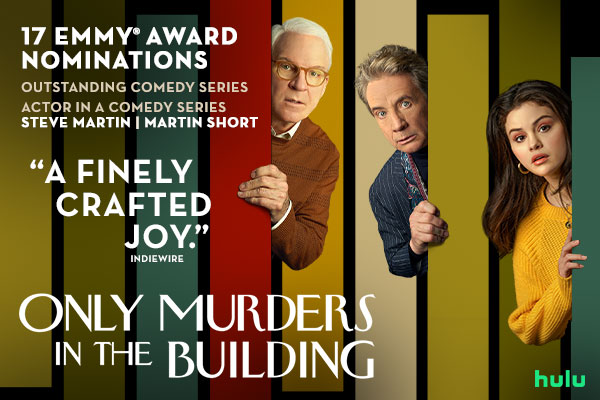 And, for some reason, he's still sticking to that disruptor narrative. Trashing competitors by predicting "the end of linear TV over the next 5, 10 years" isn't just wrong—the N.F.L., which is signed to the broadcast networks through 2033, might like a word with Reed—it feels defensive. As did this comment from the shareholder letter:

"We're unencumbered by legacy revenue streams. This freedom means we can offer big movies direct-to-Netflix, without the need for extended or exclusive theatrical windows."

Yes, that's been the Netflix line for a decade now, but it no longer rings true. In fact, the stock market—the geniuses that gave Netflix its ridiculous valuation in the first place—now seems to want both subs and revenue growth, and most observers see Netflix as needing to act more like its "legacy" rivals, not less. Hastings' wagon is already hitched to decidedly legacy endeavors like advertising and cracking down on free sharing. It's as if the coolest name in entertainment were now on par with those music industry squares suing Napster 20 years ago. But even some top executives inside Netflix believe its big-budget movies should play for a while in theaters. And many think it's smart to sell shows into syndication to capture value from old series that are sitting mostly unwatched on the service. Very legacy, but very profitable.

I won't dive too deeply into the numbers. My Puck colleague Julia Alexander has crunched the data and points to some major challenges ahead, and William Cohan, another Puck-er, makes a strong argument for why Netflix might just pack it in and sell itself. I tend to think Netflix will be fine, based on dramatically diminished expectations. True, plateauing spending at $17 billion a year, which co-C.E.O. Ted Sarandos said is "in the right ZIP code," would actually be a spending decrease, given the cost of shows goes up each year. And the competition is so fierce, from companies with 100 year old libraries and, yes, diverse revenue streams to support the linear-to-digital transition. "In streaming, the risk is that a slowdown in content investment at Netflix could lead to even slower revenue growth as the creation of 'hits' is often a random walk," analyst Michael Nathanson noted.

All over Hollywood, the signs of decreased U.S. spend are obvious. Tighter dealmaking, fewer overalls, trimming of the fat on development slates. Netflix calls it an "evolution" of its content operation. But most people can see that it's a retrenchment. Still, like I said, Netflix has great content, with much more on the way. Spike Jonze, one of my favorite filmmakers, is quietly working on a lavish series at Netflix that hasn't been announced yet, but which has a writers room and a broad, expensive canvas. Shows like that aren't ending. Netflix just needs to increase its hit ratio with them.

But despite Hastings and Sarandos' unwillingness to admit they must pivot a bit toward the status quo, the reality is stark: The dream that many Netflix employees signed up for—that Shangri-La of 500 million subscribers and global dominance (with lucrative stock options to match), all while remaining the cool kids of Hollywood that make more money and outbid rivals at will—has died. R.I.P., The Netflix Narrative.

And now for Julia's take on the numbers…
Netflix's Domestic Crisis
Netflix lost 970,000 subscribers and Wall Street cheered. That's the crux of every headline that has followed the company's not-as-spooky-as-feared earnings report from Tuesday, one encapsulated by co-C.E.O. Reed Hastings' pitiable "less bad" verdict. But that superficial narrative belies a more fascinating story occurring on a more granular level. Netflix lost 1.3 million subscribers during the quarter in the U.S. and Canada (UCAN). This is the second quarter in a row of substantial subscriber loss in Netflix's most penetrated, highest revenue per user and substantial market.

For years, Netflix bulls have argued that the company's long-term growth will come from overseas, and they tend to dismiss domestic churn as a sort of to-be-anticipated outcome while they focus on other data points. For instance, Netflix did gain more than 1 million subscribers in its Asia Pacific region this quarter, which essentially abnegated its losses in the States and Canada.

But while that might be an encouraging metric, it's not an apples-to-apples comparison from an average-revenue-per-user (ARPU) perspective. Netflix effectively traded 1.3 million subscribers generating $15.50 a month in UCAN for 1.1 million subscribers generating about $8.60 a month in APAC. The UCAN numbers aren't merely important because of their ARPU potential; their trendlines are also harbingers of how Netflix can expect to perform in territories that haven't yet endured the sort of subscription saturation that we're seeing here…
ADVERTISEMENT

I won't see you Sunday, but Eriq and Julia will,
Matt

Got a question, comment, complaint, or you'd like to hose me down on your yacht in Mykonos? Email me at Matt@puck.news or call/text me at 310-804-3198.
FOUR STORIES WE'RE TALKING ABOUT
The Netflix Market
Is the company an appetizing M&A target after that disappointing Q2 report?
WILLIAM D. COHAN

Zaslav's Superlawyer
Daniel Petrocelli's next slate of cases could determine the future of publishing.
ERIQ GARDNER

Bubble World
A quick chat with D.C.'s bard, Mark Leibovich, about his new book.
JULIA IOFFE
You received this message because you signed up to receive emails from Puck

Was this email forwarded to you?

Sign up for Puck here

Interested in exploring our newsletter offerings?

Manage your preferences

Puck is published by Heat Media LLC

64 Bank Street

New York, NY 10014

For support, just reply to this e-mail

For brand partnerships, email ads@puck.news