Hello and welcome back to What I'm Hearing.
As I mentioned Thursday, I'm out this week (my new nose will look fantastic, I promise), so you're in the very capable hands of Puck's Eriq Gardner and Julia Alexander. Eriq's got an exclusive report on Anthony Pellicano's financial and literary (really) endeavors, and Julia dives deep into Netflix's acqui-expansion into animation. But first…
Who Won the Week: Marvel Studios
The company returned to Comic Con's Hall H for the first time since 2019 and announced its next slate of blockbusters through November 2025. Not only does that almost guarantee Marvel some huge Avengers-style wins for the next few years, but Comic-Con is always about who won the most press. Marvel still reigns.
"Current contracts don't compensate us. There is nothing worse than seeing a movie make a billion dollars and you get a check for 10 grand."
–Jimmy Palmiotti, an iconic comic book writer and illustrator, on the ongoing dispute between comic creators and Hollywood studios over fair compensation for use of their characters and stories in superhero blockbusters.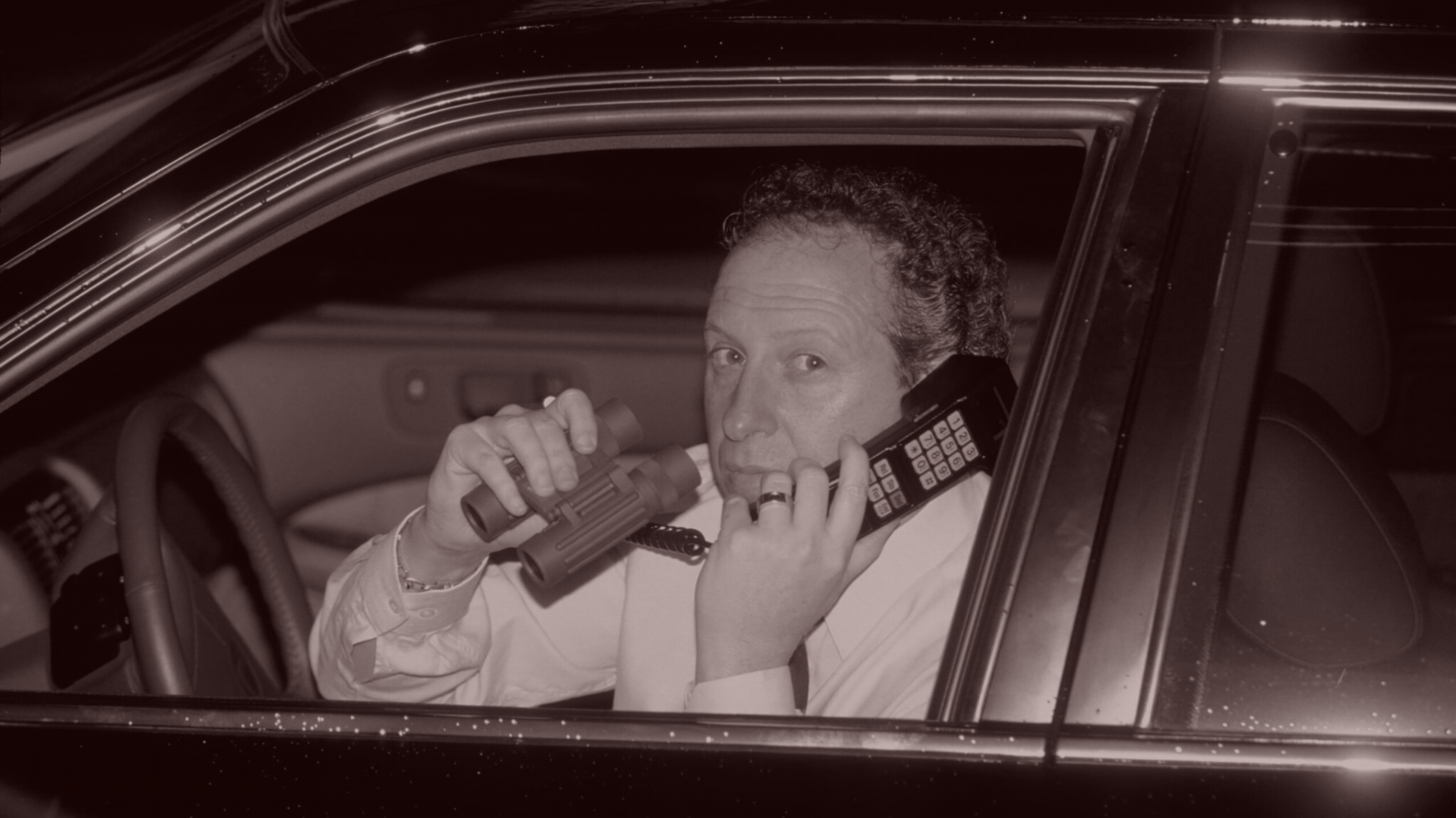 The Final Kiss Off from Hollywood's Secret Keeper
Anthony Pellicano, the notorious former "private investigator to the stars," has quietly returned to Hollywood and resumed pitching his services—only for a group of his long-ago victims to resurface, seeking nearly $4 million of justice.
This past week, I slogged through a book that features a rather peculiar perspective. This novel tells a tale of two best friends from a rough Italian neighborhood in Chicago—one who grows up to be a private investigator for the mafia, the other who becomes an F.B.I. agent. The premise is promising, but what's most remarkable is the author's clear affection for the fictional gangsters, and even for mob justice. What kept me reading to the end was the identity of the author, Anthony Pellicano, and the publisher's word that this was "his first work of not-so-fictional fiction."

Pellicano, of course, is one of the most notorious figures in Hollywood history—a former private investigator who once helped half the town spy on the other. A-list clients like Tom Cruise, Michael Jackson, Michael Ovitz, Brad Grey, Chris Rock, and on and on, used his services. Then, one day in 2002, a nosy Los Angeles Times reporter found a dead fish, a rose, and a "stop" sign on her car's windshield. The F.B.I. began investigating Pellicano, and a whole world of secrets began spilling out into view.

The ensuing revelations (and a dozen lawsuits) ripped the band-aids off of many of the town's recently resolved disputes. Many of Pellicano's victims (Sylvester Stallone, Garry Shandling, Keith Carradine, etc.) learned they had been secretly wiretapped or hacked in the midst of divorces, business quarrels, paternity demands, and so forth. When Pellicano went to trial in 2008, convicted of charges including racketeering and wire fraud, simply everyone in Hollywood was watching. I vividly remember the hushed dread from many of the town's lawyers as well as the true emotional pain from Pellicano's traumatized victims. Learning about Pellicano at the outset of my career in entertainment journalism was like being handed a map of the relationships—good and sore—in this industry.

Pellicano got out of prison in 2019 and, now 78, he remains a subject of intense fascination. He inspired the Showtime series, Ray Donovan. I even hear The New York Times has been conducting interviews for a future episode on Pellicano as part of its FX docu-series that brought the Britney Spears conservatorship to mainstream attention last year.

With such interest in the guy, it's amazing that the release of Pellicano's book in April received absolutely no attention. I mean this literally. Scouring social media, I couldn't find a single mention of The Neighborhood, nor the audio version that he personally narrates. And how did I come to discover this work of not-so-fictional fiction? Through Pellicano's Chapter 7 bankruptcy filing, which also went completely undetected.
What drove Pellicano into personal bankruptcy at the beginning of this year—on $10 million of debt, and royalties from an unreleased book listed as an asset—is a remarkable story in itself.

It starts with one of Pellicano's more obscure misdeeds. At the turn of the century, a socialite named Jacqueline Colburn hired Pellicano to investigate her husband, Richard Colburn, a billionaire philanthropist on the verge of a divorce. Pellicano tapped the telephone lines of the Beverly Hills residence where the couple lived. That meant that Pellicano was secretly listening not just to Richard's calls, but also his children from a previous marriage.

In 2007, after Pellicano's other crimes received press attention, Richard, his two kids, and a former assistant sued the ex-wife and her suddenly-embattled investigator for wiretapping. The case would go to trial five years later while Pellicano was in prison. Although Pellicano's exploits naturally prompted many civil suits (there was even a class action filed and settled against AT&T's Pacific Bell over his rampant intrusions), all of those other cases never ended up before a jury. The Colburn case did, even if Pellicano didn't show up. He was served papers in prison and gave a deposition but chose to not mount any defense and lost by default. In Oct. 2012, after a nine-day trial, a Los Angeles jury returned a $3.895 million verdict. The case earned Lawrence Segal, the attorney representing the family, the cover of Los Angeles Lawyer magazine under the coverline, "Who's Listening," but the verdict was hardly rewarding financially. Pellicano, allegedly, was broke.

For nearly a decade, Segal did little to pursue the judgment. He tells me he believed that some powerful Hollywood figures have been paying Pellicano under the table to stay silent about their own misdeeds. (Segal isn't alone in suspecting this.) Nevertheless, Segal elected not to look into what Pellicano might have been stashing in bank accounts. Sometime after Pellicano was released from prison, however, word spread that he had set up a consultancy. In January 2021, Variety published a story headlined, "Anthony Pellicano Is Back in Business and Working for Joel Silver."

Segal saw the news, and after talking it over with his clients, hired his own private investigator to look into Pellicano's financial situation. In short, it was Spy vs. Spy. Three JP Morgan Chase accounts for Pellicano turned up. The attorney obtained a writ of execution and had the Los Angeles County Sheriff's Office seize the funds. According to Segal, Pellicano quickly called him up for details about what was happening. Soon thereafter, Pellicano claimed the money in his bank accounts was exempted from seizure.

In January, both sides were scheduled to appear in a Los Angeles court to argue over the fate of the seized funds when Pellicano suddenly declared bankruptcy. The Colburn clan, viewing this as an obvious effort to discharge the old legal debt, is contesting. In court papers filed this past week, they say it's too late for Pellicano to fight allegations of illegal wiretapping, and that the bankruptcy code doesn't allow debtors to escape the consequences of intentional torts. A bankruptcy court hearing on the matter is scheduled for late August.

Meanwhile, it appears that Pellicano Negotiations, his consultancy and mediation firm, is doing okay. In his Chapter 7 filing, Pellicano states that he is taking in $8,333 in monthly income from his new business. I've also spoken to lawyers in the industry who tell me that Pellicano has been pitching his services widely—including, quite brazenly, to old foes. I hear he recently helped two Hollywood bigwigs (whose names I'll withhold because I haven't been able to confirm this) settle a feud over a loan.

As for that book, it's pretty shocking no one noticed its release. After all, over the years, Pellicano has inspired an almost Epstein-like fervor of conspiratorial thinking about who he might be protecting. Those conspiracists have no doubt been encouraged by Pellicano's own words hinting at having the goods on some famous individuals. In one jailhouse interview, for example, Pellicano said, "I believe rats, informants and others of that ilk are worse than child molesters… I could have ruined many careers and lives… but I would have dishonored myself by doing so." In that same interview, Pellicano also said, "If you tried to connect me to organized crime, you probably could get close—but no cigar."

There are still many mysteries about Pellicano's origin story, which is why The Neighborhood, even if dressed as fiction, might have an audience. In the novel, the main character, Vincent, gets close to local mobsters to obtain a private investigator license. He does work for them, tracking down those in debt. Vincent comes to find he's good at this type of work—and while initially of the mind that he wishes to remain independent, Vincent is given favor after favor and realizes he can't resist the temptation to be aligned with organized crime. Meanwhile, Paulie, the other main character, is unceasingly mocked for becoming an F.B.I. agent. At its best, this might have been another Donnie Brasco or The Departed, but it's hard to see a studio adapting this. That might be a relief to some powerful and famous individuals who have crossed paths with Pellicano. On the other hand, I'm reliably told he's currently shopping a sequel to publishers.

And now for Julia Alexander on the end of Ryan Murphy deals and the heralding of modest-sized bets on cheaper, "stickier" animation and anime fare…
In the entertainment business, there are generally two types of acquisitions: the mega-deals, like Discovery and WarnerMedia, that bring the market to a halt and invite endless speculation and redefine the landscape, at least momentarily; and then there are the smaller deals that barely register for years until their output can be deemed a success or failure. Within the last week, however, two smaller deals were announced that seem to eminently herald major strategic initiatives for the general streaming economy. Netflix and Nintendo's recent acquisitions of Animal Logic and Dynamo, respectively, suggest the latest iteration of the entertainment industry's optimism about the power of animation to drive subscriptions and revenue.

Demand for animated content has grown consistently over the last several years, making up just over 7 percent of the total global demand share for content in 2020, according to research firm Parrot Analytics, where I work as director of strategy. On top of that, demand for adult-oriented animation and adult-oriented anime has consistently grown, with a projected global market share of $43.73 billion by 2028, according to global marketing research firm Brand Essence.

Netflix, of course, has largely been acquisitive-shy in the past, preferring instead to build from within. (The exceptions have generally coalesced around its nascent gaming strategy.) But its purchase of Animal Logic, and the simultaneous restructuring of its animation film executive team, foreshadows an intriguing recommitment to a division that the company once touted as core to its central offering. Nintendo, meanwhile, like so many of its gaming competitors, is exploring new linear pathways to broaden its sizable audience. There's already a Super Mario movie in the works from Universal's Illumination Pictures. Now, Dynamo can help create new anime titles for streaming platforms using Nintendo's wide-breadth of I.P., similar to what Netflix did with Konami's Castlevania franchise, the 80s semi-legendary fantasy video game.

Both are key developments for different reasons, but if integrated and executed effectively, they'll demonstrate how animation can accomplish three major feats for studios and OTT platforms like Netflix. First, doubling down on animation can create so-called "sticky" entertainment that increases consistent engagement. Second, it affords the opportunity to build out franchise "gateways" for a new audience. Third, it deepens the perceived value of a platform for an entire household.
Most, but not all, of a cohesive animation strategy is built around kids. Of course, children watch, rewatch, and then rewatch some more. This is one reason why Encanto remains one of the most in-demand films on Disney+, and continues to top Nielsen charts week after week. Cocomelon is almost consistently on Netflix's Top 10 list despite only having a dozen or so episodes on the platform. Spongebob Squarepants and Paw Patrol are top Paramount+ demand performers. Netflix surely sees this and recognizes that its animation strategy is still heavily reliant on licensed fare.

Now, Netflix has made some impressive original moves in the animated space. The Sea Beast, its most recent animated feature, has racked up 101.6 million hours viewed in its first two weeks, which translates to about 53 million household views…
FOUR STORIES WE'RE TALKING ABOUT
The Dead Cat Bounce
News and notes on the Elon suit and recession anticipation.
WILLIAM D. COHAN

The Tao of Ari's Abs
Notes on the famous yacht-hosing photo, Apple vs. Amazon, and the Chris Licht narrative shift.
DYLAN BYERS

DeSantis's Aches
A conversation encircling the G.O.P.'s would-be Obama, post-Gillibrand New York, and more.
TARA PALMERI & TEDDY SCHLEIFER

Bubble World
A revelatory chat with D.C.'s preeminent bard, Mark Leibovitch, about his new book.
JULIA IOFFE
You received this message because you signed up to receive emails from Puck

Was this email forwarded to you?

Sign up for Puck here

Interested in exploring our newsletter offerings?

Manage your preferences

Puck is published by Heat Media LLC

227 W 17th St

New York, NY 10011

For support, just reply to this e-mail

For brand partnerships, email ads@puck.news