Welcome back to another summer Sunday at What I'm Hearing.
I often get messages on LinkedIn, a platform I mostly ignore, but no longer! I'll post articles and podcasts as often as I remember, and you can message me there if you don't like email/text or Twitter. Click here to follow me.
Also, I've had a few requests lately to speak/moderate at corporate functions this fall. I like doing that stuff, you just need to reserve me in advance so I can manage my calendar. Have your people get in touch with my people (fritz@puck.news) to book it.
Discussed in this issue: John Malone, Amandla Stenberg, Lindsay Shookus, Mooky Greidinger, Jeff Goldstein, Adam Aron, Brian Stelter, and a "moronic Polish bonkfest."
But first…
Who Won the Week: Kevin Warren
The Big 10 commissioner, months after adding the L.A. market with USC and UCLA, struck a seven year, $7.5 billion TV deal for football—the richest ever for a college conference—carving up games between NBC, CBS and Fox, just like the NFL does. Your move, SEC.

Runner up: Crunchyroll—A year after Sony acquired the anime studio for $1.2 billion, it pulled off a social media-driven $20 million opening for Dragon Ball Super: Super Hero. Let's briefly list the 2022 movies that opened to less than Dragon Ball Super: Michael Bay's Ambulance; Disney's Death on the Nile; Sony's adaptation of Where the Crawdads Sing; the Downton Abbey sequel….

You get it. All of those movies required far more traditional TV advertising to open. It's almost as if galvanizing highly engaged and very social audiences is a strategy for smaller movies that want to test their luck in theaters.

Which leads us to…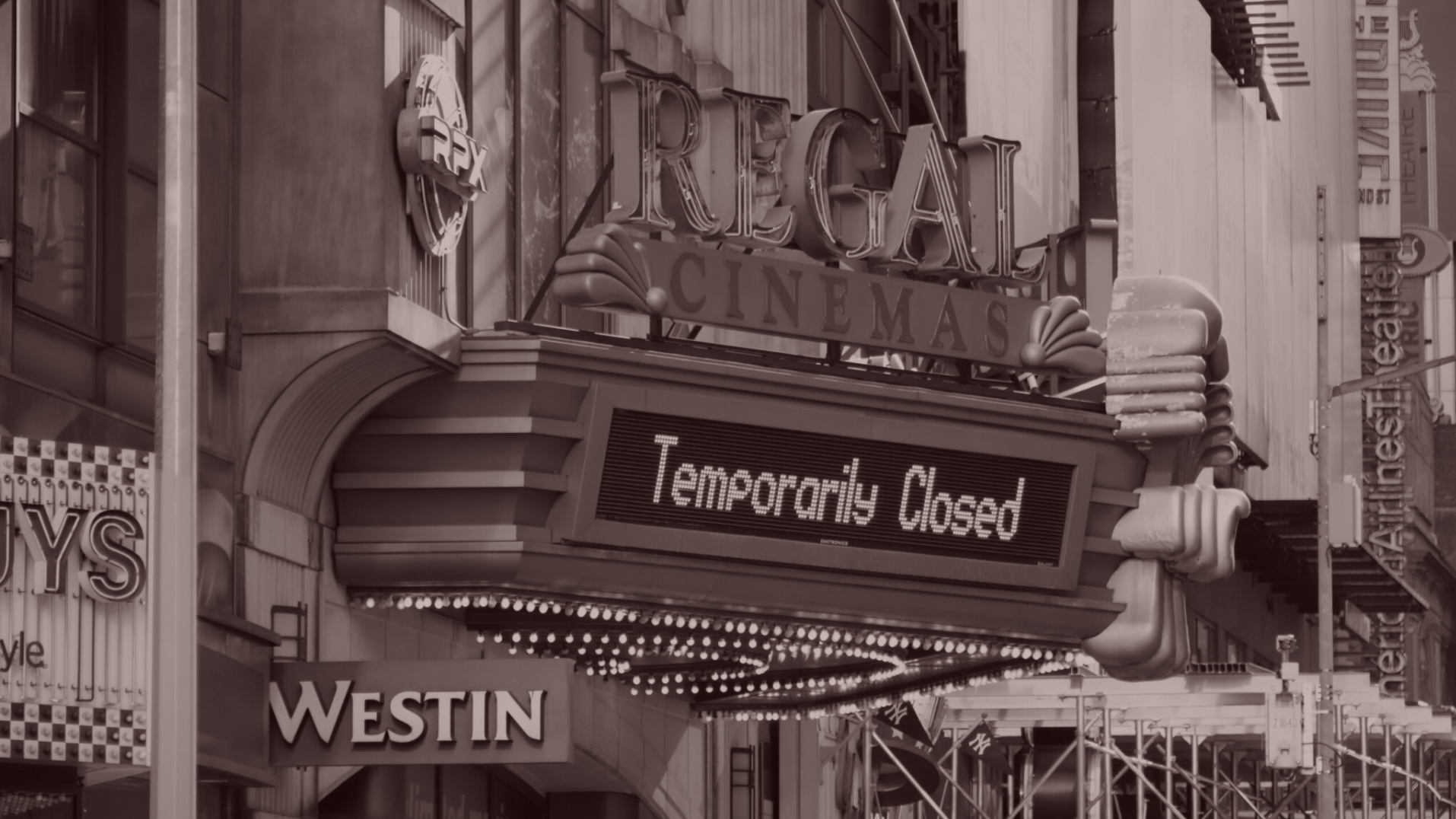 Cinemapocalypse Now
After an awful August, this year's box office will likely finish at about $7 billion—up from last year, but about a third less than in 2019. A third. For movie theaters, the only solution is full-scale reinvention, meme-stock nonsense, or, as is increasingly common, Chapter 11.
Let's chart the current state of the movie theater business in two headlines, just a few days apart, both from The Wall Street Journal. Last Sunday: "Movie Theaters Plot Revival as Americans Show Up for Blockbusters." And then on Friday: "Regal Owner Cineworld Nears Bankruptcy as Theater Comeback Lags."

Got that? The Covid recovery is going great—so great that the world's second largest theater chain is about to go bankrupt. That schizophrenia extends to the studios, too. "There's no question that we're coming back," enthused Jeff Goldstein, the Warner Bros. distribution chief, in that first Journal piece, echoing what you will hear when you have lunch with any film executive. But that was followed closely by a more revealing quote, also from Goldstein: "What the audience is clearly telling us is they love the big-screen experience, but not for every movie."

Right. At this point, that fact is pretty clear—though many in Hollywood are in denial about its significant repercussions. Big or big-feeling movies that are well-marketed can work in theaters, but nothing else will—except when they are targeted and they do work, like Everything Everywhere All at Once, or, to a lesser extent, Elvis and Where the Crawdads Sing. Understand?
ADVERTISEMENT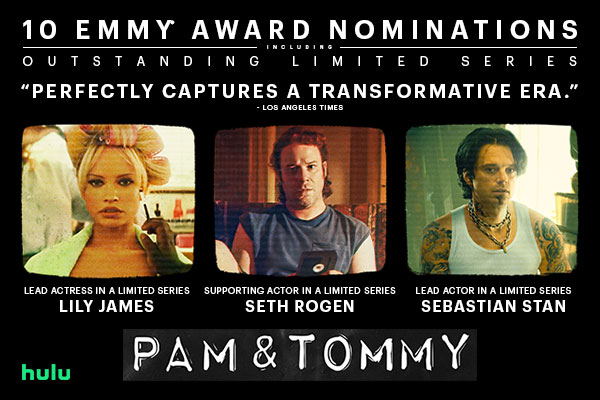 So even as megahits like Top Gun: Maverick dominate headlines and executives like Warner Bros. Discovery C.E.O. David Zaslav tout theatrical as a driver of both short-term revenue and longer-term windowing, fewer projects are taking the theatrical-first route. That's lowering overall box office—the stat that hurts the theaters, not necessarily the individual studios—and creating movie deserts like the current period, which should last until mid-October, around the release of Halloween Ends and Black Adam. Between now and then, we may endure more than two months without a film generating a $25 million opening weekend. When was the last time that happened pre-pandemic? According to David Herrin of The Quorum, it was fall 2007, exactly 15 years ago.

I'll wager it won't be another 15 years before it happens again. Care to take that bet? Maybe Zaslav's worldview will lead other studios to more theatrical exclusives. But in this era of uncertainty, the studios in the aggregate will more likely swing less often. And they will more likely experiment with hybrid and streaming-only releases for films that aren't sure-thing hits. Problem is, that strategy might just take down the entire theater business. Cineworld C.E.O. Mooky Greidinger blamed its teetering financials on the limited film slate, and specifically the lack of blockbusters until November, when Black Panther: Wakanda Forever and then Avatar 2 will likely put up Top Gun numbers. Put simply, Greidinger's company could not longer wait that long, and its more than $5 billion in debt was crushing, so he hired Kirkland & Ellis and AlixPartners to explore bankruptcy.

This year's box office will likely finish at about $7 billion—up big-time from last year, but about a third less than in 2019. A third. Next year will be better, but who knows by how much? It's all about the movies. The studio pipeline is still less robust. Amazon hasn't figured out whether it will pump MGM movies through theaters (though it has signaled it wants to release ten or so theatrical exclusives a year, which would be music to the ears of the National Association of Theatre Owners). And current hits like Prey (Hulu) and The Gray Man (Netflix) will continue to go directly to streaming. Prey debuted on Hulu in part to avoid Fox's HBO output deal, but I've talked to a couple Disney execs who say it is driving meaningful Hulu sign-ups, which is still the holy grail for entertainment companies. With a $65 million budget, Prey is exactly the kind of movie that Zaslav says there's "not an economic case for" on streaming. Disney would likely disagree, though I'm betting that Prey would have done fine if released in theaters this month.
If McDonalds lost a third of its revenue, you'd see a lot fewer McDonalds. So that's what the future looks like for these theater companies, which are not sustainable at their current size. Bankruptcy has already been the only option for Alamo Drafthouse, Pacific Theaters (Arclight), and Vue in the U.K. Stocks of the other chains—Cinemark, Cineplex, etc.—are all way, way down. And AMC Theaters, the world's largest chain, is being kept out of trouble thanks only to the financial shenanigans of its C.E.O., my buddy Adam Aron, who has leaned into its retail "Ape" investors with increasingly stunty short-term solutions. He invested in a gold mining company; he's launching a home popcorn label; and starting tomorrow, AMC shareholders will receive a dividend that trades on its own (under the APE moniker, of course), which Aron claims will not dilute shares but many wonder how that is possible. In its cover story profile of Aron this week, Bloomberg Businessweek called him the "Meme Stock Megastar" and described what that company has become: "a merchant bank that helps small companies do meme-driven at-the-market offerings and takes equity for its fee." Is that the future of the movie theater business? It can't be, right?

The U.S. is almost certainly overscreened. Despite the growth of streaming, domestically, the number of movie screens has fallen only slightly since 2019, to 40,700 today, the National Association of Theatre Owners told Bloomberg. But that's been a function of government aid, which is largely coming to an end. These theaters need to justify themselves now, and many can't. Bankruptcy will allow Cineworld, for instance, to escape some onerous leases. "I would think theaters which are unprofitable or have limited profitability will be shuttered or maybe sold for a few bucks," Eric Handler, an analyst at MKM Partners, told me this weekend. "A lot will depend on what the creditors who will take control of Cineworld want to do with the assets."

Sadly, that's the right outcome. The theater business is not "back." It will not be back next year, or the year after that. A 30 percent decline—or even a 10 or 20 percent decline, long term—would be catastrophic to these companies, which must reinvent as smaller and more targeted. People in Hollywood just need to be honest about that fact.

More: On my podcast, I discussed Adam Aron and AMC's latest meme strategies with Bloomberg's Felix Gillette. Listen here.
"Mr. Malone said that he had 'nothing to do with' the cancellation of Mr. Stelter's show. Mr. Malone said he wants "the 'news' portion of CNN to be more centrist, but I am not in control or directly involved."—The Times, quoting John Malone, the powerful Warner Bros. Discovery board member, on the firing of media reporter and Fox News critic Brian Stelter.

Runner up: "Me serving up green beans to viewers who had been spoon-fed ice cream sundaes for years came as a terrible shock to their systems." —Chris Stirewalt, the former Fox News election forecaster, writing in his new book about being let go after Fox called Arizona for Joe Biden, enraging viewers.

Second runner up: "Maybe if you had gotten your eyes off my tits you would've watched the movie!"—Amandla Stenberg, the Bodies Bodies Bodies actress, in an Instagram DM to Times critic Lena Wilson, who had described the film as a "95 minute advertisement for cleavage," and who posted Stenberg's message on TikTok.

A little more on Stelter…
How far will CNN's ideological purge go? That's the question now that Brian Stelter is out and the network's new head Chris Licht has promised "there will be more changes and you might not understand it or like it all." Jim Acosta? Daniel Dale? Don Lemon? All have antagonized Fox, as has Oliver Darcy, Stelter's protégé, who CNN said is taking over the fantastic Reliable Sources newsletter. Only Licht knows, although a CNN source says Jeffrey Toobin is the first of many paid contributors whose contracts will not be renewed. (Toobin discovered this fact and just decided not to come back from a vacation.)

Those who watched Stelter's final Reliable show this morning got an ample taste of why he was fired: "It is not partisan to stand up for decency and democracy and dialogue. It's not partisan to stand up to demagogues. It's required—it's patriotic," Stelter said, and he might as well have been addressing John Malone directly. No, Malone likely didn't tell David Zaslav or Chris Licht to fire Stelter, but he didn't have to. Licht sold himself for this job with precisely the strategy of depoliticizing the brand, and that means eliminating prominent voices that allowed Fox to define CNN as anti-Trump. In fact, Licht must be annoyed that the normally reclusive Malone has now commandeered this narrative, doing two Times pieces espousing his view that cable news organizations "have a duty to try and bring the country together a little bit." To Stelter's fans within CNN—and there are many who are super pissed about this—Malone is now the face of his ouster.
ADVERTISEMENT

More Malone: He claims to have predicted AT&T's spin-off of WarnerMedia and the stock dive of the combined Warner Bros. Discovery. And everything's gonna turn out totally fine! [NYT]

All those reports on streaming surpassing cable TV viewership for the first time in July seem to gloss over the fact that July is the worst month for professional sports (no disrespect, MLB). Let's see when that happens in fall or spring—though streaming will win a "regular" month soon. [WSJ]

Lacey Rose reveals the sad decline of Wendy Williams due to health and substance abuse problems, which ultimately led to the end of her talk show. Producers questioned Williams' sobriety before her 10am taping on "at least 25" separate occasions. [THR]

Netflix will spare kids programming and original movies from in-show advertising. Great news for fans of current Netflix Top 10 film The Next 365 Days, the third installment in the soft-core porn franchise that Variety dubbed a "moronic Polish bonkfest." [Bloomberg]
The SNL 'Gatekeeper' Exits Studio 8H
Saturday Night Live is a famously bloated production, especially compared to other late-night and sketch shows—which, given the high-wire act it pulls off 20 weeks a year, seems fine to me. But a restructuring is coming for Season 48, I'm told, and we saw the first shoe drop this week with the exit of Lindsay Shookus, a 20-year veteran and the show's somewhat notorious head of talent.

Lots of cheers in the representation community about this dethroning. Shookus positioned herself as the show's all-powerful "gatekeeper" (as if Lorne doesn't select every host personally), and she could be pretty awful to talent she didn't consider A-list, their reps, and the SNL staff over the years. Shookus was offered a new, less influential role at the show, I'm told, but she will instead leave. She engaged a publicist to manage the news and place flattering trade stories, and that rep declined to comment.
Lots of good responses to my Thursday email revealing how David Zaslav got Warner Bros. to make an odd Robert De Niro movie from an 80-year old director that had been passed on by multiple studios—including Warner Bros. itself. Some examples:

"It's impossible to get Warners to greenlight anything, so I was truly surprised when I saw the Wise Guys news. Now that I know how this greenlight happened, I'm disgusted. Why are we even in this business if it's all cronies and Hamptons friends and filmmakers who haven't been relevant in decades. We won't forget what Zaslav did here." —A producer

"I'm currently in the Hamptons and this piece is all anyone's talking about. Truly an only-in-Hollywood situation." —An agent

"This column's got a bit of an ageist insouciance, Belloni. Nobody gave Robert Altman shit when he was doing movies into his eighties. Nobody gives Willie Nelson shit for making records and touring. Nothing wrong with men in their senior years making a passion project they've had since their middle age years." —Anonymous

"The very old boys network." —A writer

"It does now seem clear that the Woodland purchase agreement obliged [Zaslav] to consummate exactly one [Robert] Evans-era project." —An executive

"Is this the first Warner Bros. movie with a Depends budget?" —Another producer

I also got an interesting suggestion to the question of whether Disney should sell ESPN…

"Meta should make a play for ESPN. They're going to need a foothold somehow with a broad demographic of sticky content consumers for their AR/MR ecosystem. They could afford the linear rights packages if they want, but what they're actually buying is the relationships that eventually secure them AR/MR rights for in-stadium and living room experiences." —An executive

Plus, a couple context-free highlights from recent emails I'm not running…

"Bob Chapek looks eerily similar to Thanos…"

"Like Jeffrey, I also deleted a job from my LinkedIn (I worked at Enron)…"

"I mean, the Hamptons suck, everyone knows the Vineyard is better."

Correction: I misspelled Nick Pileggi's name on Thursday. Apologies.

Have a great week,
Matt

Got a question, comment, complaint, or a good Lindsay Shookus story? Email me at Matt@puck.news or call/text me at 310-804-3198.
FOUR STORIES WE'RE TALKING ABOUT
Neumann's Second Act
Notes on Andreessen's WeWork revisionism, Cohen's meme stock rug pull, and more.
WILLIAM D. COHAN

Stelter, Signing Off
The CNN host and perceived Jeff Zucker mini-me is the latest casualty of the Licht era.
DYLAN BYERS

Chapek's Second Guessing
An erudite back-and-forth on the latest shake-ups to the streaming landscape.
JULIA ALEXANDER & DYLAN BYERS

President Jill Biden
Notes on the latest West Wing drama and Trump's beef with Hannity.
TARA PALMERI
You received this message because you signed up to receive emails from Puck

Was this email forwarded to you?

Sign up for Puck here

Interested in exploring our newsletter offerings?

Manage your preferences

Puck is published by Heat Media LLC

227 W 17th St

New York, NY 10011

For support, just reply to this e-mail

For brand partnerships, email ads@puck.news