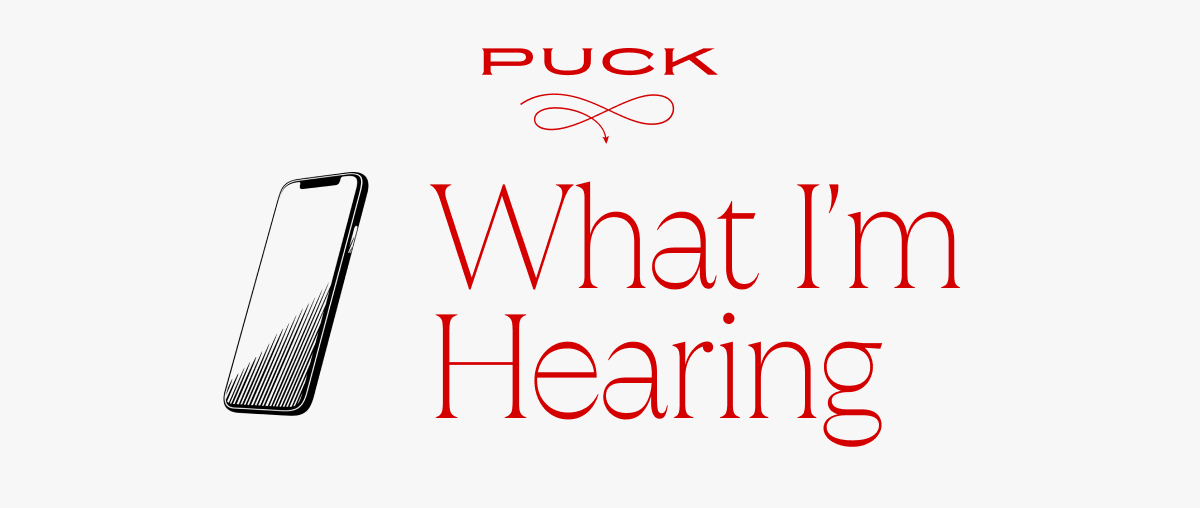 Happy Sunday from What I'm Hearing…, and welcome to all the new readers that joined us in January. If you're not yet a Puck member, click here to fix that issue and enjoy full access to WIH and all the other Puck authors.
Podcast PSA: It was a big four-show week on The Town, including a couple fun episodes at Sundance with dealmaker John Sloss and Sony Classics' Michael Barker. More good stuff this week. Listen and subscribe here!
Discussed in this issue: Andrea Riseborough, Todd Boehly, Lisa Taback, Bela Bajaria, Taylor Swift, Jeff Shell, Daniel Ek, Lauren Sanchez, James "Baby Doll" Dixon, and the return of Charlotte Kirk…
But first…
Who Won the Week: Zach Cregger
The Barbarian filmmaker, who three years ago was a struggling actor, emerged from a bidding war with $10 million, plus Warner Bros.' most favorable back-end definition, for Weapons—a follow-up for New Line and only his second film as a solo director.

Runner up: Chloe Domont, the TV director whose first feature, Fair Play, scored a $20 million (or so) Netflix deal at Sundance. Of course, Domont is now talking about a theatrical component, telling IndieWire she's "working on that element." Good luck.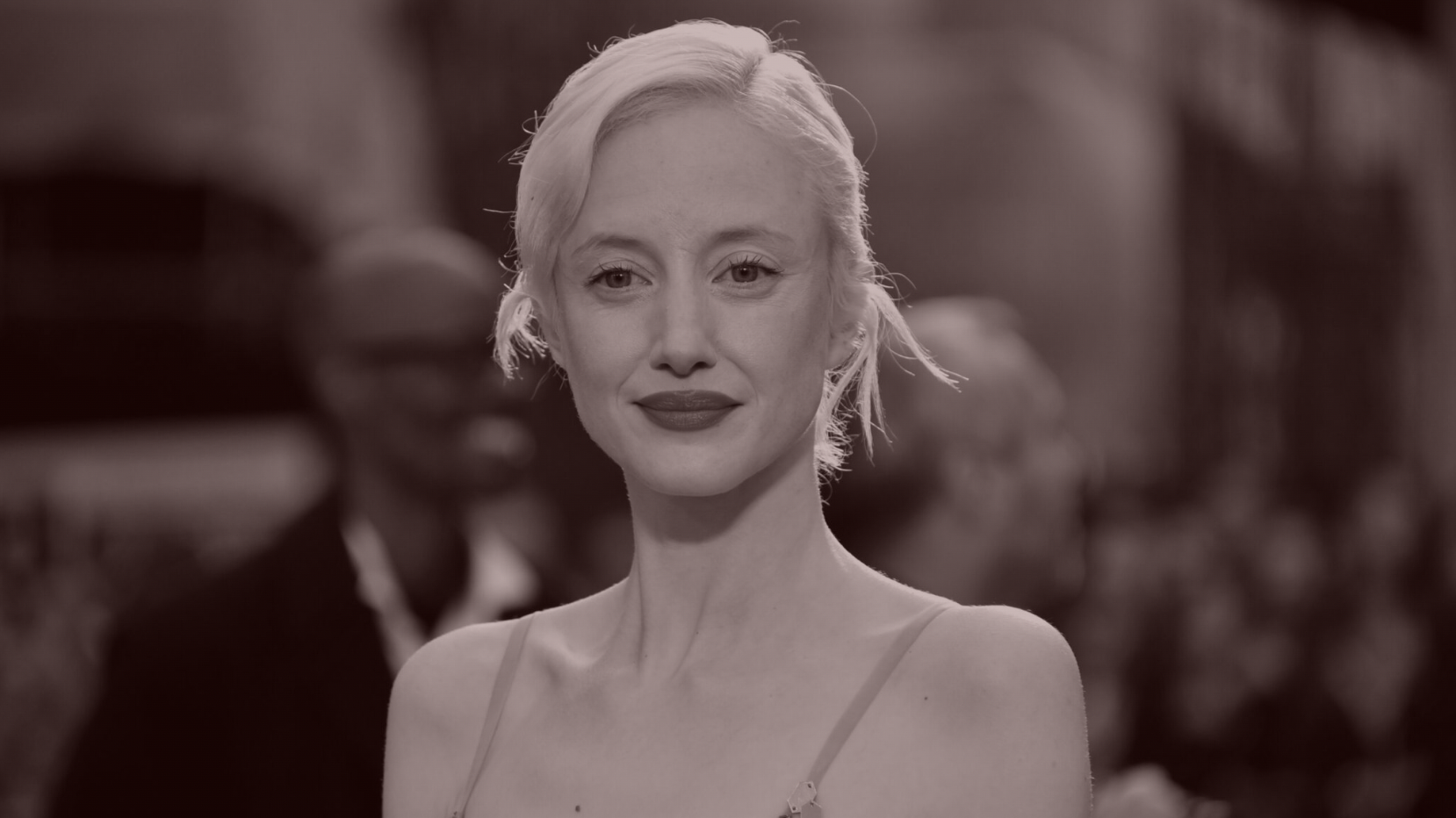 Will the Academy Address Riseborough-gate?
Disqualifying the 'To Leslie' actress would invite more scrutiny on all Oscar campaigns, something the board of governors definitely doesn't want. But that doesn't mean the rules won't need to change.
An actor called me yesterday, and he was a little pissed. What's the big f-ing deal?, he asked. Seriously! I don't know this woman from Adam, but what did she actually do that was so wrong?

This guy (he didn't want his name mentioned, but he agreed I could discuss our conversation) has been an Academy member for years and always votes. And, as we know, said voting often occurs after intense campaigning by studios and streamers, including invites to hosted screenings and pleas to watch the movies—just like the ones that turned the push for the British actress Andrea Riseborough and her tiny film, To Leslie, into the subject of an Academy investigation regarding possible rules violations, as I first reported in Thursday's What I'm Hearing.

This stuff has gone on forever, the actor continued, and I agreed. He'd seen some of the lobbying for Riseborough, especially the social media activity. He ended up not even watching the film—too much to see, he said, and it didn't look like his cup of tea—but he was neither surprised nor offended when Riseborough's name was included with the best actress nominees on Tuesday. Who cares?

I think my new buddy's experience is probably pretty typical of others in the actors branch. He's definitely not alone in thinking that the Academy— preoccupied by race and inclusion in the aftermath of the #OscarsSoWhite scandals—probably wouldn't be investigating the situation if Riseborough hadn't "pushed out" Black frontrunners Viola Davis (The Woman King) and Danielle Deadwyler (Till), even though we have no idea about the identity of the No. 6 vote-getter. Still, Whoopi Goldberg, who is a producer of Till, is an influential voice on the board of governors, representing the actors branch. I can only imagine that she's pissed that her movie was snubbed.

Where the actor and I differed, however, was on the point about whether the actual Academy guidelines should matter. I kinda think they should. People may consider this stuff silly—to outsiders, it definitely is. And it may seem weird that multi-million-dollar campaigns by the major conglomerates are OK, but aggressive emails and calls by individuals somehow aren't. But there are rules governing campaigns, and they exist for a reason. If you think Oscar season is unseemly now, it would quickly devolve into Purge-style lawlessness, with harassment and outright graft, if the detailed guidelines didn't exist. The Oscars is a business, a nearly $100 million a year television licensing business for the Academy, and ABC pays those fees based partly on the legitimacy of the awards. That's fragile—just look at what's happening with the Golden Globes—so at least the continued perception of integrity matters. The rules are confusing, hamfisted and incomplete, but at least they provide a mechanism to maintain integrity.

As I discussed on Thursday, it's pretty clear that To Leslie filmmaker Michael Morris, his wife, the actress Mary McCormack, manager Jason Weinberg, and others either broke or stretched beyond credulity those rules about harassing—sorry, lobbying—members via email and calls. And if actress Frances Fisher was in any way involved in the campaign, she definitely shouldn't have been telling people to vote for Riseborough because Davis, Deadwyler and the other contenders were "a lock."

I won't get too into the nuances here, but the Academy rules actually discuss emails. "Film companies may not send a member more than one email and one hardcopy mailing per Monday through Sunday seven-day period for each film the company represents," the rules read. And there's an Academy-managed e-blast system you're supposed to use. That applies to those working with campaigns, and it's specifically intended to prevent the kind of relentless contacts that many received from McCormack and others. The Riseborough campaign has been described as "grassroots" and "organic," but let's be honest: McCormack knew her husband would benefit professionally from Riseborough's nomination, so she went nuts.

I texted with two reps for actors who posted on social media, and they said the clients were contacted over and over again, with pleas to watch the movie, attend a screening, host a screening, post on social, etc. One said they were invited to McCormack and Morris's home several times for events/screenings, even though they've never met. That happens during Oscar season, but these contacts were relentless, and outside the Academy's official middleman service. That actor feels a bit embarrassed now, according to the rep, even though they did like Riseborough's performance and felt justified in voting for her; they just feel manipulated.

Think about it: If Lisa Taback at Netflix, or one of the other big studio awards campaigners, were thwarting the specific correspondence rules, there would be outrage in that community. They don't do it because they are sensitive (meaning afraid of) the rules, and they know the history. I mentioned on Thursday that songwriter Bruce Broughton was disqualified back in 2014, and remember in 2010, producer Nick Chartier was banned from the show for emailing members to vote for Hurt Locker and "not a $500 million film"—a reference to Avatar. Even if the letter of the rules aren't violated, the Academy has leeway for situations that simply smell bad. "It should not be assumed that any tactics or activities not specifically addressed by these regulations are acceptable," the rules state.

My position may not be popular. I've noticed the awards media is all lining up behind Riseborough, which isn't too surprising if you know how the Oscar season works. Most outlets that cover the race need access to actors—for the articles, the podcasts, the photo shoots, and the lucrative panels and Q&As that can pay pundits $500 a pop during the season. No shame there, that's just how this ecosystem operates, and I've been a part of it too. But if you read defenses of actors doing things that got non-actors punished, you should at least know there are incentives to take that position.

Weinberg, who began his career as a publicist, is also known for working the press, dangling access in exchange for favorable coverage. He went quiet with me when I started asking about the campaign, but several people I talked to say he's been bragging about the tactics. There may even be emails from him that the Academy will want to look at, though I haven't seen any yet.

I don't think they'll do anything anyway, my actor friend noted. On that front, I kinda agree—at least not in the way of punishment. Disqualifying Riseborough would invite more scrutiny on all Oscar campaigns, something the Academy definitely doesn't want, and the others involved here aren't expecting to go to the Oscars anyway. The Academy's unsigned statement on Friday, ahead of its board of governors meeting on Tuesday, teased that "changes to the guidelines may be needed in a new era of social media and digital communication."

That's what I think will happen. We'll get some new rules on what digital communications are allowed, what's not, how campaigns can post on social media, and then we'll see how it all plays out until the next crafty creative person decides they really, really want an Oscar.
"It's very clear that we picked the right business model given where we are." –Jeff Shell, the NBC Universal C.E.O., revealing that the much-mocked Peacock streamer finally hit 20 million subscribers… while also disclosing that the service is on track to lose $3 billion (!) this year.
So much for the Oscar bump at the box office. Many nominees are already streaming, but the non-Avatar domestic numbers are still depressing:

Everything, Everywhere: 1,000 screens added, $1 million, $71 million total

The Fabelmans: 1,000 screens added, $760,000, $16 million total

Women Talking: 700 screens added, $1 million, $2.3 million total

Tar: 430 screens added, $173,000, $6.1 million total

Banshees of Inisherin: 1,000 screens added, $350,000, $9.8 million total

Elvis: 775 screens added, $152,000, $150 million total [ERC]

A couple observations from Nielsen's 2022 Streaming Report:

— Original TV: Netflix's Wednesday made the overall top 15 minutes-viewed list with only 8 episodes and only about a month of viewing. Maybe the biggest feat of the year.
— Acquired TV: Cocomelon, with 18 episodes available only on Netflix, is second only to NCIS, with 356 episodes available on several platforms. Think about that.
— Film: Marketing works! Disney+ has 10 of the 15 most-streamed movies, most of which are theatrical library titles. And of the other five on Netflix, two are studio hits (Sing 2 and Uncharted) and the other three are Netflix originals that were heavily advertised. [Nielsen]

Joe Adalian offers the bull case on Bela Bajaria taking over all content at Netflix. [Vulture]

Lucas Shaw breaks down the week when Spotify's Daniel Ek realized what your very political cousin figured out after doing 10 shows: podcasting might not be an automatic path to profitability. [Bloomberg]

The Journal flies around L.A. with helicopter pilot/Mrs. Jeff Bezos/ex-Mrs. Patrick Whitesell Lauren Sanchez. [WSJ]

Here's 52 seconds of the cringiest Taylor Swift lyric puns delivered by U.S. Senators at the Ticketmaster hearing that will almost certainly result in no meaningful change to the ticketing/concert promotion industry. [NBC News]

Bonus: I broke down the hearing with Stephanie Ruhle on MSNBC on Tuesday, and, barring breaking news, I'll be on CNBC's Squawk Box tomorrow about 4:45 a.m. Pacific. 😔 [11th Hour]

Any media appearance by James "Baby Doll" Dixon, perhaps the last of the smack-talking, chain-smoking, old-school talent agents, deserves attention. [Bill Simmons Podcast]

She's back! Charlotte Kirk, the actress whose encounters with Kevin Tsujihara and Ron Meyer brought down two studio heads, hit a red carpet this week for The Lair, which weirdly seems to have come out in November. [Twitter]
The Shrinking Value of a Live Television Company
How's this for heartbreak: Right before the Golden Globes, Todd Boehly and Jay Penske, the billionaire media investors who are in business on trade magazines like Variety and Hollywood Reporter, and now on live telecast producer Dick Clark Productions, thought they had Netflix on the hook to take over the Globes. Talks were ongoing, I'm told, but then Netflix co-C.E.O. Ted Sarandos decided not to attend the Jan. 10 show. (Netflix says Ted was sick.) And then, boom, the day after the Globes, Netflix announced it had instead closed a deal for the SAG Awards. Ouch.

Netflix will pay SAG-AFTRA about $7 million a year for the actors-only show, according to multiple sources—far less than the $60 million-plus that NBC was paying DCP for the Globes before the Hollywood Foreign Press Association scandal derailed that long-term deal, and far less than Boehly and Penske had hoped Netflix would pony up for the show. (Reps for Netflix, SAG, and Boehly all declined to comment.)

It's a bummer for Boehly and his Eldridge holding company, whose DCP has cratered in value since early 2017, when he had a deal to sell the unit to China's Wanda Dalian Group for a cool $1 billion. Since the Chinese government kiboshed that deal, linear viewership of legacy awards shows, like the Globes and the American Music Awards, have flatlined; meanwhile, streamers aren't quite sold on whether the awards format is still viable. During that period, Boehly awkwardly merged DCP and MRC, another production company he co-owned, into a venture called Valence Media, and then took it back last year when that didn't work. For DCP employees, it's been a nauseating roller coaster ride. (The usual disclosures: I worked for Boehly when he owned THR outright; I've never worked for Penske, though he's offered me jobs in the past; I generally like both of them personally.)

Now Boehly has created a new joint venture with Penske, dubbed Penske Media Eldridge, to house DCP and the shared publishing assets. It's a 50-50 split, with Penske, who is new to television production, taking operational control of yet another distressed media asset. As part of the deal, he will try to figure out the future of awards shows in streaming, if it exists. I still think someone will pick up the Globes; the numbers weren't terrible this year, and as streamers experiment with live programming to juice their new advertising tiers, there's gotta be some value in a brand-name awards show. NBC, I'm told, is even prepping a Globes bid, despite the turmoil of the past two scandal-plagued years. I'm betting it'll be a lot lower than what it once paid.

For that reason, I hesitate to even suggest a possible valuation of DCP in the private Penske transaction; it's always difficult to figure out what exactly is going on in a Boehly deal, and whatever value Todd and Jay used is probably a fake number, given their other business together. But in this challenged linear environment, and all the uncertainties in streaming, it's almost certain that the DCP assets are worth only a fraction of that $1 billion number, though much more than the $350 million that Guggenheim and others paid for DCP in 2012 when Boehly was there. Meaning that awards shows and New Year's Rockin' Eve hasn't been a bad investment, all things considered, but the Chinese government—and all the other stuff that happened in the TV business and at DCP over these six tumultuous years—probably cost Boehly hundreds of millions of dollars.
LOTS of opinions about l'affaire d'Riseborough. I tried to select a diversity of viewpoints here, but you should know my inbox was in favor of some kind of repercussions for Team 'To Leslie'…
"It was day after day, one email and call after another. Bullying almost! That shouldn't be allowed, plain and simple." –An actress
"I'm not sure those in the Academy understand how this 'investigation' looks to the general public. Studios spending millions on billboards and television commercials campaigning for a film with a mega-budget, that's fine. The wife of the director of an indie film asking fellow actors to spread word of mouth, well, that smacks of cheating and warrants an investigation. Still, the added attention of this brouhaha will most likely ultimately benefit the film, in something akin to the Streisand Effect." –An actor
"Thank you for fairly calling out the double standards of that situation and the alarming possibilities if it is allowed to continue. I'm still stunned that The Woman King didn't receive a single nomination—and I'm usually numb enough that Oscar oversights rarely upset me." –A non-industry reader
"From the outside, it smacks of all those celebs touting Rick Caruso for [Los Angeles] mayor. Sigh." –Another non-industry reader
"Your unnecessary editorial comment on [Till director] Chinonye Chukwu's expression of her experience in Hollywood is a sadly ironic example of the very same white privilege and primacy that you sought to examine. Do the hard work of looking in the mirror and asking yourself why you felt so justified/qualified/compelled to diminish her POV." –An executive
"The most Academy thing ever to happen would be for the board of governors to get spooked by pressure from studio publicists and potential calls of #OscarsSoWhite for the Viola and Danielle snubs that they rescind Andrea's nomination and give it to the 6th place finisher (hoping it's Viola or Danielle), only for it to be another white actress like Jessica Chastain or Olivia Colman? Otherwise, I can't imagine anything substantial comes of this than maybe some revised language about member endorsements during the voting period." –Another executive
"Tens of millions of dollars are wasted on these campaigns, money that could have gone to making more films. And to what end? Every nomination is tainted by the intensity of the campaign effort, with few exceptions. They might as well have purchased it. The awards shows don't even try to award the best films, they award the best awards campaigns." –A filmmaker
"Is Mary [McCormack] available to run campaigns for all my clients?" –An agent
If the new Succession trailer isn't getting you excited for Season 4, I spotted this gem last night in Los Feliz. Nice try, whoever you are, I doubt Shiv (or Sarah Snook) would be caught dead in a Toyota RAV4…
Have a great week,
Matt

Got a question, comment, complaint, or want to start a fake bidding war? Email me at Matt@puck.news or call/text me at 310-804-3198.
FOUR STORIES WE'RE TALKING ABOUT
Ryan & Allbritton
On the cobwebs inside one of the most complicated political relationship in D.C. media.
DYLAN BYERS

Pompeo's Hidden Figures
Notes on S.B.F.'s PAC donations, Kemp's growing ambition, and Pompeo's document drama.
TARA PALMERI

S.B.F. Mama Drama
Chronicling the story behind most remarkable victim of FTX's collapse.
TEDDY SCHLEIFER

Need help? Review our FAQs
page or contact
us for assistance. For brand partnerships, email ads@puck.news.
Puck is published by Heat Media LLC. 227 W 17th St New York, NY 10011.