Welcome back to What I'm Hearing, and happy Netflix With Ads Day to all who are celebrating.
A reminder that if this email was forwarded to you, just click here to become a verified Puck member or kick off a 7-day free trial…
Moonves report fallout?: CBS isn't commenting on the fate of Ian Metrose, the senior V.P. of talent relations and special events, who looks pretty bad in the New York attorney general's report on the cover-up of Les Moonves's personal behavior. Did you read this thing? Moonves, working with L.A.P.D. captain Cory Palka, basically used his corporate communications team as a shield against a sexual assault accuser, while his lead P.R. guy, the late Gil Schwartz, was allowed to dump more than $8 million in CBS stock before the news broke. Metrose reported the accuser to Schwartz, his superior, and Moonves, like a mob boss, then put him in a horrible situation as a conduit with the L.A.P.D. guy to try to squelch it. Ugly stuff.
Netflix and chilly dealmaking: "Not on the ad tier" seems to be the cool kid move for TV series, at least for now. As Netflix launches its cheaper plan today, many shows from outside producers, like Arrested Development and New Girl (from 20th TV), House of Cards (MRC), and Good Girls and The Good Place (NBC) are withholding permission. We'll see if Netflix can get these deals done.
Ye olde Hitler scandal: So now Kanye West (aka Ye) paid off a former employee who claimed he praised Nazis? It reminds me: Why is everyone surprised that TMZ edited out Kanye's Hitler rants from the infamous 2018 office visit? TMZ has long enjoyed an unholy alliance with the Kardashian crew, trading access for favorable coverage. Harvey Levin and Kris Jenner are very tight, so of course he protected Kanye.
Spotted by a tipster: NBA commissioner Adam Silver at Apple's Cupertino headquarters, in case anyone wonders whether Apple will be in on the upcoming NBA TV rights auction.
First a little news for people who wonder if Hollywood is still like high school…
Why Ari Emanuel Banned Amy Pascal
Now that he's the C.E.O. of a publicly traded company, it's been awhile since Ari Emanuel has pulled an Ari Emanuel-ish stunt. But from a good Endeavor source comes word that Ari has forbidden his company from doing business with producer Amy Pascal, and the kibosh is being enforced by the troops at the WME agency. What caused this declaration of war against an in-demand producer and former Sony studio chief?

Well, Pascal is currently finishing up Challengers, an MGM love-triangle dramedy set in the world of pro tennis, starring Zendaya, Josh O'Connor and Mike Faist. The director is Luca Guadagnino, the Italian auteur behind Call Me By Your Name and the current Bones and All. During the Challengers shoot earlier this year, Guadagnino apparently expressed some frustration with Mike Simpson and his WME agents. Pascal, instead of calling Simpson or someone else to tip the agency about its disgruntled client, tipped off Bryan Lourd at CAA. Guadanino soon departed WME for CAA. Ouch.

Pretty quickly after the exit, Emanuel found out about the Pascal call, confronted her, and declared the fatwa to his staff. This was a few months ago, and since then, WME agents have diligently avoided Pascal or her projects. (WME and Pascal declined to comment. Disclosure: WME represents Puck.)

Seems silly, of course, but this kind of stuff does happen in the agency world. Remember back in 2013 when UTA publicly declared it wouldn't work with manager Shelley Browning after she pulled some shady stunts with shared clients? And CAA over the years has decreed shadow bans on various companies over perceived wrongs. It's currently waging a silent war, if not a total ban, on Range Media Partners, the Steve Cohen-backed management production firm started by some CAA defectors.

My guess is the Pascal ban ends when she's involved in a hot new project that a WME client really wants to make. And there's at least one sign Ari is already warming to that possibility: According to one source, they've agreed to have lunch.

Now to this week's depressing earnings reports…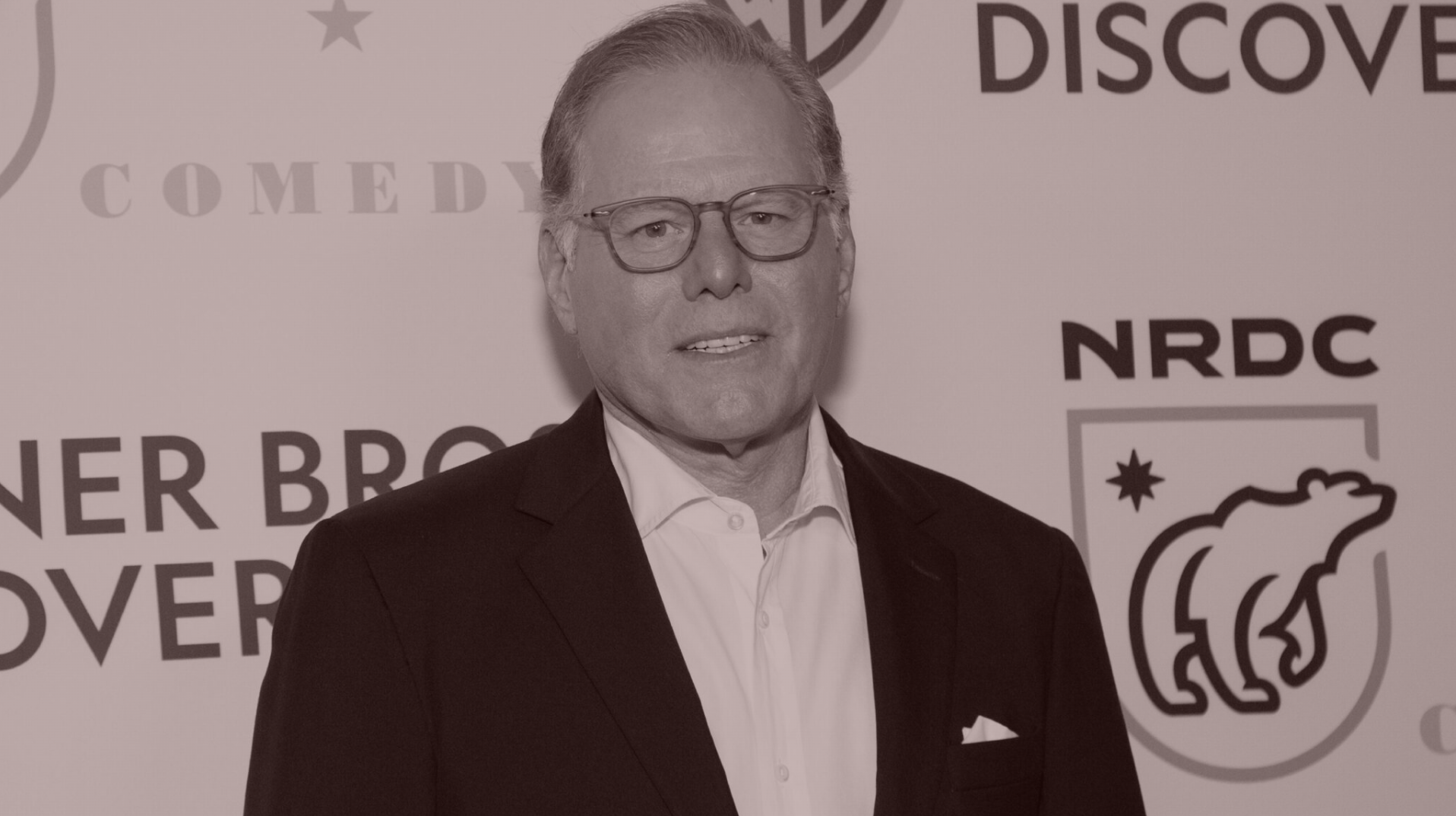 Hollywood's Worsening Catch-22
The plunging value of entertainment companies presents terrible options: limit streaming spending too much and you risk being left behind; go all in and you risk spending yourself out of business. Is there a magical middle ground?
"What the eff do these people want?" I was on the phone yesterday with a friend on the corporate side at Paramount Global in New York, getting his read on the latest shellacking of the stock despite the fact that the company grew its streaming business to 67 million subscribers. It was easy to comprehend his frustration—and the anger that everyone is feeling around Hollywood. To many, the streaming-video clown car that we all feared would drive off a cliff now sees that cliff squarely in the rearview window, and it's getting smaller and smaller.

How bad are things? It's odd because, arguably, the fundamentals of the content business are still pretty strong. This is just a transition period—linear to digital—and the companies that invest enough to cross that bridge without going bankrupt (or getting gobbled up) in the process will thrive on the other side. So let's avoid the temptation to become hysterical about this stuff. But… the market is pretty ugly out there. With Disney's earnings still to come next week, let's check in on the year-to-date stock declines of some of the biggest content players, ranked from kinda depressing to Where's my noose?
A MESSAGE FROM OUR SPONSOR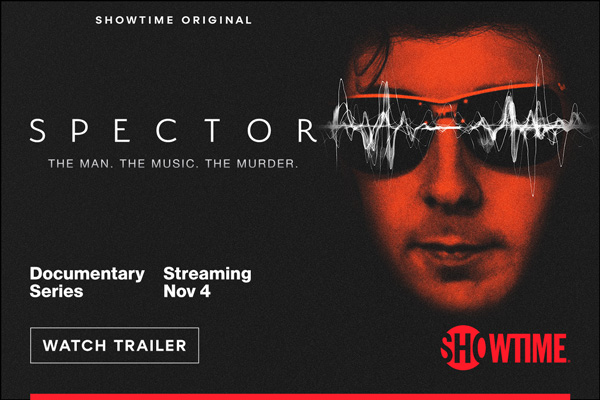 Fox: -20 percent
Disney: -37 percent
Comcast: -40 percent
Paramount: -50 percent
Lionsgate: -51 percent
Netflix: -55 percent
Warner Bros. Discovery: -53 percent (it started trading in April, and it tanked more after-hours this evening)

Yes, the overall market is in the crapper. But it's now been eight months since Wall Street abruptly decided: 1) that the Netflix-driven growth metrics of streaming didn't really matter anymore, or at least that they mattered a lot less than revenue and profit, and average revenue per user; and that 2) the media companies that were spending billions to transform themselves from purveyors of very profitable cable TV into purveyors of less profitable streaming TV found themselves being hit by an ad market that has hammered even the biggest players (like Google and Meta), and a cable business that has been disappearing more rapidly than predicted.

Comcast lost more than 10 percent of its video subscribers in a year and reported a 35 percent drop in ad sales compared to an Olympics-fueled 2021. Warner Bros. Discovery revenue dropped 11 percent compared to the same quarter last year, with linear TV a big culprit. Paramount's TV revenue dropped by 5 percent from the previous quarter. "Truth be told, the industry is in a difficult place," the analyst firm Moffet Nathanson told its clients recently. "Signs of linear disruptions are accelerating, leading to a greater need to pivot to [direct to consumer], while under-investing in original content will likely lead to slower DTC growth."

In retrospect, this was all pretty predictable. But it's an awful catch-22, and the Hollywood companies haven't quite figured out how to respond. So mostly, everyone is just vamping for the media, cutting more costs and praying they can convince the market to change its mind. You heard it from Comcast C.E.O. Brian Roberts: "Despite the challenges that may lie ahead, we are in an enviable strategic and financial position, and our future remains bright." Then the news broke that Roberts was planning massive layoffs at NBCUniversal.

And you heard it from Bob Bakish, the Paramount C.E.O., who told Bloomberg, "The strategy we have is indisputably working" in an interview published days before his earnings reveal caused a 12 percent stock drop in a day. Bakish then promised to tweak that "indisputably working" strategy, saying that "meaningful and sizable" cost cuts are coming, and teasing that Showtime's future will almost certainly become less ambitious under its new leader, Chris McCarthy, if it even has a future. What's the premium cable version of airing Ridiculousness 20 times a day?

And yes, you heard today from Warner Bros. Discovery C.E.O David Zaslav on his rough earnings call, where he preached "profitability" amid a $2.8 billion loss and raised his "synergy" cost-cutting target from $3 billion to $3.5 billion. Zaslav, saddled by that $50 billion-plus in debt, feels like he's ready to do anything to save money, short of putting Bob Evans' house on Airbnb. He downplayed the dozens of series and movies that he's killed so far, saying "we did not get rid of any show that was helping us." This despite the fact that Parrot Analytics, the content "demand" measurement firm, put out a report saying the "removal of about 60 titles from HBO Max as part of the aforementioned cuts had a demonstrable negative impact on the platform's TV demand share." And he talked vaguely about "franchises" and restarting Harry Potter movies, even though this would require the buy-in from J.K. Rowling, who has so far resisted any further on-screen adventures featuring Harry and pals.

After an era where media companies were either all-in on their own streamers or "arms dealers" serving those streamers, Zaslav is betting big on this hybrid approach. And he may be right. "Let's face it," he said. "The strategy to collapse all windows, starve linear [television] and theatrical [box office] and spend money with abandon, while making a fraction in return, all in the service of growing sub numbers, has ultimately proven, in our view, to be deeply flawed." Somewhere, probably in some tech recruiter's office, previous C.E.O Jason Kilar died a little inside. But Zaslav is kidding if he thinks he knows what the right mix of HBO Max investment and outside arms sales might be. He's just gotta get across that bridge, by any means necessary.
It's easy to brush off the Wall Street stuff as separate and distinct from the content creation machine, but it's pretty clear from my conversations with agents, producers and executives lately that the brakes have been applied to film and TV production and overall spending. Hollywood is a 16-wheeler, so the slowdown doesn't happen overnight, but it is happening. "The grand experiment of creating something at any cost is over," Zaslav proclaimed today, and Universal's Pearlena Igbokwe, who runs the company's TV studios group, said earlier this year that the "golden handcuffs" of massive overall deals are subsiding in TV: "I don't know if the arms race that we were in for the last five years is still in effect." For instance, I'm betting Universal wouldn't do the $200 million Seth MacFarlane overall deal it signed in 2020. There's no way the current Warner Bros. would re-up J.J. Abrams on the terms he got in 2019. All over town, studios and streamers are having tough conversations about how they spend their money. "I don't think the agents are very happy at all," Igbokwe added.

No kidding. Scripted content is all but disappearing from linear TV. NBCUniversal's Jeff Shell is openly talking about ditching the 10 p.m. hour of NBC primetime. The CW's new owner, Nexstar, is expected to slash scripted spending under new leader Brad Schwartz. Many thought Walmart would follow its retail rival Amazon into original film and TV as a lure for its digital operation. Instead, Walmart struck a deal to offer Paramount+—a coup for Bakish, but a bust for the talent agencies that salivated over a potential new deep-pocketed buyer to replace the retreating outlets.

So what should these entertainment companies be doing right now? What's the right mix of spending on streaming growth vs. maximizing profits via selling content to offset the linear decline? That's the real problem: there's kinda no good option. Zaz has his strategy, Paramount and Comcast and Disney and the others have theirs, and they're all different. We'll see what works. Cut back on streaming too much and you risk being left in the exhaust fumes of the better-funded competitors. Go all in and you risk spending yourself out of business.

So, just pull up and sell? "Even if the answer is yes," Moffet Nathanson told clients in a note today about Paramount, "we still have a hard time seeing who a natural partner would be, especially…with an increasingly challenged fundamental hand and very little free cash flow support." Translation: They're kinda effed. So the only choice might be to ride this out, hope that the cable money holds on just long enough for streaming to become a real business, and either celebrate on the other side of the bridge or drown trying to cross it.
See you Sunday,
Matt

Got a question, comment, complaint, or a World Series prediction? Email me at Matt@puck.news or call/text me at 310-804-3198.
FOUR STORIES WE'RE TALKING ABOUT
Biden Doomsday Prepping
The WH spin machine is debating how to message a possible midterm "shellacking."
TARA PALMERI

Licht-22
Fresh reporting on the decidedly dour mood inside CNN's Hudson Yards HQ.
DYLAN BYERS

The McCarthy Party
Peter and Tara discuss the prevailing sense that G.O.P. victories are a fait accompli.
PETER HAMBY & TARA PALMERI

Need help? Review our FAQs page or contact us for assistance. For brand partnerships, email ads@puck.news.
Puck is published by Heat Media LLC. 227 W 17th St New York, NY 10011.