Hello from Brooklyn, and thanks as always for reading What I'm Hearing+, exploring the real stories behind the streaming business headlines. (If this private email was forwarded to you, click here to subscribe.)
Tonight, I dive into those Netflix price cuts in foreign markets and what they foreshadow for its strategy. I also explore what to expect for HBO Max now that David Zaslav has hinted that all the belt-tightening and debt-management will segue to growth.
But first…
Succession's Success Story
After the sad news broke that this will be Succession's final season, I was bombarded with questions about what this means for HBO and HBO Max. After all, while Succession may not be the platform's largest show by audience— the premiere of season three saw 1.2 million viewers across platforms on its debut night while House of the Dragon's premiere saw nearly 10 million viewers —it wins awards, resonates in the media echo chamber, and is indisputably one of its most prominent recent assets. And it's also an interesting performer.

Typically, premium prestige shows have higher levels of off-season "decay"—drops in viewership between seasons—than sitcoms or unscripted content. This makes sense when you think about fundamental human behavior; Friends and Seinfeld are comfort food. On the other hand, people aren't rewatching The Handmaid's Tale over and over. Succession, however, has incredibly low off-season decay—in other words, the show doesn't see huge declines in audience demand and engagement between seasons.

While the show's season-over-season growth rate has slowed from 45 percent between the first and second season to a projected 20 percent between season three and four, according to Parrot Analytics, where I work as director of strategy, off-season decay is actually decreasing. This means that Succession will still contribute meaningfully to HBO Max even without a new season between now and 2026, according to my firm's projections. And it will do so without an additional $90 million or so in production costs per season.

Even more importantly, the Succession audience (50/50 male and female, over-indexing with millennials) is covered by new HBO shows, such as The White Lotus. Ending Succession won't have an overtly negative impact on customer acquisition, either, or on customer churn in the short term. I'm sure that HBO Max chief Casey Bloys would have loved to have 10 more seasons of Succession if the quality remained strong, but the reality is that the show's success story won't end for HBO when the credits roll on the series finale.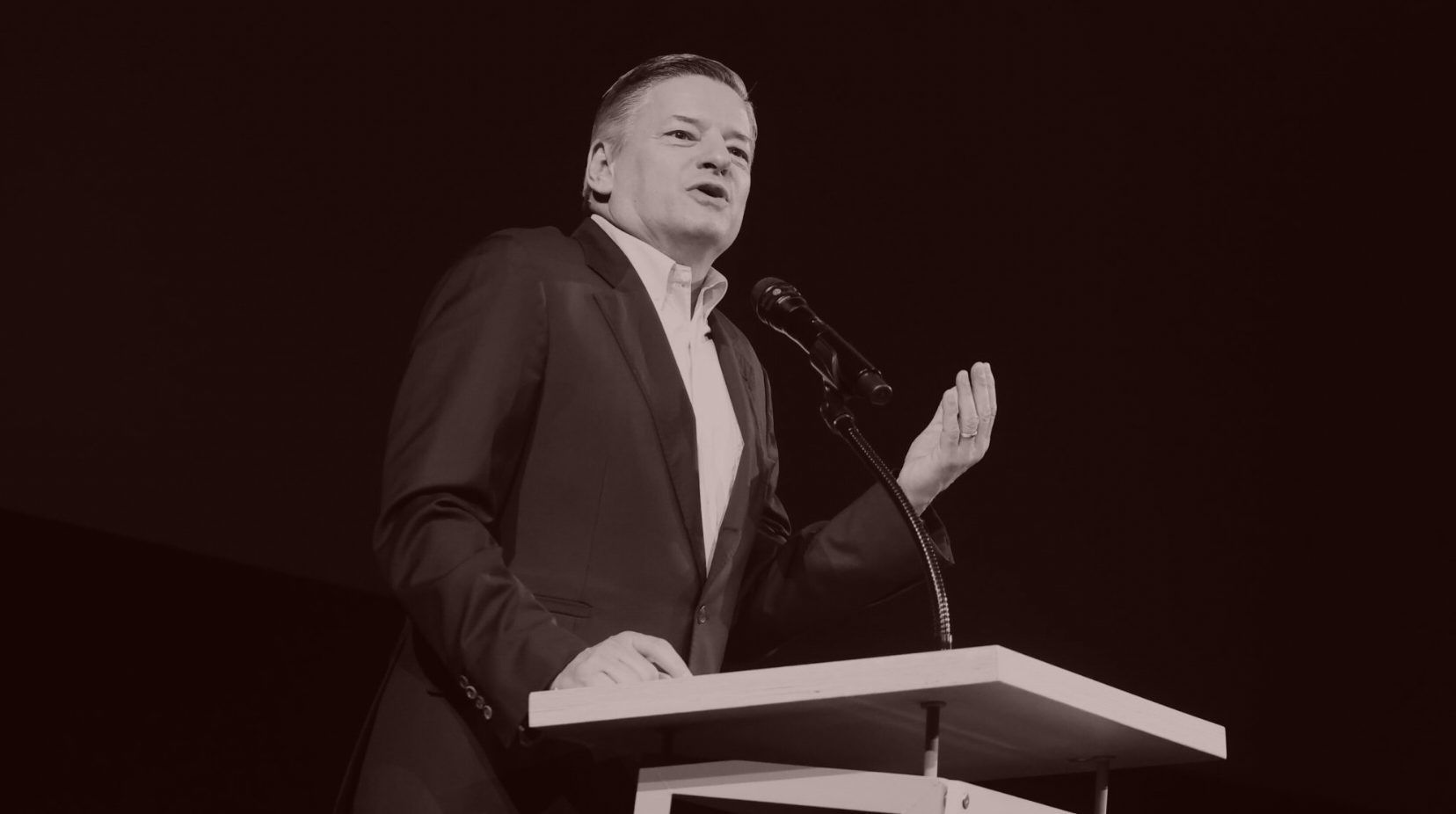 Netflix's Growth Play & Zaz's New Era
A deeper dive into the latest trends in this new front of the streaming wars: Ted Sarandos developing market price elasticity and David Zaslav's pillars of fresh growth.
Recent coverage of Netflix's ongoing financial adventure has focused on its crackdown on password sharing—a generational love language for some 100 million users who currently aren't paying for the service. The old-as-time password-sharing phenomenon has led to revenue leakage, of course, which costs Netflix billions of dollars each year. During the good old days of streaming, Wall Street analysts seemed to believe then-C.E.O. Reed Hastings' bromides that this was all fine and well, and served as some form of discovery marketing. Now the Street wants to discover that missing revenue, and stat.

Most of the leakage is abroad. Of those freeloaders, 30 million are in the U.S., and 70 million are international. Various strategies are emerging to bring these customers into the business. Outside of its new ad tier, Netflix isn't cutting prices in the U.S. and Canada, where the company presumably believes that its value proposition is fully recognized, and the elimination of password sharing will lead to conversion. Top European territories aren't seeing huge slashes, either, probably for the same reason. Last week, however, Netflix also began experimenting with a lighter-touch strategy to soften the blow of the international crackdown, particularly in developing markets: slashing prices and offering meaningful discounts.

The discounting is occurring in the Middle East, parts of Africa, Latin America, and the Asia Pacific region—all markets where Netflix is trying to accelerate growth. Since the average revenue per user (ARPU) in these regions is already pretty low, offering further price reductions won't meaningfully impact overall averages across the business. At the very least, it seems like a worthwhile experiment. With flexible pricing, in particular, Netflix gets to test the power of discounting against password-sharing crackdowns before introducing these strategies in more established markets.
A MESSAGE FROM OUR SPONSOR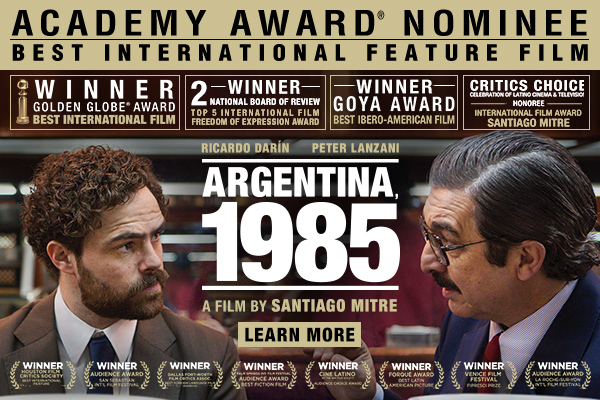 "Hopeful and inspiring.
Even in a ferociously divided country, the pursuit of the truth and facts – can bend the arc of the universe toward justice." — NPR

ARGENTINA, 1985
ARGENTINA, 1985 is inspired by the true story of prosecutors and their legal team of unlikely heroes in their battle to prosecute Argentina's bloodiest military dictatorship. ARGENTINA, 1985 is streaming now on Prime Video.

Watch the Q&A with actor Ricardo Darín and producer Victoria Alonso,
as they discuss the young legal team's triumph, finding humor amidst adversity, and bravely rising to a challenge against unbelievable odds.
The ARPU-Growth Tug of War
This isn't Netflix's first cost-cutting experiment. In 2021, the company lowered subscription prices across most plans, including the mobile-only tier, in India. Back then, engagement increased by 30 percent while revenue increased by 25 percent, according to co-C.E.O. Ted Sarandos. Not surprisingly, the price cuts decreased ARPU in the APAC region overall in the third quarter, but the decline was partially offset by higher prices in territories like Korea and Australia.

The India experiment indicates just how much scaled subscriber businesses resemble a big game of tug of war. Sure, Netflix wants to maintain its ARPU, but it also knows that discounts lure new subscribers. Netflix needs more adoption in India, a billion-person market that it has only begun to tap. Growth is first and foremost; profit can only happen if customers are signing up. So far it's slow-going, although executives say they're optimistic. And discounting has proven to be a useful tactic in bringing users into the funnel. The company, of course, can always raise prices later.

These experiments come at a critical time for Netflix, as its domestic (UCAN) audience hits saturation and all evidence suggests that future growth will be sourced abroad. Global demand for the streamer's content was down 4 percent in the fourth quarter compared to the third, according to Parrot Analytics, where I work. Total global viewing time for Netflix was also down in February compared to the same period in 2022. Meanwhile, in order to land one Wednesday-sized hit per week, as Sarandos famously said on the last earnings call, Netflix needs to ramp up both spending and revenue. On the income side of the equation, Netflix must carefully balance its carrot-and-stick strategy of promotional pricing, a new advertising-supported tier, and cracking down on free-riders. Again, that requires growing the subscriber base fast enough to offset lower ARPU.

It's not just Netflix that is focused on this three-dimensional chess game of spending-and-enforcing-and-discounting. Nearly every player in streaming is experimenting with these variables to identify where the market is moving as consumer habits mature. A decade ago, most households had only one or two streaming services, if they subscribed to any at all. Today, as the streaming economy nears saturation, the question for consumers is which services to keep.
After a hard year, the Warner Bros. Discovery earnings call last week was a moment of redemption for C.E.O. David Zaslav. Yes, total revenue slipped around 10 percent to $11 billion. While the company's HBO Max unit only brought in one million new subscribers at a time when competing platforms like Netflix saw nearly eight million in the same quarter, WBD did boost revenue by $2.45 billion, and stanched its losses to $217 million—less than half the bloodletting that Wall Street had been expecting.

According to Zaslav, this is just the beginning. He kicked off the call by declaring that WBD's retrenchment era is almost over. Now, he said, it's time to build. Zaz, of course, is a master financial engineer, who ably cut hundreds of millions of dollars in a few quarters through layoffs, deplatforming, and deal-slashing, all while paying down billions in debt. But that's easier than building a viable streaming competitor to Netflix or Disney's bundle.

The Zaz strategy seems to coalesce around a simple thesis: leverage HBO's library, pipeline, and brand to entice customers while introducing Discovery content to better retain them. While WBD decided to keep Discovery+ as its own separate app for price-sensitive Guy Fieri lovers and Dr. Pimple Popper addicts, much of the same content will flood HBO Max, too. Finding more passive content that leads to longer session times beyond the initial Warner Bros. films or HBO series that bring people in can help secure stronger advertising revenue and reduce churn.

But there are a few other areas that Warner Bros. Discovery has to figure out in the short term to successfully scale a streaming service while ensuring that losses are minimized: kids content; unscripted; and the in-app experience.
We don't think of Disney+ as a niche platform, but in practice it's a children's entertainment hub with two other key verticals (Marvel and Star Wars) built for global consumption. Most of the investment for the platform is within those pillars, or those age brackets, with far less focus on general entertainment. Disney+ has its own array of issues, but it proves that the mix of family content and core I.P. can create a strong consumer base with little churn. No one's going to cancel their kids' favorite streamer.

Disney, of course, isn't the only streamer that knows this. Thanks to partnerships with Moonbug (Cocomelon) and titles like Sea Beast, Netflix is another home for kids on top of general entertainment for their parents. When Zaslav first started cutting kids content, I wrote that it was unlikely that Warner Bros. Discovery would continue ignoring kids and young adult content. It's part of building a four quadrant service.

In his year of rebuilding, Zaz will need to double down here. Similar to how Netflix once saw its competition as a few key companies and user generated content platforms, like YouTube, Zaz has to find the type of sticky content for kids and young teens that makes families unwilling to cancel the service. HBO is a premium brand, and Discovery+ is King of Unscripted, but without kids content it's impossible to scale at the level that Zaslav and his shareholders expect.

Discovery excels in unscripted, but it's not alone. The unscripted series that social media couldn't stop talking about this weekend was a documentary about the Murdaugh murders on Netflix. (HBO Max released its own limited series on the case, Low Country, months earlier.) Consumption and engagement of unscripted content has soared during phe last few years on Netflix, and at lower costs. The expansion of big true crime scripted series also helped accelerate the rise of unscripted fare. Monster: The Jeffrey Dahmer Story prompted viewership of related documentaries to increase. Netflix is at work on a Squid Game competition show. And so it goes.

Still, there's no streaming series like The Bachelor or America's Got Talent that encourages, facilitates, and demonstrates interactive capabilities that make consumers feel like they're part of the experience. American Idol's success was predicated on its live voting, which created actual stakes in watching and supported appointment television consumption. While unscripted content has seen a boom with streaming audiences over the last half decade, it's hitting a level of oversaturation. People still want it, but to separate themselves from the competition, Warner Bros. Discovery needs to find format innovations, like interactive technology or fan voting, that audiences value and utilize.

Along those lines, since content is saturated, and streaming use is increasing as cord cutting continues, hegemons need to find new ways to incentivize customers to spend more time with their specific service. One way to encourage engagement is by creating stronger social tools that allow viewers to identify, showcase, and share what they're watching. Spotify lets people see what their friends are listening to—why not HBO Max? Creating easy-to-make GIF or video functions that can be used on Twitter, Tumblr, and TikTok can help establish earned media pathways. Having fantastic TV series and films is still vital, but finding stronger ways to make customers feel like it's their app beyond the content they love is key to expanding.

There are many other challenges that WBD and others must face, including password sharing. Content may be king but everyone has content. Streaming is accessible, and it's harder to differentiate offerings the way that TV series and films used to a few years ago. Wall Street might think that Zaslav has the hard part figured out, but Hollywood and Silicon Valley know that his attempt to create a real viable streamer begins now.
FOUR STORIES WE'RE TALKING ABOUT
Hollywood '23 Mailbag
Costner's 'Yellowstone' salary? Writers' strike conspiracies? Read on for more.
MATTHEW BELLONI

Need help? Review our FAQs
page or contact
us for assistance. For brand partnerships, email ads@puck.news.
Puck is published by Heat Media LLC. 227 W 17th St New York, NY 10011.