Happy Monday, I'm Eriq Gardner.
Welcome back to The Rainmaker! I've returned from a short Miami vacation where I ran up and down the South Beach boardwalk, drank a few delicious mojitos, and watched a lot of the World Cup. I tried my best to stay away from anything that looked like work and trust me, it wasn't easy. I drove past the FTX Arena a few times.
Of course, that also meant upon return, I had a lot to look at. In today's email, I've got updates on Scott Rudin suing Aaron Sorkin, plus James Dolan, Leon Black, the Saudis, and finally, mozzarella sticks. And stick around, below the fold, for one of the most provocative legal questions I've encountered in a long time: Can licensing contracts lock you into social media slavery?
Legendary film and television writer Aaron Sorkin is an involuntary co-defendant in a new lawsuit from Scott Rudin's Atticus Limited, the production company behind the stage version of To Kill a Mockingbird, which Sorkin wrote. The acclaimed Broadway play shut down in 2020 amid the Covid pandemic, and then struggled to get back into production following Rudin's #MeToo-adjacent reckoning, which made him semi-toxic for many in the entertainment world. Meanwhile, the Harper Lee estate suffered an arbitration loss to the Dramatic Publishing Company over the theatrical rights, putting the whole shebang in doubt.

On Nov. 30, Rudin sued to confirm his right to take the Sorkin adaptation on tour. But one potential bump on the road ahead: Apparently, Sorkin reserved the copyright to his adaptation for himself and didn't want to be Rudin's co-plaintiff. So Sorkin, who loves nothing more than a good legal drama (A Few Good Men, Social Network, etc.), is instead an "involuntary party/nominal defendant." Atticus's complaint alleges that Sorkin has a contractual obligation to "use best efforts to exploit" his work, which obviously in Rudin's estimation includes participating in the litigation and clearing rights. In short, Sorkin is being bullied into showing up.

Leon Black, now fighting multiple lawsuits alleging sexual abuse, won't be losing his lawyers after all. The embattled Apollo Global co-founder is represented by Perry Guha, which recently hired former Manhattan Assistant D.A. Joan Illuzzi-Orbon. That led to a disqualification motion from one of Black's accusers, as Illuzzi-Orbon was privy to confidential information as part of her former office's investigation into Black. But the firm successfully convinced a New York judge that Illuzzi-Orbon is being "completely screened from any contact whatsoever in this matter."

Black may need as much legal assistance as he can get: A new lawsuit, filed last week and taking advantage of a new law that gives victims in New York another shot to sue over long-ago sexual misconduct, alleges that in 2002, he raped a woman in Jeffrey Epstein's mansion. (Susan Estrich, an attorney for Black, said in a statement that the latest claims "are categorically false and part of a scheme to extort money from Mr. Black by threatening to destroy his reputation.")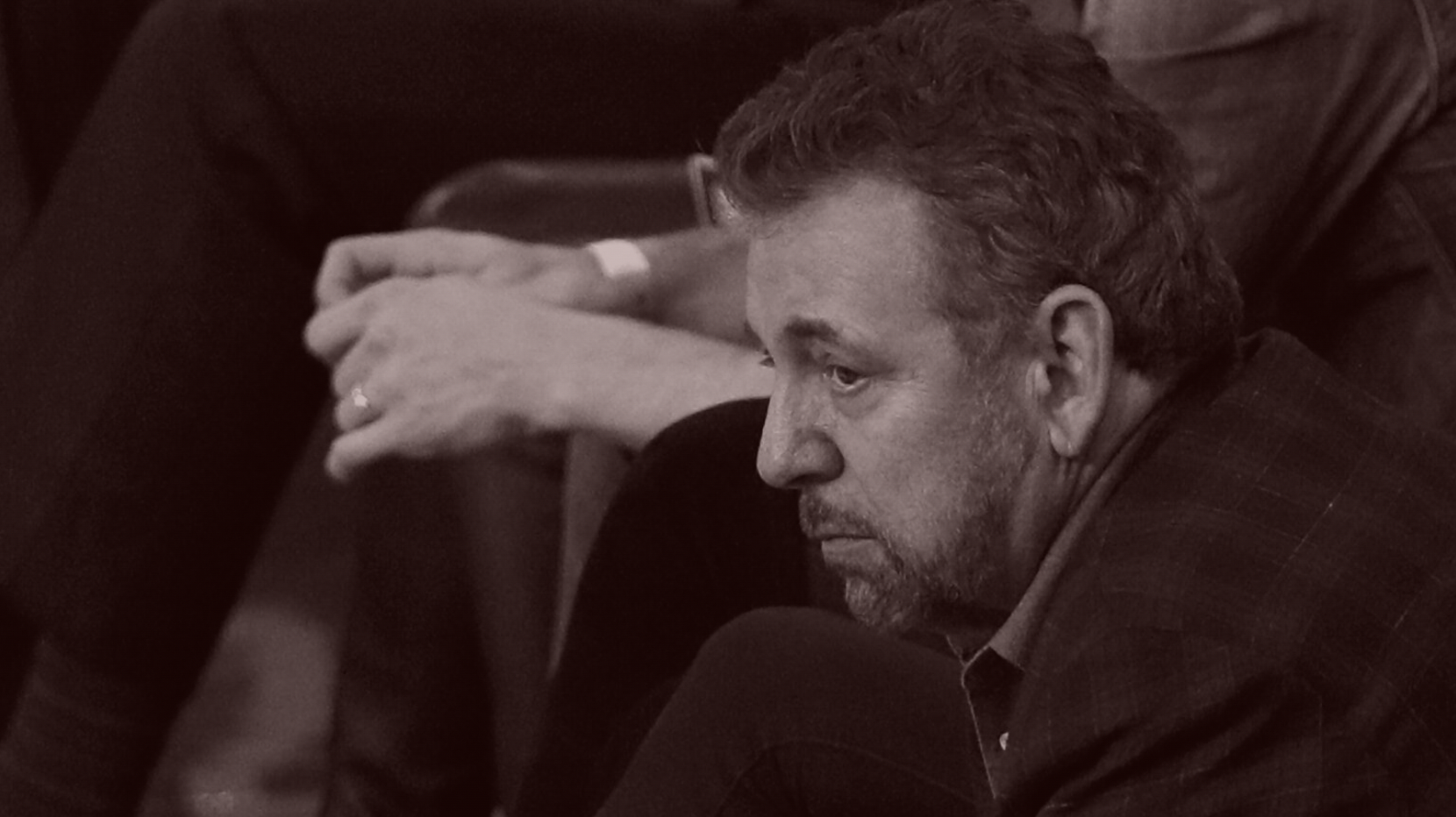 The People vs. James Dolan
The Knicks and Rangers owner has long been considered one of the worst, and least effective, owners in sports. Does he care? Now he's added technology at MSG to facially identify lawyers suing his company.
The tyrannically thin-skinned
James Dolan
, the Cablevision heir whose family has owned the Knicks and Rangers for two generations, is arguably the worst team owner in all of sports. It's not just that he oversees perpetually losing seasons as the C.E.O. of Madison Square Garden Sports and Madison Square Garden Entertainment, although those have been absolutely miserable to endure. It's how Dolan has handled personal affairs, like keeping
The Daily News
from press conferences because he didn't like the way the paper covered a female executive's lawsuit alleging a hostile workplace, or how he threw Knicks legend
Charles Oakley
out of the Garden over a grudge.
Still, nothing quite prepared me for reading the sworn affidavit filed on Nov. 2 by Barbara Hart, an attorney at Grant & Eisenhofer. The international firm is providing counsel for the City of Boca Raton Police and Firefighters' Retirement System, which is currently involved in a lawsuit in Delaware alleging that MSG overpaid for the MSG cable network, and that the Dolan family received unique benefits from the acquisition to the detriment of other stockholders.
Hart said that she attempted to attend a concert at the Garden on Oct. 22, unaware that MSG had instituted a policy banning lawyers at firms currently suing the company. "While at MSG, I was identified as a banned G&E attorney via facial recognition software," she stated in her affidavit. "MSG employees stopped me and asked for my ID. After I refused to give it to them, they correctly identified me as Barbara Hart."
Facial recognition software to stop plaintiff lawyers from enjoying live music? What's next, keeping a movie critic out of theaters after a bad review? And then what? Will law firms add language to their website's terms of use to stop anyone from scraping attorney photos? Might the bar association retaliate by not allowing lawyers to represent Dolan?
A MESSAGE FROM OUR SPONSOR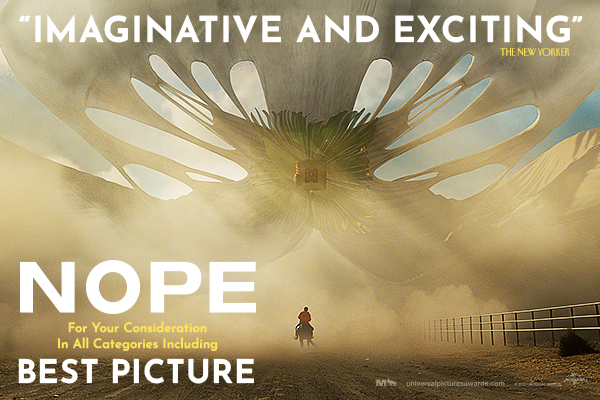 Written and directed by Academy Award winner Jordan Peele, Nope is an expansive pop epic of uncanny science fiction and complex social thriller that unpacks the seeds of violence, risk and opportunism that are inseparable from the romanticized history of the American West…and from show business itself. Indiewire has named Nope one of the 10 best films of 2022. ABC News calls it "a spellbinder that keeps pushing boundaries." And The New Yorker says Nope is "one of the great movies about moviemaking." For your consideration in all categories including Best Picture of the Year. Nope is now available to stream on Peacock.
At a Nov. 7 hearing, Delaware Chancellor
Kathaleen McCormick
—yes, the same judge who oversaw the
Elon
-Twitter litigation—called MSG's policy of banning adverse lawyers the "stupidest thing I've ever read." The policy has now triggered a separate case up in New York that is moving swiftly and has the potential of shaping our dystopian future.
Larry Hutcher and dozens of other attorneys demanded an injunction on grounds that MSG may not revoke tickets without a compelling reason. While MSG defends its policy of forbidding suing lawyers from accessing its grounds as necessary to ensure there is no "disclosure outside proper litigation discovery channels," the plaintiffs allege this is "absurd" and "nothing more than a flimsy unsupportable pretext to justify the infantile behavior of MSG's principals."
On Nov. 14, New York Supreme Court judge Lyle Frank ruled that MSG (and the venues it operates, including Radio City Music Hall and the Beacon Theater) may not deny entry to those lawyers presenting valid tickets, but also that MSG was indeed free to refuse to sell tickets to them in the future, plus revoke tickets up until the moment of being presented at the gate. A few days later, the judge then clarified that MSG could revoke tickets but not blanket revoke them.
That complication unsettled MSG, which then made an emergency appeal, stating in court papers that Hutcher had a law firm colleague buy a WizKid ticket. "Mr. Hutcher clearly orchestrated these events to test the Court's Order," stated King & Spalding partner Randy Mastro, adding that Frank's attempt at a middle ground was "wholly unworkable, unreasonable, and in direct violation of MSG's private property rights." (Hutcher is appealing too.)
A New York appeals court quickly modified Frank's ruling so that it only applies to the specific lawyers who sought an injunction, and has set a schedule for more extensive arguments this month.
And now for an equally strange and fascinating sports litigation story…
The PGA, the Saudis, and "Sovereign Immunity"
Earlier this year, in perhaps the most significant earthquake in professional golf in generations, the Saudi Arabia Public Investment Fund (PIF)-backed LIV Golf tour began poaching pros to go head-to-head with the PGA Tour. LIV allegedly offered
Tiger Woods
a billion dollars to switch over. He passed, and so did
Jack Nicklaus
, now in his early 80s. Others, like
Phil Mickelson
and
Bryson DeChambeau
had fewer ethical quandaries about taking Saudi money. Bad blood has existed almost from the jump. Last week, Woods issued a public statement suggesting there could not be a detente until
Greg Norman
, LIV's C.E.O., stepped down.
Thus far, the PGA Tour has prevented LIV players from competing in major tournaments, provoking antitrust claims from LIV. The PGA has returned fire with tortious interference claims against LIV Golf. The case is now at the discovery phase where the PGA is attempting to pry documents loose from PIF and Yasir bin Othman Al-Rumayyan, the Saudi businessman who runs the fund. Interestingly, the Saudis are now holding up sovereign immunity to shield themselves from discovery demands that include depositions.
The subject of immunity for foreign officials has come up a lot of late. A few months ago, the Supreme Court asked the Biden administration to weigh in on whether to confer immunity to the NSO Group, a controversial Israeli outfit that sells spyware to law enforcement (such as the F.B.I.) and intelligence agencies around the world. On Nov. 21, the Solicitor General returned the answer that these Israelis shouldn't be immune as mere agents for a foreign state. That opinion came a few days after Biden's State Department made the separate call that Mohammed bin Salman, the Crown Prince and Prime Minister of Saudi Arabia, was entitled to immunity in a lawsuit over the killing of journalist Jamal Khashoggi.
Where does PIF fit? In a bid to quash a subpoena, the Saudis stress that they are headquartered in Riyadh under a special legal framework administered by the government aimed at promoting economic development. They say they have minimal presence in the U.S. in terms of real estate and employees and add they don't really control LIV's day-to-day operations. The PGA Tour asserts that passive investment or not (according to court docs, $2 billion has bought an 85 percent ownership stake), this Saudi group has availed itself of American courts; have $40 billion in public markets in companies including Costco, Starbucks, and Microsoft; and have relevant documents about financial projections, the recruitment of players, and communications with broadcasters and sponsors.
The discovery dispute is now before a California federal court amid quiet chatter of progress on the settlement front between the golf leagues. Any negotiated resolution may still be a ways away, but there certainly is precedent for competing leagues resolving differences and coming together. The NBA, for instance, is actually a result of a 1976 merger with the American Basketball Association following antitrust litigation from players.
The court papers are coming fast and furious in the FTX bankruptcy, and while this is hardly the most significant fight ahead, Miami's bid to quickly re-name the arena where the NBA's Heat play is pretty interesting. S.B.F.'s former company was set to pay $135 million over 19 years, but now Miami is pointing to the provision of the naming rights agreement that requires its partner to comply with all state and federal statutes. Requesting relief from the automatic stay in bankruptcy, Miami basically tells the judge, let us terminate now (even if the city may be prematurely assessing illegality) or have the debtor on the hook for a $23 million damages claim. Here's the filing.
Today, the Supreme Court heard arguments in 303 Creative v. Elenis, a dispute involving a web designer who wishes to refuse service to same-sex couples. Another liberty vs. discrimination case, but one I previewed back in February that could have a secular impact on art and media. Today, at the hearing, everything from Hamilton casting to the cheating site Ashley Madison came up, with Justice Kentaji Brown Jackson asking a good question about whether a photographer who wishes to do authentic depictions of the movie, It's a Wonderful Life, may deny customers who aren't white.
What's the most overlooked aspect of the movie business? I'd argue it's the advertising that plays as theatergoers take their seats and wait for the real show to begin. Two decades ago, the three biggest theater chains—AMC, Regal, and Cinemark—started a digital content company called National CineMedia to service this type of advertising, but now that Regal is in bankruptcy, it wishes to exit an agreement and use alternative advertising providers. That's led to breach claims and a $1 billion tortious interference threat. See here.
Life, Liberty and the Pursuit of TikTok
Is an exclusive licensing contract that prevents you from monetizing your own name akin to social media slavery? That's the provocative question raised by a case involving
Kristen Ess
, a Los Angeles hairstylist who's leveraged her social media following into a successful hair product business. Ess has been so successful, in fact, that Unilever and L'Oréal have expressed an interest in acquiring her business. There's just one problem. Back in 2015, Ess partnered with Maesa, a Bain Capital-owned beauty brand incubator which has helped stars like
Priyanka Chopra
and
Drew Barrymore
launch their own product lines. And according to a lawsuit filed just before Thanksgiving, Maesa has been standing in her way.
To escape Maesa's clutches, Ess tapped Cooley partner Michael Rhodes, an attorney with a speciality in cyber law whose clients include Kim Kardashian, Meta and Google. Together, the duo have filed a remarkable complaint that goes beyond merely asserting a contract breach. In particular, Ess wants to void the agreement whereby she provided Maesa with the exclusive right to use her name and likeness to promote the haircare brand. Interestingly, Rhodes is pointing to California's ban on non-compete clauses—the kind that stop workers from joining an employer's competitor or "engaging in a lawful profession, trade, or business of any kind." Here, rather innovatively, Rhodes wants to use it to get Ess out of her licensing deal.
There's always been tensions around this particular 19th century law, with numerous judges wrestling over the years with how to honor the public policy goal of freedom to leave a job while preserving freedom to contract. In the 1930s, the California legislature enacted a follow-up rule that limited personal service contracts to just seven years. Since then, there's been some famous fights including Gone With the Wind actress Olivia de Havilland against Warner Bros. over the studio's attempts to extend her exclusive contract and, much more recently, 20th Century Fox vs. Netflix, over the poaching of television executives locked into fixed term deals. (The actress won; the streamer didn't.)
By dressing up a licensing contract as a voidable non-compete, the Ess suit puts a unique spin on this area of law, and attorneys I've shown this new complaint (read here) have been floored. If she prevails, they say, the result could unsettle dealmaking across creative industries, not just in Hollywood. Then again, this is an era where lots of enterprising and talented individuals have eponymous brands. Should anyone ever lose the right to send out a tweet or Instagram post under their own name because they've sold themselves into social media servitude?
That's the question, at least, that Rhodes seems to raise in this new action. The complaint repeatedly states that Ess "holds an inalienable right to be free from restraints on her business or trade" (italics are mine), which basically adds up to the proposition that if being an influencer is your profession, no contract can get in the way of your ability to influence.
A few weeks ago, I wrote about the battle between Epic and Apple at the Ninth Circuit Court of Appeals. (Readers won't be surprised by Elon Musk's reaction.) Google, too, is facing claims of illegally monopolizing the Android app distribution market with anticompetitive practices that include a 30 percent charge on in-app payments. This past week, a California judge certified a class action that holds the potential for treble damages and an injunction. Keep an eye on this.
Amber Heard has filed her opening brief in her attempt to have an appellate court overturn her $10.35 million trial loss to ex-husband Johnny Depp. The celebrity nature of this defamation fight has nearly obscured the tremendous issues at play: the Virginia forum, whether she "revived" old allegations by describing a public backlash, the impact of a separate libel case in another country, whether she should be responsible for a headline she didn't write, and so forth. Here's the full brief.
I'm not sure why I'm so fascinated by court fights over whether "food" is food, but from plant-based meat to Skittles, I aim to keep you informed. The latest involves TGI Friday's mozzarella sticks, which one woman contends is misbranded because it contains cheddar cheese, not mozzarella. Her case has now survived a motion to dismiss, although only against the manufacturer, not against the restaurant chain. Here's the judge's opinion, and don't blame me if you find this all cheesy.
FOUR STORIES WE'RE TALKING ABOUT
The S.B.F. Reckoning
Notes on the Street's favorite mop-topped obsession, plus Elon's latest Twitter gambit.
WILLIAM D. COHAN

Pompeo's '24 Curiosity
Reporting on Kevin McCarthy's "five saboteurs," Herschel's touch-up, and more.
TARA PALMERI

Need help? Review our FAQs page or contact us for assistance. For brand partnerships, email ads@puck.news.
Puck is published by Heat Media LLC. 227 W 17th St New York, NY 10011.