Happy Monday, I'm Eriq Gardner.
Welcome back to The Rainmaker! Today, I examine the legal drama surrounding crypto boy genius Sam Bankman-Fried: bankruptcy, the possibility of criminal charges, and an opening for Elizabeth Warren. Plus, news and updates about Alex Spiro, Paul Haggis, Alan Dershowitz, Kim Kardashian, a Real Housewives husband, the Skittles lawsuit, and much, much more.
But first…
You gotta hand it to Rupert Murdoch. At 91, he still rules one of the world's most powerful media kingdoms and remains a major player in Republican politics. At the same age, Murdoch's contemporary Sumner Redstone was falling apart, beset by a growing legal war over his mental competence. Murdoch, meanwhile, recently survived yet another divorce with startlingly few family secrets ever making it into the press, or into the legal record. It's all somewhat remarkable given the constant Succession-type drama among his adult children.

And Murdoch works hard to keep it this way. A couple weeks ago, for instance, an arbitrator ruled on the sportsbook FanDuel, whose prior owner had made licensing and partnership deals with Fox and whose new owner pursued public investment and had to reckon with the terms of the old Fox agreements.

Most reporters looked at the dueling press releases—one from Fox Corp., the other from Flutter Entertainment—and concluded that this was a story about the price of Fox buying into sports betting. But having tracked down the full JAMS decision (read it here), I can say that this was as much a dispute about Fox's ability to hold up an I.P.O. based on a 10-year share-purchase option. And what was the genesis of that? Fox apparently wanted a way to hold onto FanDuel without really holding onto FanDuel, upon concern that Rupert and other Murdochs would need to get licensed by gambling authorities in some 15 states. That could expose "extremely sensitive personal financial information concerning the Murdoch family and their trust."

Murdoch's intense desire to keep his private life private is noteworthy given all the litigation he's faced over the years, including the present and ongoing libel battle between Dominion Voting and Fox News. As I previously reported, he's set to endure a deposition this month, and the topics are likely to be fairly invasive. The transcript of this deposition will remain secret, probably until trial. And it may never get out if there's a settlement, a scenario I discussed in detail a few months ago.

OK, here's one more example of recent Murdoch legal jiu jitsu: Fox Corp. recently took advantage of a Delaware law to amend its charter to curb shareholders from directly suing officers like C.E.O. Lachlan Murdoch for breaching their duties of care. So if the Murdochs did something for their personal benefit instead of the corporate interest, their liability has now been diminished.

The amendment promptly triggered a lawsuit (read it here) in the Court of Chancery in Delaware from a pension fund that alleged this change needed to be put to a full shareholder vote. Fox, like Mark Zuckerberg's Meta and Shari Redstone's Paramount Global, has a dual class structure, which ordinarily means disproportionate control for the Murdochs. So Rupert, Lachlan, and other voting shareholders probably thought they could make the change to Fox's charter unilaterally. But there's another provision in Delaware corporate law that gives holders of non-voting shares the right to vote when there's a change in the "powers, preferences, or special rights of the shares." Does that include the power to sue? That's what the new case will determine.

In the meantime, a Fox spokesperson tells me, "We are confident that the shareholder vote of over 99 percent approval will be upheld by the Court," which really means that someone with actual voting authority is going against Rupert's wishes. Hmm. Who could that be?
"Elon puts rockets into space, he's not afraid of the F.T.C."–Trial lawyer Alex Spiro, allegedly, to Twitter employees.

Spiro, incidentally, is being identified in internal memos as "head of legal" at Twitter now that Vijaya Gadde has been sacked. From what I hear, though, Spiro is still a partner at Quinn Emanuel. Guess he has more free time to spare for Elon Musk now that he was forced to give up Kanye West as a fellow client. Yes, it's all connected.
Speaking of Musk, it's hard to tell these days what his real jobs are and what are distractions. This week, Musk and the rest of Tesla's board (including James Murdoch) will defend themselves at trial in Delaware in a shareholder suit brought by Richard Tornetta, the drummer of the heavy metal band Dawn of Correction. Tornetta is challenging Musk's pay package, including $56 million in stock options, alleging that it's excessive and doesn't really incentivize him. Musk is expected to testify.
It was interesting to see Condé Nast sue Drake and 21 Savage for creating a fake Vogue cover as part of a marketing campaign for their new album. Keep in mind that media companies are more often on the side of unfettered speech and have in the past defended claims from musicians. I remember, for instance, when Rolling Stone was hauled into court for slapping its famous cover images of prominent musicians onto t-shirts and supposedly competing with their licensing endeavors. Condé Nast may have a trademark case, but it also shows financial stress at the magazine house.
Two quick crypto law updates before we get to tonight's main event. First, Kim Kardashian may be on the verge of beating investor claims that she artificially pumped up the value of EMAX tokens after her lawyers argued that investors couldn't show they relied on her Instagram posts. On Nov. 7, a judge issued a tentative ruling dismissing the suit before taking the matter under submission following a hearing. Second, the Biden administration has responded to plaintiffs in Kentucky claiming that requiring crypto exchanges like Coinbase to notify the I.R.S. of high-value transactions amounts to an unreasonable search under the Fourth Amendment. The government challenges the plaintiffs' standing and adds that there's really no expectation of privacy for what's on the blockchain. Read the full memorandum here.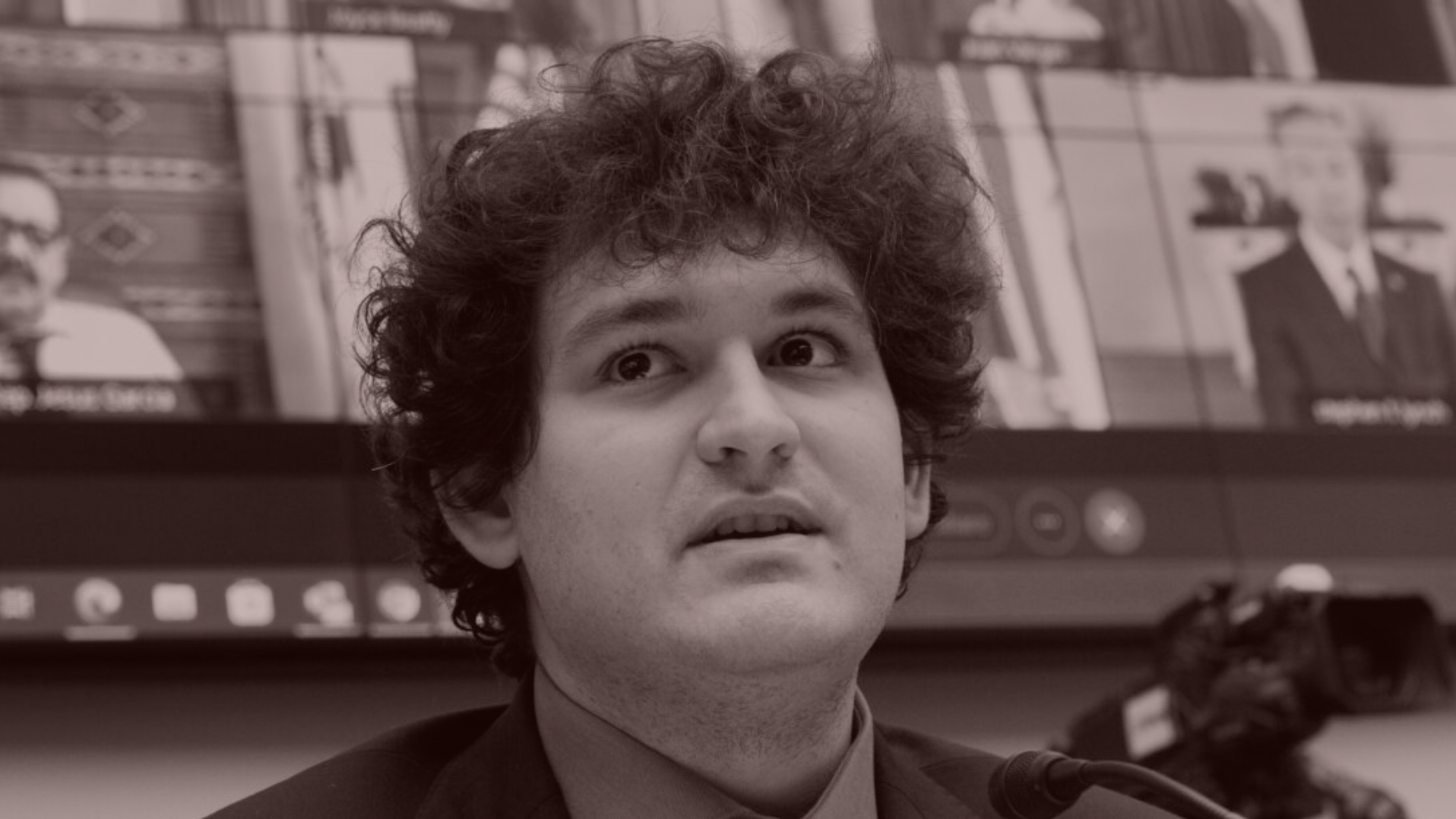 The S.B.F. Bankruptcy Tea Leaves
FTX anticipated getting hit with an avalanche of lawsuits and likely filed for Chapter 11 early to pause the mayhem. This peace of mind will only last so long.
It was only a week ago that Sam Bankman-Fried, the 30-year-old M.I.T. grad who founded crypto exchange FTX, was flying high. Once said to be worth some $25 billion, S.B.F. made himself into the poster boy for high-concept philanthropic and political causes, as my partner Teddy Schleifer has documented. He sports a much different look today, of course, following a liquidity crisis that sparked a digital bank run and reports that S.B.F. may have let Alameda Research, his associated hedge fund, borrow billions from FTX's asset pool. FTX has since filed for Chapter 11 bankruptcy, authorities are pursuing possible civil or criminal charges, and S.B.F. has resigned, handing power to John J. Ray III, who oversaw the liquidation of Enron, to manage the fallout. (Bankman-Fried profusely apologized this week, shortly after deleting a tweet in which he claimed, "We don't invest client assets." Whoops.)

What happens next to S.B.F.? I'm skeptical that jail time is really in the cards, as white collar fraud—if that's what this is—is infamously tough to prosecute. Virtually nobody went to prison following the 2008 financial crisis. Then again, it's impossible to assess S.B.F.'s criminal exposure without knowing more details, and from Bernie Madoff to Martin Shkreli, there are certainly those who do wind up behind bars. That S.B.F. is allegedly bunkered down in the Bahamas, and not on U.S. soil, is an ominous sign and likely won't look good to those investigating him. (He has denied reports that he fled to Argentina.)

As for the bankruptcy, this one was clearly rushed. Usually, debtors file a bunch of what's called "first day motions" to navigate an emergency situation, but here, FTX attorney Adam Landis submitted the bare minimum in Delaware Bankruptcy Court. "A telltale sign of pandemonium," Brian Davidoff at Greenberg Glusker tells me. "They obviously scrambled to get the benefit of the automatic stay."

FTX anticipated an avalanche of lawsuits and wanted to delay the impact, but this peace of mind will only last so long. Landis now has 14 days to provide a fuller picture of the company's finances (although he could ask the judge for an extension). And as we've seen from other bankruptcies in the crypto space, from Celsius Network to Voyager Digital, there's about to be a big brawl over who is entitled to what.

That's partly because these deposits are not F.D.I.C. insured, and partly due to another unfortunate feature of the crypto economy: funds from customer accounts aren't necessarily segregated. Instead, they are often pooled, susceptible to being lumped together with the trading exchange's total liabilities, which, according to a spreadsheet seen by the Financial Times, was as much as $8 billion. Making matters worse, the recent volatility in the crypto market makes customer holdings even tougher to value.

Watching all of this will be a U.S. Trustee, who Davidson expects to be particularly active here. Eventually, we could see litigation directed at S.B.F. himself over his transfers of money and culpability in whatever happened. With a criminal probe in the background, S.B.F. will need to maneuver all this quite carefully, although at the moment, he seems unwilling to avail himself of the Fifth Amendment right to shut up.
Bespoke Rules vs. Elizabeth Warren
The other day, I rewatched FTX's Super Bowl commercial. It's really funny. Larry David plays versions of himself through history, expressing skepticism at inventions like the wheel, democracy, and the light bulb before the advertisement's coup de grace. The FTX app is introduced—"the safe and easy way to get crypto"—and David replies, "Nyeeeeh, I don't think so. And I'm never wrong about this stuff. Never!"

The blockchain may indeed be a great technological advance, but there was bound to be repercussions given the billions of dollars that speculators poured into the market with close to zero government oversight. In this way, the shifting face of S.B.F. as a symbol of sin is potentially the most significant aspect of what's occurred in the past week. As one insider put it to me, "I think this sets back any pro regulatory efforts for crypto that the industry has made, and has given a major talking point to people like Elizabeth Warren, and others, for the need for greater consumer protection. It's also hard to disagree with that."

It's true that many in the crypto community have sought the benefits of regulatory certainty—preferably of the light-touch variety overseen by an agency like the Commodities Future Trading Commission, rather than the S.E.C. As Reuters aptly put it nearly a year ago, when crypto executives appeared on Capitol Hill to discuss the possibility of regulation of digital assets, these figures wanted "bespoke rules rather than forcing the industry to comply with existing regulations" that would recognize crypto tokens as securities. (Until the FTX drama, the biggest legal news for crypto last week was a New Hampshire federal judge's ruling for the S.E.C. in case against LBRY, a blockchain-based content distribution service.)

It's ironic, of course, that S.B.F. was among those who testified before Congress. During his appearance, he patted his nascent industry on the back by favorably contrasting crypto with Wall Street's misdeeds leading up to the financial crisis. "No one knew how much risk was in that system until it all fell apart," he preached at the time. "If you compare that to what happens on FTX or other major crypto currency venues today, there's complete transparency about the positions that are held."

Now comes the aftermath, and it's an ugly reckoning. FTX itself had some illustrious backers—Sequoia Capital, Softbank, BlackRock, Tiger Global, etc.—and it's unlikely they'll ever see crypto the same way. Nick Ducoff, a former securities attorney turned venture capitalist, told me, "I think V.C.s will need to have more oversight over how these companies are managing risk. It's tricky because we want the oversight but then of course if on the board or treasury, [we] would also have the liability as a fiduciary and the regulatory frameworks are still very murky."

One thing seems clear. It looks like Larry David was right after all.
The $7.5 million verdict (notwithstanding punitive damages) against film director Paul Haggis over the alleged rape of a former publicist is huge, and likely ensures an appeal over the judge's decision to let other female accusers testify. Given how Haggis got to tell the jury he was set up by the Church of Scientology, it's hard to say the judge wasn't trying to be fair to both sides.
I would have never predicted that Virginia Giuffre and Alan Dershowitz would have reached a detente after she accused him of abuse as part of the Jeffrey Epstein saga. Now Giuffre says she might have made a mistake. As much as Haggis will become a #MeToo lesson, so will Dersh, it appears.
Hot air alert: A bunch of Republican senators have sent a letter to 51 law firms warning them they could be committing antitrust violations by organizing E.S.G. initiatives for corporate clients. Good to see the U.S. Chamber of Commerce's chief legal officer defend free speech at a Federalist Society gathering last week.
A quick update for Real Housewives fans on the Tom Girardi front as Christopher Kamon, the ex-C.F.O. of Girardi Keefe, was arrested and charged with wire fraud in connection with the alleged embezzlement of $10 million in client money from the disgraced firm.
A lawsuit has been withdrawn against candymaker Mars over the allegation that Skittles are "unfit for human consumption" due to the presence of the color-adding ingredient titanium dioxide. The case was dismissed without prejudice, meaning there will be no settlement, and it can be re-filed. But for now we have no answers from a court of law about whether this delicious product is really safe.
Want to share your feedback? Send comments, tips, or unwanted Skittles to eriq@puck.news.
FOUR STORIES WE'RE TALKING ABOUT
The FTX Meltdown
Wall Street comes to terms with a generational financial tragedy.
WILLIAM D. COHAN

Russia's It Girl
The curious case of Ksenia Sobchak illustrates a profound truth about modern Russia.
JULIA IOFFE

Need help? Review our FAQs page or contact us for assistance. For brand partnerships, email ads@puck.news.
Puck is published by Heat Media LLC. 227 W 17th St New York, NY 10011.