Happy Monday, I'm Eriq Gardner.
Welcome back to The Rainmaker! This week's email is a jam-packed edition featuring the judge overseeing S.B.F.'s case, Biden v. Hollywood, Nate Silver's favorite election day betting market, Alec Baldwin's next television role, and more! But first…
Peltz's Wedding Vengeance
Nelson Peltz, the founder of Trian Partners, is a busy guy. The 80-year-old activist investor is currently waging a proxy battle against Bob Iger after failing to win a seat on the Disney board. But Peltz still has enough free time to pick a petty legal fight over the planning of the wedding between his daughter, Nicola Peltz, a Hollywood actress (Bates Motel, Transformers: Age of Extinction), and Brooklyn Beckham, the son of David and Victoria.

The Palm Beach blowout last year attracted A-listers like Gordon Ramsay and Serena Williams, among others—but only after Wedding Planner #3 came aboard in the final month. Before that, according to a lawsuit Peltz filed on New Year's Eve, he was "hoodwinked" by party planners who failed to make their deadlines or attend meetings and bungled the RSVP list. Further, he alleges, the planners frequently spoke about their need to consume alcohol, implying rather nastily that they might have had a drinking problem. They ultimately refused to refund a $159,000 deposit. Now comes the fraud suit with an obligatory nod to the N.D.A., too.

Peltz complains that he wasted nine whole days on this mess and paid a replacement wedding planner an increased fee. And Peltz, who is worth some $1.4 billion, is simply not letting it go. Watch out, Iger. This guy demands vengeance. Here's the complaint.
How the hell did Sam Bankman-Fried, who claims he has "close to nothing" in the bank, make $250 million bail? This week, citing public interest in the criminal case against the FTX founder, several media outlets pushed U.S. District Court Judge Lewis Kaplan to unseal the names of S.B.F.'s two mysterious backers, who, along with his parents, stepped up to co-sign his bond papers. But the judge rejected their bid on Friday, meaning we may never know which people or entities are responsible for guaranteeing S.B.F.'s cushy home confinement in Palo Alto.

I wasn't that surprised, given Kaplan's history. While the 78-year-old Clinton appointee is supposedly semi-retired, you'd hardly know it by looking at his busy docket. Indeed, Kaplan is not only overseeing the fraud case against Bankman-Fried; he's also got his hands full with two lawsuits brought by writer E. Jean Carroll against Donald Trump over an alleged sexual assault, a Charles Harder-led libel suit over a New York Times story co-authored by Andrew Ross Sorkin, and a few copyright termination cases that will determine whether Disney maintains full control of its Avengers characters. In fact, I count at least 120 matters that were assigned (randomly or otherwise) to Kaplan just last year!
A MESSAGE FROM OUR SPONSOR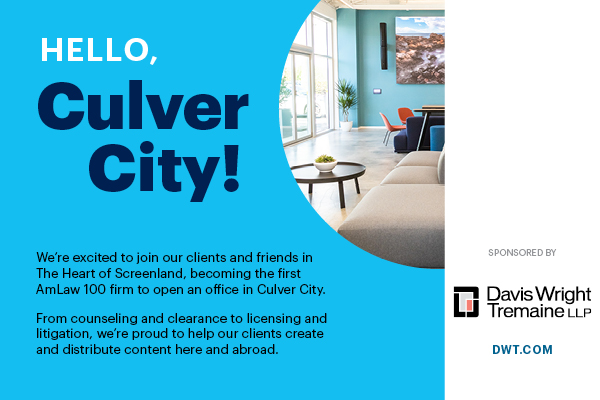 More intriguingly, Kaplan has made a habit of antagonizing the press with narrow interpretations of what the First Amendment actually protects. Last year, for instance, I reported how Kaplan forced entertainment journalist Adam Vary to turn over his communications and sit for a deposition in a civil suit against actor Kevin Spacey. Vary pointed to both the First Amendment as well as New York's shield law in his bid to protect a source, but Kaplan turned him down, arguing, in effect, that Vary wasn't a real journalist. It was a curious ruling, but it wasn't the first time Kaplan raised bias as a reason to not extend legal privileges to the media. Back in 2010, he ordered a documentarian to comply with a subpoena and give Chevron more than 600 hours of raw footage taken for a documentary on oil pollution in Ecuador. In that same case, he also authorized wide-ranging discovery by taking a lot of anonymous and non-American speech outside First Amendment safeguards.

That's not all. Kaplan is also the judge who once upset free speech advocates by issuing a controversial injunction that prevented websites from posting and linking to code that could theoretically be used to crack copyright protection measures on DVDs. He likewise turned heads by determining that the First Amendment ends at the plaza outside the courthouse, and nobody has the right to protest there. He later chaired a judicial committee that recommended changing docketing practices to better shield government cooperators from the press.

Of course, it's possible that I'm overreading the good judge's history—in 2010, he ordered the Justice Department to produce memos in a high-profile terrorism case, a big win for media transparency. Unsealing the names of Bankman-Fried's financial patrons would also have been a win for transparency. But once S.B.F. protested the move, telling the judge that his security was in jeopardy, and his patrons' privacy too, I figured this result was coming. It probably won't be the last time that Kaplan disappoints those looking to learn more about this multi-billion dollar crypto scandal.
The People v. Alec Baldwin
I've been scrutinizing New Mexico's court rules, and as best I can tell, there's a pretty good possibility that the forthcoming criminal trial against Alec Baldwin, who is being charged with involuntary manslaughter over the on-set shooting death of a cinematographer, will be televised. It's almost certain that Court TV, Law & Crime, and maybe even CNN will make a motion to include cameras in the courtroom at some point. Sure, the judge could rule that the spectacle would interfere with a fair trial. But maybe there are some folks in New Mexico who would appreciate the spotlight?

I imagine there will be plenty of viewers clamoring for this, too. The Baldwin case, after all, is already politically charged, pitting SNL's outspoken Trump impersonator against an ambitious district attorney (a Democrat, for what it's worth). For starters, there's a lot of skepticism in the legal community about whether D.A. Mary Carmack-Altwies can secure a conviction. Proving that Baldwin was reckless with the gun, and committed some careless act that degraded safety, won't be easy. It'll have to be convincing for a dozen jurors, too.

And the trial could have real, dazzling star power. Assuming there's no plea deal—always a possibility given the firearm enhancement charge that carries a mandatory five-year prison sentence—who might Baldwin call to the witness stand to testify about gun safety protocols on movie sets? I'm not sure, but I bet Baldwin's many friends in the entertainment community would be happy to provide their support.

After the charges were announced, SAG-AFTRA put out a statement that it's not an actor's duty to ensure the safety of a gun. Based on his early (and potentially misguided) media blitz, that seems to be Baldwin's legal defense, too. There's probably a jury consultant waiting to be paid to research how New Mexico citizens would respond to testimony from Hollywood stars.
Among the other big issues on its docket next term, the Supreme Court is preparing to decide the future of comedy. Yes, I'm serious, and so is the Biden administration, which on Thursday explained the nature of parody to the high court, telling Justice John Roberts et al. in an amicus brief that humor isn't an automatic excuse to violate trademark law.

This particular case—Jack Daniels Properties v. VIP Products—really deserves more attention. Sure, the dispute seems silly: Someone made a chewable dog toy that looks like the bottle design for a famous whiskey brand, and it's now at the Supreme Court! But actually, this ridiculous controversy presents an opportunity for the justices to decide once and for all whether artistic intentions matter when using someone else's trademark. As the Motion Picture Association notes in its own brief, "Creators have integrated brands into their works to memorable effect." The M.P.A. goes on to highlight examples including the McDonald's Quarter-Pounder with Cheese in Pulp Fiction, Baldwin's Rolex watch in Glengarry Glen Ross, and ubiquitous '80s brands in Netflix's Stranger Things.

The key to really understanding how the Jack Daniels case could shake things up is the famous legal precedent known as the "Rogers Test," which derived from a 1989 opinion from the Second Circuit Court of Appeals. That decision concerned a lawsuit that Ginger Rogers brought against Federico Fellini's movie, Ginger and Fred, that turned on whether the use of Ginger's name had any artistic relevance. In such cases, the judges ruled, unless there's something explicitly misleading about how a trademark is used, the First Amendment allows it.

Over the past three decades, the Rogers Test has been employed to excuse all sorts of trademark hijacking in popular culture. It's precisely for this reason that the M.P.A. filed its brief this week, even as the trade group acknowledged that the Rogers Test isn't the best way to adjudicate chewable dog toys. (The case has also drawn amicus briefs from Nike, Levi's, Campbell Soup Company, and the Chamber of Commerce, which opined that the First Amendment doesn't protect speech that confuses and misleads consumers. Sorry, Elon.)

But guess what? Biden's D.O.J. wants to limit the Rogers Test to merely titles of expressive works, and maybe not even that, showcasing some rare disagreement between a Democratic administration and Hollywood. Biden's solicitor general attacks the Rogers Test as a "mistaken" First Amendment precedent that's not found in any statute and makes it "nearly impossible" for any trademark holder to prevail in an infringement suit. The administration would prefer a test that assesses whether there's any likelihood of consumer confusion—a prospective analysis that sets up the need for consumer surveys and dueling arguments about brand strength. That'll certainly make this sort of litigation more expensive for producers of movies, television shows, and coming soon, attractions in the metaverse. It could also lead to more self-censorship for those who wish to avoid the hassle of a court battle.
Forget Rogers. How About the Virgin Test?
Speaking of toys and trademarks, as I noted last week, MGA Entertainment is now in the midst of a trial where it is defending a doll product line, called OMG Dolls, that allegedly infringes upon the former girls group,"OMG Girlz," founded in 2009 by Clifford "T.I." Harris and Tameka "Tiny" Harris.

On Thursday, MGA's attorney Chase Scolnick asked the judge to allow him to show the jury some interesting video clips from Harris's old reality TV show on VH1, T.I. & Tiny: The Family Hustle. "The subject matter of these clips is the family strife created by Mr. Harris when he publicly announced that he accompanied his daughter to the gynecologist so he could conduct 'virginity tests,'" Scolnick told the judge. "This incident occurred around the same time as MGA was designing and releasing its L.O.L. Surprise! O.M.G. dolls, and it is MGA's position that this further evidences that the public brand of Mr. Harris and those associated with him, including the OMG Girlz, was not something with which MGA would ever want to be associated."

In other words, if Harris was game to subject his family to such ignominious public embarrassment, why would the pious MGA have ever turned to him for inspiration in the first place? That's another way, I suppose, to try to beat a case like this.
Matt Belloni wrote last month about a top Hollywood business management firm, NKSFB, being sued for, of all things, stealing the "idea" for how to collect Covid relief money on behalf of star musicians. This week, the defendant moved for dismissal on the grounds that if you blurt out your idea without first coming to an understanding about compensation, you lose. Here's the demurrer.
A putative class action against Stability AI, Midjourney, and DeviantArt has deservedly earned a lot of attention for raising provocative issues on the copyright front, but I wouldn't ignore a separate claim in this complaint that artists' rights of publicity were violated "when they designed their AI Image Products to respond to prompts requesting output images 'in the style' of specific individuals."
Speaking of laws that guard one's name, image and likeness, a New York judge came to an important decision on Jan. 17 to dismiss a claim from a model whose image was used to hawk products she didn't really endorse. She sued Amazon and Walmart, whose websites hosted these products, and the defendants raised a Section 230 defense, aiming for immunity for content posted by its users. But when it comes to Section 230, an exception is made for intellectual property, so the question is whether one's face is property or something else. Here, the judge deems it to be something else, which now creates a circuit split and raises the prospect of a possible Supreme Court showdown. But that's down the line, of course. In the meantime, it's notable that on Friday, just days after this decision, Bethenny Frankel, who was attempting to lead a class action against TikTok over the use of her name and voice to peddle unauthorized goods, agreed to submit to arbitration rather than contest her claim in New York federal court.
PredictIt, a popular political betting market that allows traders to wager on the outcome of American elections and possible events like a Biden impeachment, could be on its last legs. The site, run by an outfit in New Zealand, has been ordered shut down by the Commodity Future Trading Commission. The Fifth Circuit Court of Appeals has expedited a hearing for early next month, but has also refused thus far to take intermediate action that would represent a reprieve.
Who had the worst week in Florida court—Donald Trump, sanctioned almost $1 million over a "frivolous" suit against Hillary Clinton, or Ron DeSantis, who was deemed as violating the First Amendment for removing a Tampa D.A. from office after the prosecutor pledged not to go after doctors who perform abortions?
Your answer to that last question, plus comments and tips to eriq@puck.news
FOUR STORIES WE'RE TALKING ABOUT
FTX's Pseudo-Revival
Notes on FTX's bankruptcy drama, Goldman's layoffs, and James Gorman's succession plan.
WILLIAM D. COHAN

WWJ(eff)D?
Behind the scenes of Bezos's visit to the Washington Post offices.
DYLAN BYERS

The Netflix Shake-Up
Reed is stepping down, Peters is stepping up, and Sarandos is standing still.
MATTHEW BELLONI

Need help? Review our FAQs
page or contact
us for assistance. For brand partnerships, email ads@puck.news.
Puck is published by Heat Media LLC. 227 W 17th St New York, NY 10011.