Welcome back to What I'm Hearing, and happy TIFF and Emmys weekend. Tonight's the big Evening Before party, where I'm told the MPTF will announce about $3 million raised, most ever for that event. And I'm live-tweeting from the @pucknews handle during the show tomorrow, so follow along! There's also still time to enter my Emmys ratings contest to win that status-defining Puck hat—just respond to this email before 5 p.m. tomorrow with your best guess of the live + same day viewer total on NBC and Peacock. One entry per person, please!
Before we begin, a few Emmys questions I'm asking:
1. If any of the Disney shows win, will anyone dare thank Peter Rice, the ousted TV chief?
2. Will nice-guy host Kenan Thompson take any much-deserved swipes at Peacock?
3. Will Seth Rogen, nominated for Pam & Tommy, be allowed anywhere near the stage after last year's "What are we doing? I would not have come to this" rant about lax Covid protocols?
4. If Ted Lasso wins for comedy series, will Apple or Warner Bros. Television be first out with its self-congratulatory press release?
5. If Shonda Rhimes, Vince Gilligan, or any of the former ICM Partners clients win, will we get an impromptu eulogy for their recently merged-out-of-existence agency? (That was a trick question: Stars don't actually care about their agencies!)
6. If Netflix beats HBO, or HBO beats Netflix, will the media control its collective urge to declare the loser creatively dead?
7. Will a single victorious executive pause for a moment of stark reflection to contemplate whether all this silly, ego-driven fanfare and six months of campaigning seems inappropriate in the face of an industry-wide financial reckoning and a total re-examination of the business model of television—a model that for a decade has prioritized outspending rivals to create "buzz" and "noise" in an unproven business, streaming, largely for an industry-specific audience of people like Emmy voters, but which now must increasingly focus on the bottom line, which means meat-and-potatoes audience and revenue generation, a reality that necessarily leads to more populist and not necessarily "quality" television, like the show that won the the award currently in their very hand?
Discussed in this issue: Reed Hastings, Gunnar Wiedenfels, Sylvester Stallone, Bob Iger, Bob Chapek, Chris McCarthy, Richard Lovett, and the Quibi show dream cast.
But first…
Who Won the Week: Laura Poitras
The filmmaker's All the Beauty and the Bloodshed, about the life of activist Nan Goldin and her campaign against the Sackler family, became the rare documentary to win the Golden Lion in Venice, setting up a possible repeat at the Oscars. (Her excellent Edward Snowden doc, Citizenfour, won in 2015.)

Runner Up: Christian Muirhead and Richard Weitz, the new WME co-chairmen, replacing Lloyd Braun—and especially Muirhead, the longtime agency spokesperson, who now stands as a shining beacon of hope for corporate publicists with dreams to someday escape inane press strategy calls.

Second runner up: Speaking of media people made good, Eugene Hernandez, the IndieWire co-founder, is now director of the Sundance Film Festival, arguably the most powerful American curator of indie film. Cannes, I'm waiting for the call…

Third runner up: Guillermo del Toro, who did nothing this week, but he's got a Pinocchio movie set for December, and Disney's new version, from Robert Zemeckis, premiered Thursday to some of the worst reviews of the year.

Related quiz: Which streamer's cynical I.P. exploitation got more punishing reviews this week: Disney+'s Pinocchio or Showtime's America Gigolo series? (The winner is Gigolo, 17 percent to Pinocchio's 30 percent on RottenTomatoes.)

Now for something in the unscripted TV world…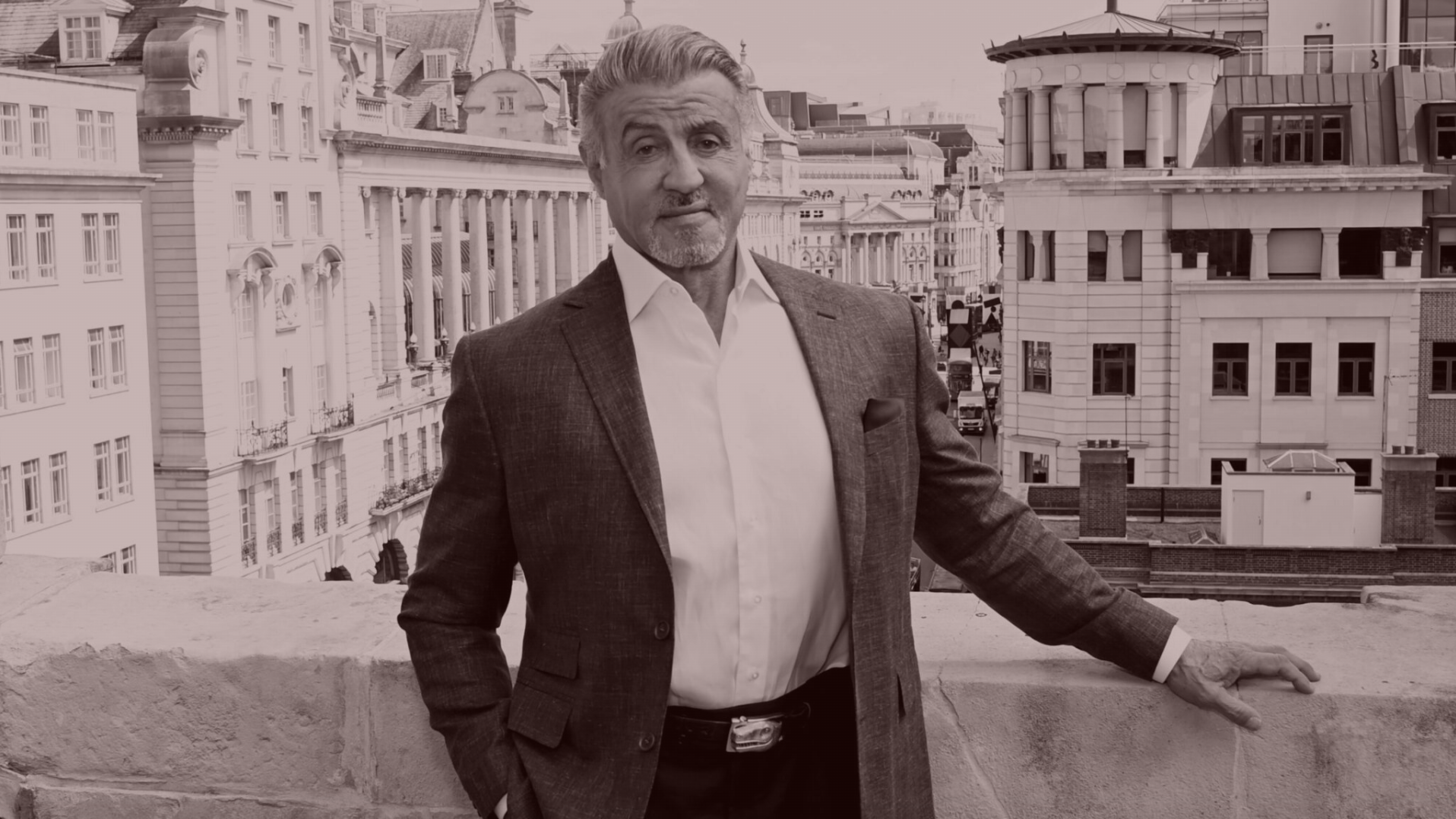 Stallone's Reality Bites
A 'Kardashians'-style unscripted show following Sly's family (and his unfolding divorce) is the latest in a series of surprising, revenue-generating maneuvers for the 'Rocky' star as he re-capitalizes on his fame.
Is Sylvester Stallone the biggest movie star to ever submit himself and his family to a follow-around reality show? If not, can you think of who was bigger? Schwarzenegger and The Rock have hosted unscripted shows. Clint Eastwood appeared in the 2012 E! effort Mrs. Eastwood and Company, but just barely in a couple episodes. Will Smith's appearances on Red Table Talk might technically count as train-wreck reality TV, but it's not a docuseries. And Britney Spears was pretty big when she and Kevin Federline did Chaotic on UPN in 2005. But not Stallone big. This guy was one of the top 3 stars in the world for a good chunk of the 80s and 90s. And at 76, he's still huge globally, and working constantly. He may have passed on Creed III, as I've written, but he's got the big Taylor Sheridan show Tulsa King coming in November, and his latest movie, Samaritan, was No. 1 on Amazon Prime Video last week.

So it's surprising that the Stallone family reality show has received next to zero media coverage. Paramount+, the distributor (also home to Tulsa King), never announced the show (Paramount's Chris McCarthy is likely waiting for the scripted series to help launch it), and its existence was revealed only by Stallone's publicist in a weird statement responding to a divorce filing last month by his wife of 25 years, Jennifer Flavin, which apparently prompted Sly to cover a tattoo devoted to her.

So what's going on? I'm told the still-untitled show is filming in and around the family's new $35 million Palm Beach estate. The producer is Bunim-Murray (Keeping Up with the Kardashians), and while the show focuses on Stallone's daughters, the 20-something former Golden Globes Ambassadors—Sophia, Scarlet and Sistine—Sly and Flavin are definitely in it too, Kris and Caitlyn Jenner-style. And they will promote it. Paramount+ won the show in a five-outlet bidding war with a two-season commitment, I'm told. (Par+ declined to comment.) They're almost done filming, and have continued to shoot even after the divorce filing, with Flavin still participating, despite the fact that she's petitioning the court for "exclusive use" of the home during the divorce proceedings.

Sounds very awkward, but I'm sure McCarthy is hoping the real-life drama adds fuel for the show. And who knows, maybe the mid-filming divorce was the plan all along. After all, this isn't the first time that the Stallones have flirted with a reality show. According to a good source, the family sold a pilot presentation to E! in the mid-2010s, but they blew up the deal by trying to replace Shed Media, the production company, with Bunim-Murray. Now they've got their preferred producers.

All this is coming at a strange time for Stallone. While he's not firing and then re-hiring CAA agent Richard Lovett, he seems to be doing some estate planning, selling off his backend profit participations last year, and fighting with Rocky franchise producer Irwin Winkler over Sly's demand that he be cut in on ownership. People who have spoken with Stallone say he wants to set his daughters up to produce Rocky movies after he's gone, so perhaps this reality show is part of that career-building effort.
"I don't think it is unusual. We are a creative industry, and one of the elements of creativity is that there is judgment and views on what the potential of what a certain piece of I.P. might be."—Gunnar Wiedenfels, the Warner Bros. Discovery C.F.O., defending the killing of the $90 million Batgirl movie at an investor conference, and claiming the Hollywood uproar was "blown out of proportion" by the media.

Small note for Wiedenfels: Ooof. Gunnar, I get that you're speaking to a group of investors and financial analysts, but come on. The media didn't create the Batgirl uproar; people in Hollywood are pissed not just with the unprecedented decision to shelve a nearly completed film for a tax credit, but the cavalier way it was handled and announced. The people who actually make the art that creates all that value on your spreadsheets don't look at their work as "a certain piece of I.P." They think: If this can happen to Batgirl, it can happen to my movie. And you and the Warner Bros. Discovery leadership haven't done much to make them think differently.

Runner up: "Kinda small. Worth experimenting."
–Bob Iger, the former Disney C.E.O., when asked by Kara Swisher at the Code conference what he thought of Netflix's experiential business with I.P. like Stranger Things.

Second runner up: "Imagine being so fucking stupid that a paper towel delivery company has to tell you to stop being racist toward elves." –Timothy Simons, the Veep actor, tweeting about Amazon's very elaborate effort to curtail racist backlash to its diverse Rings of Power casting.
Netflix Cuts 'Employer Brand' Flacks
On Thursday, I wrote about the problems facing the Netflix "culture" as evangelized in Reed Hastings's 2020 book, No Rules Rules, in the wake of its stock nose-dive and the recent pivots toward a more traditional media business. Turns out Netflix is facing those culture image issues without the help of the team charged with promoting that culture. As part of its recent re-org, I'm told Netflix has lost its "employer brand" comms team, a group of about three or four flacks charged with, among other things, telling "stories about Netflix's unorthodox management culture" via "press, editorial, speaking engagements, employer branding and social media," according to one recently exited executive's LinkedIn page. Basically, they worked the media to show how great and innovative the Netflix culture is—which included, of course, managing the launch of No Rules Rules. (Netflix declined to comment but a source there says their duties will be absorbed by others.)
Brooks Barnes amusingly dives into Disney C.E.O. Bob Chapek's "effort to use D23 Expo to polish Mr. Chapek's terrible, horrible, no-good, very-bad image." So, how'd it go? "As confetti fell from the rafters, Mr. Chapek strode onto the stage, waving like a party boss at a political convention. The crowd turned noticeably chilly, with attendees offering polite applause and a few boos." [NYT]

More Bob: During his press blitz, Chapek said Disney can absolutely create major franchises across its parks and products without first debuting them as films in theaters. He just couldn't name any examples. [THR]

More more Bob: My Puck partner Bill Cohan has some suggestions for the two Disney board seats Dan Loeb wants to flip. Sheryl Sandberg? [Puck]

More more more Bob: Loeb is now backtracking from his push to get Disney to spin off ESPN. Maybe a compromise on other issues like… the board seats? [Financial Times]

Journal editorial board member Holman W. Jenkins has been reading What I'm Hearing, and he goes further: "Netflix's Business Model Doesn't Work." [WSJ]

Kevin T. Dugan checks in with the workers at Scientology base camps: "Over and over, my sources described how feeling unable to leave their orgs or refuse arduous work assignments was akin to involuntary servitude, even slavery." [NY Mag]

Nice flex: Hollywood's favorite spot, San Vicente Bungalows, kept itself out of the LA Times guide to L.A.'s private club frenzy. Soho House seems very thirsty here. [LAT]

TV exec Malik Johnson tweeted an amusing "dream casting" for a limited series about the Quibi implosion, with John Malkovich as Jeffrey Katzenberg and Sigourney Weaver as Meg Whitman. [Twitter]
My Thursday look at the Reed Hastings pivots past, present, and future led to some thoughtful responses (beyond the usual Netflix-bashing). Some examples:
"Business culture is very hard to fix, especially when the culture comes from the top and is arguably responsible for the decisions that led to the company's problems. [Hastings and Ted Sarandos] are never going to do what they need to do to make Netflix competitive as a media company not a tech company. Thus they fail their own 'keeper test' and should be replaced for the good of the company."—An investor
"You are too nice! Reed drove the whole town off a cliff and now wants a do-over. Just sell to Apple already."—A producer
"What makes you think Netflix is cooked? [Editor's note: I don't!] The financials are actually pretty solid, and Reed shouldn't be faulted for the market overvaluing his business. He should actually be standing his ground, not changing his fundamentals to chase a valuation."—An executive
In the latest Quorum tracking chart, Don't Worry Darling spikes in "awareness" thanks to its Venice Film Festival drama and #spitgate. But "interest"? Not so much…
Have a great week,
Matt

Got a question, comment, complaint, or your own Emmys wish list? Email me at Matt@puck.news or call/text me at 310-804-3198.
FOUR STORIES WE'RE TALKING ABOUT
Government Sachs?
Would any of Trump's former Wall Street brain trust sign on for round two?
WILLIAM D. COHAN

CNN's Rumor Mill
Dylan and Peter discuss the latest anxieties bubbling up inside Hudson Yards.
PETER HAMBY & DYLAN BYERS

Biden Success Paradox
Elite liberals seemed ready to shiv their unpopular president into retirement, but the worm has turned.
TARA PALMERI
You received this message because you signed up to receive emails from Puck

Was this email forwarded to you?

Sign up for Puck here

Interested in exploring our newsletter offerings?

Manage your preferences

Puck is published by Heat Media LLC

227 W 17th St

New York, NY 10011

For support, just reply to this e-mail

For brand partnerships, email ads@puck.news