Welcome back to What I'm Hearing. I'm home from vacation, so thanks to Eriq Gardner and Julia Alexander for holding down the fort last week. We've got contributions from them today, plus my own look at Sylvester Stallone's war on the Rocky franchise. Reminder: You can get Eriq's excellent The Rainmaker email by clicking here, and Julia's What I'm Hearing+ will launch on Tuesday, so look for that.
Another reminder: I'm doing a reception with The Dropout's Emmy-nominated star Amanda Seyfried, creator Liz Meriwether, and producer Rebecca Jarvis on Aug. 10 in NYC. This event is filling up, so Puck members please click here if you'd like to attend.
Discussed in this issue: Will Smith, Ron Meyer, Richard Lovett, David Zaslav, Rupert Murdoch, Brian Roberts, Beyonce, Vince McMahon, Daniel Petrocelli, and, ugh, Jared Kushner's book.
But first…
"I am deeply devoted and committed to putting light and love and joy into the world."
–Will Smith, in a rambling 5:44 minute video attempting to apologize again for slapping Chris Rock at the Oscars.

Runner up: "No, what does he really want?"
–Rupert Murdoch, responding to Jared Kushner's comment in early 2015 that Donald Trump wanted to be president, according to Kushner's new book, Breaking History.

Second runner up: "Given the normal ebbs and flows of our content slate, we were pleased to have stayed relatively flat for the second quarter."
—Brian Roberts, the Comcast C.E.O., attempting to justify sad subscriber numbers at Peacock, which is stalled at 13 million paid subs.
Three takeaways from the Smith video…
From my casual polling of smart P.R. people, Smith's latest mea culpa is fine but still hasn't fixed the fundamental problem: Does anyone believe he's actually sorry? We all saw what he did in the immediate aftermath of The Slap: declining to leave; the unrepentant acceptance speech; boogying at the Vanity Fair party. Everything about this video—the pre-selected Q&A format; the vague "I've been doing a lot of thinking and personal work" language; and the lack of action items, like a specific commitment to treatment or a public donation to an anti-violence charity—just feels like spin.
Saying he's reached out to Chris Rock and "I'm here whenever you're ready to talk" also suggests Smith believes Rock owes him something, like Rock needs to participate in Smith's desperate image rehab. Rock is smarter than that, of course.
To savvy observers, this latest apology, following on the heels of Apple delaying Martin Scorsese's Killers of the Flower Moon until 2023, and the strong but not CODA-like response to Sundance pickup Cha Cha Real Smooth, suggests Smith and Apple really want Emancipation released this year for the Oscars. Let the work speak for itself, they're likely thinking, and all will be forgiven. I doubt it.
Have you read these irate Sylvester Stallone posts on Instagram? Fans of Sly and the Rocky movies might be surprised to see the star go full Italian Stallion on 93-year-old producer Irwin Winkler and MGM. "I really would like [to] have at least a little [of] WHAT's LEFT of my RIGHTS back," Stallone posted to his 15 million followers on July 18. And just today, reacting to the news that MGM is in early development on a Drago spinoff potentially with Dolph Lundgren, Stallone posted art of a bloodied Winkler and called him the "most hated, untalented, decrepited [sic] producer in Hollywood," followed by "RETURN MY RIGHTS BLOODSUCKERS!"

So… what's actually going on here? On the surface, it's pretty simple: this is estate planning, Hollywood-style. Stallone, now 76, wrote and starred in the original Rocky in 1976, but he did not direct or produce the Oscar winner, and he assigned his rights in the script to the producers. Thus, despite all his success over the years (remember, he was in the $20 million club in the 90s), he has no ownership of his signature property. Winkler and the family of the late producer Robert Chartoff, along with MGM (now Amazon), control the franchise. That's tough, but it's the way copyright assignments work, and remember, Winkler and Chartoff famously mortgaged their own houses to get that first movie finished.
ADVERTISEMENT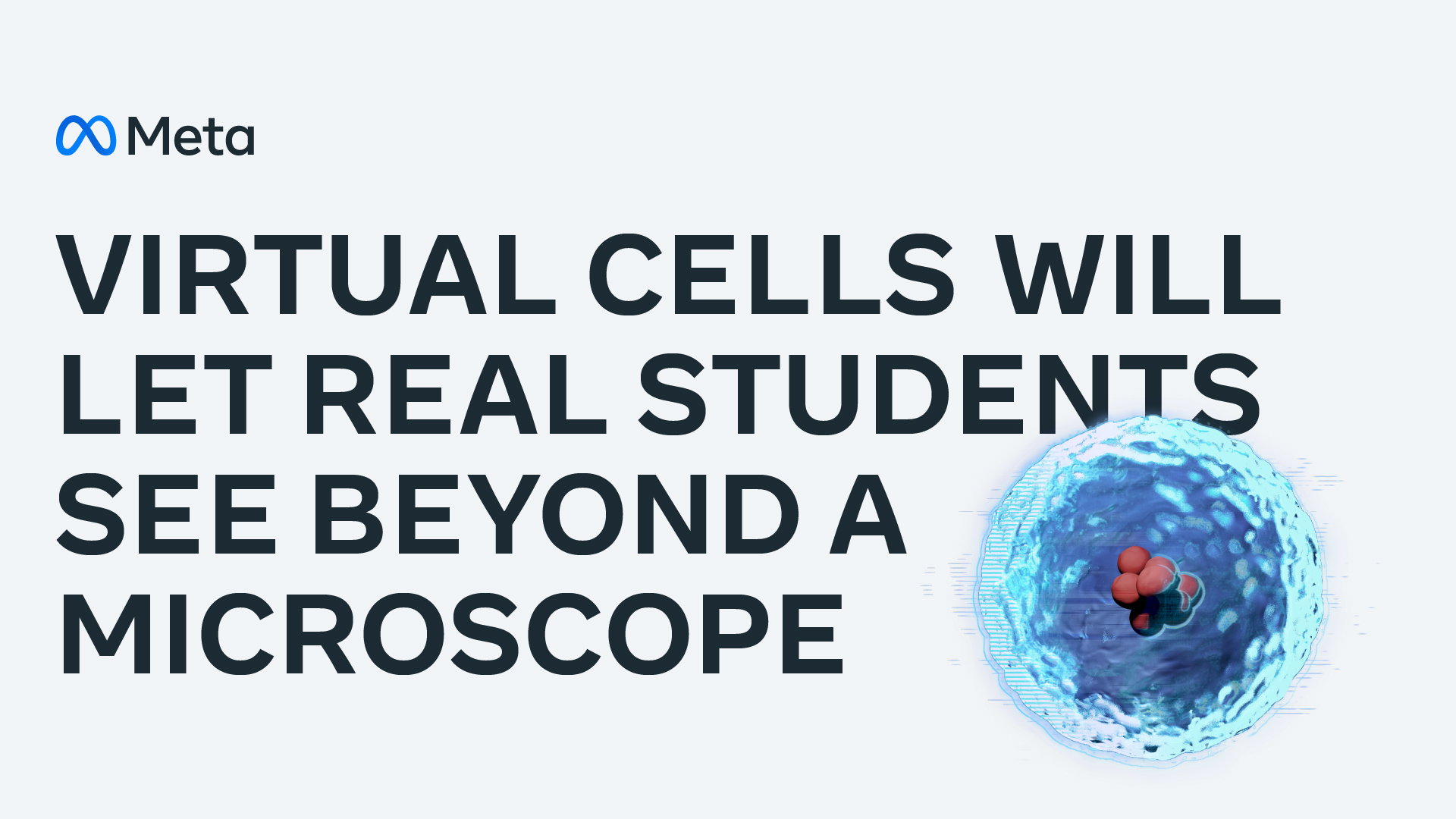 The metaverse may be virtual, but the impact will be real
In the metaverse, biology students will have a larger-than-life view of microscopic organisms—transforming what is possible for science education, research and medical breakthroughs.
Stallone has wanted for years to change that arrangement, according to those close to him. Sure, he's been paid a fortune for various starring, writing, and directing roles on the six Rocky films and two Creed spinoffs. (A third Creed is set for March.) But more money is more money, and Stallone—long known to be as intensely egomaniacal, financially-driven and, at times, angry as he is talented and business-savvy—would like he and his children to be paid more money, especially once he is no longer alive and the films, presumably, continue without him. That means ownership. And Winkler, I'm told, has made overtures to Stallone over the years to cut him in on the property. But the deals always fall apart over terms.

OK, but why is Sly going apeshit now? A couple reasons. As I mentioned, MGM is in post-production on Creed III, starring and, for the first time, directed by Michael B. Jordan. And while Stallone is credited as a producer, he doesn't currently appear in the film—it's the first movie in the series without him. It's not that MGM or Jordan wouldn't love for Stallone to return, I'm told, but Stallone had creative issues with the project, and, of course, there's the money issue. Namely, he wants more of it. MGM, the producers and Jordan gambled by moving forward without him. (Stallone's publicist, Michelle Bega, did not respond to my email, and MGM declined to comment.)

But this isn't just about money. Stallone is already super-rich, he's made great investments in everything from art to real estate (well, maybe not Planet Hollywood), and he's one of those old-school players in the Tom Cruise mold who is fully comfortable as a movie star and knows how to manage his brand. He knows he's not gonna be around forever; earlier this year, he sold his Beverly Park mansion for $58 million to Adele, and, as I reported in December, he quietly sold his remaining backends to Shamrock Capital Advisors for $43 million.

This is personal. The Rocky situation has long annoyed him, and as he ages, it really pisses him off that Winkler, not the face of the franchise, will be passing it down to his children. It's not a coincidence that Stallone has punched at Winkler's son, who is a producer on the Creed movies and whose recent memoir, according to Stallone, is "unbearable worthless dreck" written by "the painfully untalented David Winkler." He'd probably love for his daughters to someday produce Rocky movies, carrying on the Stallone legacy. That's a common concern among artists who have made a great living off their creative work but don't actually own it. And Stallone knows that, despite his long career, Rocky will be in the first line in his obituary. For a guy whose bulging muscles have been a signature trait, negotiating a piece of Rocky would be his final flex.

So he's attacking. Adding fuel to the fire, Stallone doesn't really have anyone in his life who he'll listen to when they say it's not a great idea to negotiate via Instagram. Stallone fired CAA earlier this year, right around the time he signed on to Taylor Sheridan's mobster drama series Tulsa King, and has since gone agent-less (though in recent weeks, Richard Lovett has been trying to get him back). Sly has long since parted ways with Jake Bloom, the influential lawyer who repped him in his heyday. His producing partner, Braden Aftergood, while effective, is significantly younger. And MGM is still leaderless after Amazon purchased the studio earlier this year and Mike De Luca and Pam Abdy departed for Warner Bros.

The Drago thing seems to have really irked Stallone, and I get it. Creed famously originated with red-hot filmmaker Ryan Coogler calling MGM's then-leader Jonathan Glickman and asking if he could pitch an idea. Then they got Stallone on board before moving forward. By contrast, Drago, while definitely a real project, is… less red hot. It's very early, but it is said to have originated not with a top filmmaker but with producers trying cynically to extend a franchise by hiring a writer, and—while there's some dispute about this—Stallone insists he didn't know what was up until a press leak this week suggested the project was further along than it is.

Even if MGM's new owner can't make a deal with Stallone, it isn't going to do anything with Drago until it figures out who will run the unit. And there's been little movement on that front, with the same names—including Emma Watts, late of Paramount, and Sanford Panitch, currently of Sony—circulating for weeks. Amazon still has high hopes for MGM, but it hasn't been thrilled with some of the encumbrances on the film library it discovered after its $8.45 billion acquisition closed. Take this week's news that MGM lost the Tomb Raider property because it failed to greenlight a movie before its May deadline. Ironically, De Luca and Abdy, who let the rights expire, are now at Warners, which has set a meeting for this week to bid on the same rights they let get away—and they'll be bidding against their old employer. Hollywood musical chairs at its finest.

Mike Hopkins, Amazon's senior VP of Prime Video and Amazon Studios, is said to be open to allowing his MGM leader to not report to Amazon Studios head Jennifer Salke, who is known more for TV than film, but only if that person has the right level of experience. And the plan is for Amazon Studios to also make and acquire films alongside MGM, while most top film executives would want control over the entire Amazon film slate, not just the planned 8-12 MGM-branded movies per year. (Amazon declined to comment on the MGM search.)

That's the new corporate reality for the Rocky franchise, whether Stallone likes it or not. But for now he's focused on his quest for ownership. And it does seem like the best solution for MGM, the Winklers, and Michael B. Jordan would be to cough up some of the endless Amazon money to both shut Stallone up and, best case scenario, include him in Creed III. That might be kowtowing to social media hysterics, and it's contingent on Stallone at least being somewhat reasonable about his ask, but the alternative is a very powerful star intent on destroying his own franchise. And if a deal can't be worked out? Just out of curiosity, I asked a copyright lawyer friend when Stallone might be able to terminate or claw back some rights to the franchise. If the script was indeed registered right before the film was released, in 1976, Rocky would be subject to termination in about 2032.
A pretty grim weekend at the box office, with Warners' deploying Superman's dog (plus the voices of Dwayne Johnson and Kevin Hart) for just $23 million domestic, and steep second-week declines for Nope and Paws of Fury. [AP]

More meat for the Marvel bears: "Since the beginning of 2021, the average global box-office gross of the six films produced by Marvel has fallen to $773.6 million—roughly half the $1.5 billion average of the previous six films." [WSJ]

Possibly related: Bob Chapek has hiked food prices at Disneyland "as much as 12 percent" since it reopened. Sorry, a "Tatooine Sunset" now costs six bucks. [LAT]

Bonus: On my podcast, Lucas Shaw and I conducted an I.P. draft, and, despite its recent funk, Marvel was a consensus No. 1 pick. The others might surprise you. [The Town]

The Times and Washington Post both say the Murdoch outlets are ghosting Trump, but what if Rupert just knows this makes Trump more likely to run again, which is ultimately better for ratings? [WaPo, NYT]

The WWE says it's not in sale talks, but the market seems to think differently in the wake of Vince McMahon's resignation amid scandal. [CNBC]

Wesley Morris is really into the new Beyonce album. [NYT]

No surprise, Norman Lear turned 100 with a great line: "To be honest, I'm a bit worried that I may be in better shape than our democracy is." [NYT]

Now to Eriq's update on the Ron Meyer saga…
Ron Meyer, the O.J. Movie, and the Fight Over Charlotte Kirk
Right now, in some lawyer's office, there is a 2017 audio recording of one of the most powerful Hollywood executives of the past half century saying of O.J. Simpson, "I always thought he was guilty until I read Josh's script… Let's make this movie before this guy gets out of prison…." The voice on that recording allegedly belongs to Ron Meyer, the legendary CAA co-founder, Universal Studios president, and vice chairman at NBCUniversal, who, two years after exiting amid a scandal involving his affair with actress Charlotte Kirk, is now at the center of a $150 million lawsuit almost as unbelievable as the notion that O.J. isn't a murderer.

On one level, that audio tape—which Meyer's lawyer, Danya Perry, suggests may violate California's criminal law against eavesdropping—is a remnant from l'affaire Kirk. She's the actress who claimed she was coerced into sex with several Hollywood executives and then fought to lift a gag order that had kept her silent. Both Meyer and Kevin Tsujihara, the former Warner Bros. C.E.O. who also stepped down over a Kirk affair, have denied anything but brief, consensual relationships with her. But both were alleged to have sought acting roles for Kirk. One such role was Nicole Brown Simpson in Nicole & O.J., a $65 million film directed by Joshua Newton that purports Simpson was framed for double-murder, based on Newton's own reexamination of the evidence.

Newton, yet another former boyfriend of Kirk, now sees something sinister in what Meyer allegedly said on that recorded call about his O.J. movie, and Meyer's close attention to his project forms the basis of litigation against NBCUniversal and its former executive. This past week, both Meyer and NBCU separately moved to dismiss the claims. These latest court papers, as well as a podcast interview that Meyer gave a few weeks ago, provide fresh perspectives on one of the most sordid episodes in modern Hollywood…
ADVERTISEMENT

No feedback this week, I was off the grid and haven't yet caught up. Sorry if I haven't responded! Instead, here's Julia analyzing Warner Bros. Discovery's pivot on kids content…
Some eighteen months ago, the company once known as WarnerMedia announced that it would increase its investment in kids and family content tenfold. At the time, then-C.E.O. Jason Kilar, under the auspices of AT&T and John Stankey, was planning to order more than 3,000 episodes and films for the family division of HBO Max and the Cartoon Network, which was set to become a cornerstone brand for the streaming service. This was part of a broader directional recognition that streaming services needed to provide bundled value to all members of a family unit. In 2019, after all, with Disney+'s launch on the horizon, Netflix doubled down on its own family and children's programming, which was being watched by about 60 percent of the platform's global audience. Kilar was determined to fight for market share.

Ever since WarnerMedia and Discovery combined to create Warner Bros. Discovery, however, C.E.O. David Zaslav has treated many of Kilar's decisions as mere suggestions or simply irritants as he seeks to manage Wall Street's expectations by finding $3 billion in synergies across the company, simultaneously growing its streaming ambitions while paying down its staggering debt. CNN+ was an early casualty. As my partner Matt Belloni has noted, even J.J. Abrams is susceptible to Zaz's cost-cutting.

This Friday, WBD announced that it wasn't going to renew Gordita Chronicles, its live-action kids series. And, beyond that, the company is backing away from investment in live-action kids and family programming for HBO Max. Cartoons are still safe—animated series actually make up a meaningful percentage of HBO Max's most in-demand series, according to Parrot Analytics research, where I work—but the kid-friendly, live-action fare once at the heart of Kilar's programming strategy, particularly for HBO Max, is now kaput. "Live-action kids and family programming will not be part of our programming focus in the immediate future, and as a result, we've had to make the very difficult decision to end Gordita Chronicles at HBO Max," the network said in a statement to The Hollywood Reporter on Friday, putting a finer point on things.

It's worth noting that HBO Max never quite delivered on its commitment to produce all that kids programming. Part of the problem, I assumed, stems from the exigencies of a large and complex merger, which all sides knew would result in changes in direction and budgeting. But another issue, I also imagine, is the difficulty inherent in creating content for kids these days. In 2022, with the proliferation of TikTok and the preponderance of YouTube programs, it's hard to make the sort of engaging live-action family series that made Nickelodeon and Disney Channel cultural landmarks in the '90s and '00s. So on the one hand, this is a story about new owners coming aboard a fast-moving ship and trying to determine what ropes to cut to pick up even more speed, and where to invest even more to support what's working. And on another level, it's a more existential question about how large media companies can attract a new generation of users, making their overall value more enticing to a family figuring out what to pay for…
In our latest Quorum movie tracking chart, Brad Pitt's Bullet Train makes one final push before its Aug. 5 release…
Have a great week,
Matt

Got a question, comment, complaint, or a good Charlotte Kirk story? Email me at Matt@puck.news or call/text me at 310-804-3198.
FOUR STORIES WE'RE TALKING ABOUT
The Wrath of Khan
Notes on Lina Khan's antitrust trial balloon & the "end" of the carried interest loophole.
WILLIAM D. COHAN

L'Affaire Elon
Analyzing the second-order consequences of the Sergey-Musk-Shanahan affair.
DYLAN BYERS & TEDDY SCHLEIFER

MAGA's Turning Point
On the Gen Zers and millennials who revere Trump like their own Dick Nixon.
TINA NGUYEN
You received this message because you signed up to receive emails from Puck

Was this email forwarded to you?

Sign up for Puck here

Interested in exploring our newsletter offerings?

Manage your preferences

Puck is published by Heat Media LLC

227 W 17th St

New York, NY 10011

For support, just reply to this e-mail

For brand partnerships, email ads@puck.news