Welcome back to another edition of What I'm Hearing+, my weekly column looking at the ins and outs of the streaming industry. Tonight, a deep dive into what we can learn from Netflix's latest earnings report—beyond the big executive shakeup. Plus, a preview of where the world's dominant streamer is headed under new leadership.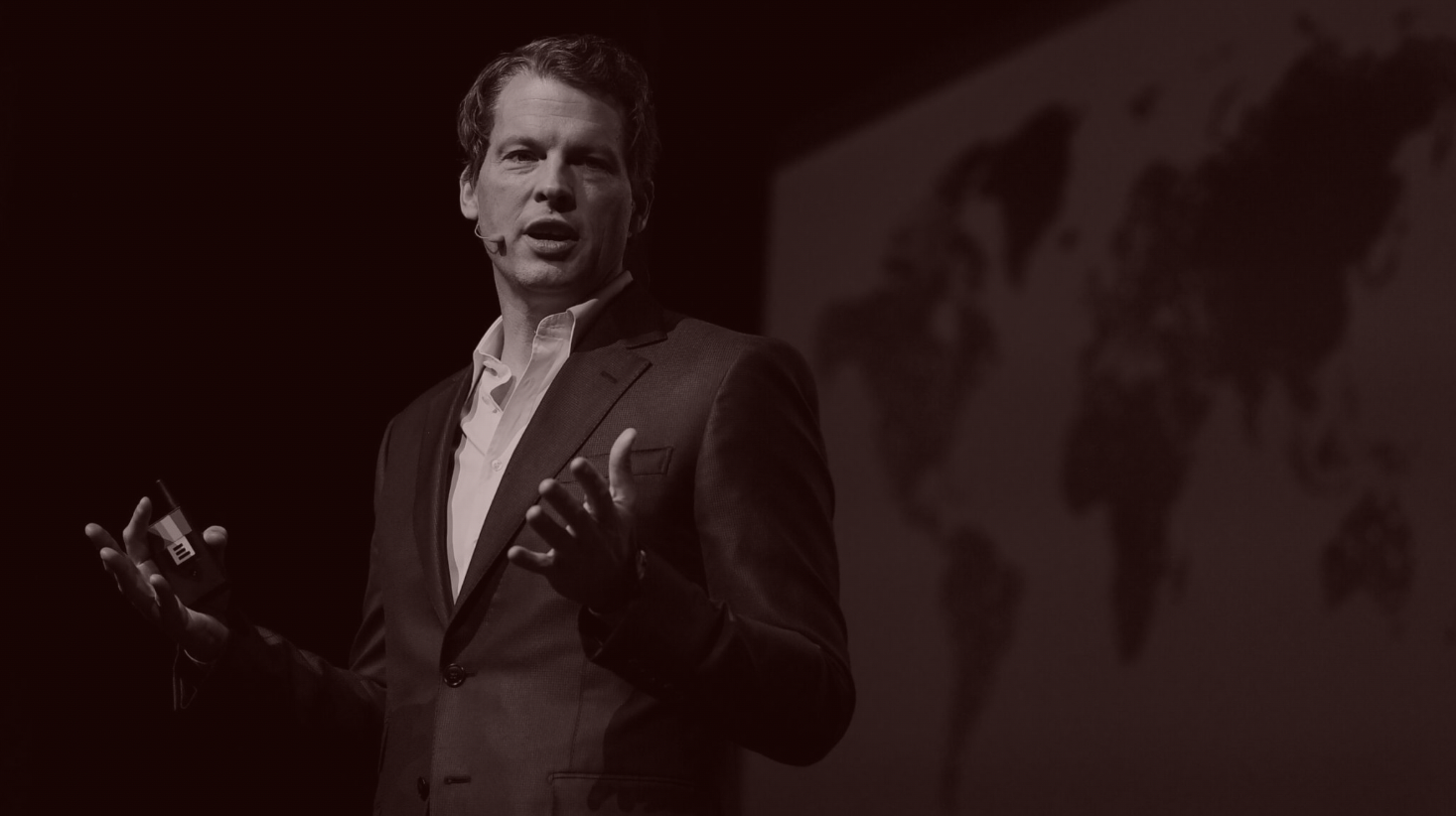 The Post-Reed Era of Netflix
A timely investigation into what the leading streamer is doing right and what it should probably fix as Hastings cedes control to co-C.E.O.s Greg Peters and Ted Sarandos.
The pseudo-retirement of Reed Hastings, who handed off his co-C.E.O. title to Greg Peters last week, confirms what was already obvious for much of the past two years: Netflix is evolving again. When Hastings took over from Marc Randolf in 1998, it was in large part because he didn't believe Randolf could scale the company. Under Hastings, Netflix transitioned from a DVD rental outfit to a cutting-edge streaming company, vanquishing retailers like Blockbuster, bleeding the cable companies, and growing to rival Disney. Netflix became 4x Warner Bros. Discovery faster than HBO could become HBO Max.

Of course, Netflix's challenges as the market incumbent are vastly different from when it was a scrappy disruptor. The company must continue to scale globally, but just as important these days is maximizing revenue per user, building out an advertising network, and cracking down on the password-sharing that has accustomed an entire generation to endless on-demand content for free. Netflix's subscriber growth was effectively flat in 2022, and its U.S. market is especially tapped out. Saturation isn't a new issue, but it does raise questions about the level of spending required to win net new subscribers.

For all the naysaying about Netflix over the past year, as Wall Street reconsidered streaming and its stock swooned, the company still has core advantages. It's the only majorly profitable service, and it's the only streaming-first company that's generating significant free cash flow. It also has far less debt—and it's fixed rate debt!—than any of its competitors. After all, while the Netflix executive shakeup grabbed the headlines, the company's most recent earnings report tells the real story of where the streamer is headed in '23 and beyond.
The $490 Million Question
There are more than 30 million people using Netflix for free in the U.S., according to the company, and more than 70 million globally. That's $490 million in potential revenue within Netflix's core U.S. and Canada region alone, and perhaps far more abroad. I say potential revenue and not missed revenue for a specific reason: it remains to be seen whether these users will pay for a premium or ad-supported subscription once Netflix boots them.

Third party research provides some sense of how The Great Booting may go down. Netflix still has the strongest level of demand for its originals (39.6 percent), and places second in demand for its entire catalog in the U.S. (18 percent), according to Parrot Analytics, where I work as director of strategy. Netflix's churn rate is still the lowest in the industry at 3.5 percent, as of November, based on Antenna research. Netflix also boasts the highest consumer familiarity and perceived programming quality, according to a study commissioned by Puck. And while we don't have data on Netflix's early experimentation with password crackdowns in Latin America—another key market—it seems unlikely that the company would have committed publicly to expanding the Booting if executives were worried it would backfire.

Still, these positive data points come with some anxious collar-tugging. Netflix's churn rate is a full 1.5 points higher than it was in January 2021. It's not the only company seeing high churn rates, either. Churn is the streaming industry's biggest threat in 2023, as competitors emerge and a recession descends, and it's clear that not even Netflix is safe from it. Churn will likely increase during the next few quarters as the Booting rolls out to more users.

Quality programming could stem the tide, but it comes at a cost, as Sarandos hinted on the Thursday earnings call when he said Netflix needed a Wednesday every week to keep customers subscribing and churn low. Demand for Netflix is still high, but it has consistently fallen worldwide for the past nine quarters, necessitating even more spending to reacquire the dreaded "churn and return" customers. Sarandos and Peters' challenge will be balancing customer retention against lower revenue per user—and all while experimenting with pricing and subsidies for cheaper tiers. A theoretical $5 in average revenue per user is still better than $0.
The most eye-popping number in Netflix's earnings report was its projected $3 billion in free cash flow for 2023. Not only is that impressive for a company that rode a rollercoaster the past two years, but it was attached to another very specific financial note: Netflix has no debt maturities in fiscal year 2023, and $400 million of debt maturities in fiscal year 2024, but it's at a fixed rate.

There's another key term. While many of Netflix's competitors will need to take on extra debt to fund content while they are already saddled with debt during an onerous interest rate environment, Netflix is carrying relatively little debt, plus projections for strong free cash flow. Netflix may be one of the few streamers with the focused energy and financial capability to fully dedicate itself to a streaming business.

Since Netflix's earnings, the stock is up just over 11 percent as analysts celebrate improved financials and stronger than projected subscriber gain (few are pointing out that Netflix halved its own projections for its fourth quarter in 2022 compared to 2021). Part of the projected free cash flow comes from a slowdown in content spend. Netflix's cash spend was down 5 percent in 2022 compared to 2021, from $17.7 billion to $16.8 billion.

In Q3, Netflix telegraphed that its focus had shifted from subscribers to revenue. That decision doesn't take too much analysis to understand. Subscriber growth isn't likely to reach the same levels, quarter after quarter, while penetration rates increase and saturation grows. This is particularly true if churn remains low. It may not be as sexy as a Wednesday a week, but Netflix is guiding Wall Street to realize that its fiscal management is becoming as valuable as its content.
Even with all the increased competition, Netflix's first-mover status remains present in its business modeling. Neither Peters nor Sarandos think that Netflix will need to spend much more on content than they did between 2014 and 2021, when the company was building its library. Library seemed like the inevitable endgame; it's what creates significant value for its competitors as they consider additional licensing revenue or strong retention plays for their own platforms. There was and clearly still is value in the older content that keeps customers engaged. Instead, Sarandos pointed out during the call that "it's the must-see-ness of the content that will make the paid-sharing initiative work," as well as reduce churn and help the advertising tier thrive. In short: Netflix needs a constant, consistent line of hits, week after week, to stay above the legacy competition, which benefits from catalog hits like Friends and The Office.

Sarandos isn't wrong per se. New titles acquire customers across all streaming platforms, and new titles expand an audience base. That said, the value of a Netflix series is still a big question mark. If the old adage about streaming is true—that new content acquires while library retains—then older titles should be leading retention. Netflix shouldn't need a Wednesday or Rebel Moon every single week to keep subscribers happy. HBO has The Last of Us, but audiences remain watching between Monday and Saturday, month after month, because of Friends, The Big Bang Theory, and Warner Bros. films. Warner Bros. Discovery C.E.O. David Zaslav is doubling down on the retention bet by bringing in more Discovery unscripted programming to HBO Max. Remember that FX chief John Landgraf believes most television viewing is 30 percent active and 70 percent passive. Netflix is hyper focused on the active equation, but relies on licensed content to fill in the passive blanks.

All of which raises a question that they didn't address: How valuable is that library, which Netflix has spent more than $80 billion to build in a decade, in terms of keeping customers while building up sentiment about Netflix programming? Indeed, if Netflix isn't seeing long-term returned value in its library content, the company's cost required to develop a Wednesday every week is likely going to eventually increase, which will impact its free cash flow.

Part of the traditional strategy in airing longer-running series is the ability to monetize their second run. Syndication is a key part of the puzzle, but something that Sarandos isn't interested in, at least now, according to his recent interview with Bloomberg. Maybe there isn't enough meaningful revenue likely generated from licensing to other parties. Or perhaps it's that Netflix considers themselves an all exclusive platform — not a studio — and licensing is the opposite of what the business stands for. Or perhaps it's a more boring but important conversation about how much of Netflix's series are fully amortized and therefore feasible for licensing out at a desired revenue. I should note here that Sarandos said the company isn't ruling out a free, ad-supported television (FAST) business, which is what many analysts, including myself, have argued Netflix should do for years. And it's because of Netflix's changing opinions that even if Sarandos is saying they won't consider licensing programs right now, I never say never.
The new, semi-humbled, post-correction Netflix has been belatedly forced to rethink a number of its ironclad strategies, from advertising to experimenting with movie theaters or iterating on the "binge" model. Now, the company that once proudly declared "love is sharing a password" is cracking down on password sharing, racing to match Hulu by developing a robust ad business, and moving into live content like the SAG Awards.

None of these moves are bad. Like entering the FAST market, I'd argue they're what Netflix needed to do years ago. There's no reason that Stranger Things or Wednesday has to release all at once. One of the best ways to have a Wednesday every week is to simply have Wednesday every week for 10 weeks. Or stretch Stranger Things over six weeks, rather than dumping two tranches of episodes. Not every show needs a weekly release, and not every show needs to drop all at once. Sarandos has repeatedly said that leaning into what fans want has worked for Netflix, and that's true. But I'll tell you a secret: fans want everything, everywhere, all the time (and often with someone else's password).

For example, Marvel fans want Ant-Man 3 at home and in theaters on the same day—but why would Disney risk those financials when experimentation can happen elsewhere? Similarly, Netflix doesn't need every movie to go to theaters (and I'd wager that the vast majority of Netflix films would not perform). A title like Glass Onion could have, and should have, had a longer theatrical release.

Hastings' departure is the end of a Netflix era. He saw around corners, as Peters and Sarandos said. They are entering a new Netflix period, one that looks a lot more like traditional entertainment than the era before it. That's not a bad thing. Consumer desire for media hasn't changed, just their preferred consumption methods, and it'll be up to Sarandos and Peters to accept that a good portion of their business might just resemble the one they've been trying to disrupt for more than a decade.
FOUR STORIES WE'RE TALKING ABOUT
FTX's Pseudo-Revival
Notes on FTX's bankruptcy drama, Goldman's layoffs, and James Gorman's succession plan.
WILLIAM D. COHAN

Need help? Review our FAQs
page or contact
us for assistance. For brand partnerships, email ads@puck.news.
Puck is published by Heat Media LLC. 227 W 17th St New York, NY 10011.