Happy Monday. I'm Eriq Gardner.
Welcome back to The Rainmaker! Today, news and notes on the election season drama that's roiling Wall Street and Washington. Plus updates on the NFL, Sage Steele, Steve Wynn, Amber Heard, Leonard Leo… and… I'm rich?
But first…
For a band that became famous for its sweet harmonies, The Beach Boys sure were a litigious bunch. From courtroom wars between members over song authorship and re-recorded tunes to the time Brian Wilson was put under a Britney Spears-like conservatorship in the early '90s, an entire book could be written about the legal adventures of these musical icons.

These past few years, I've become very focused on copyright termination—a hot area of entertainment law that allows authors to reclaim their old intellectual property from studios and publishers. The long legal history of the Beach Boys, in particular, reveals how thorny these termination disputes can become. Wilson, for instance, got divorced in 1981, and he's presently in court again with Marilyn Rutherford, an ex-wife who claims that his recent $50 million song catalog sale to Universal Music Group deserves to be split. Her theory is that he got this money because of termination rights, which she believes to be community property from the marriage.

But that's not all. In 1989, Wilson was sued by bandmate Mike Love, who didn't like that Wilson's father ran the group's publishing company and cut Love out of co-authorship credit on dozens of songs, including "California Girls" and "I Get Around." Love wanted a piece, and he got it with a $10 million settlement. Afterwards, Wilson still refused to acknowledge Love's co-authorship, so Love sued again, and the case went to trial, where Love prevailed. Before the punitive damages portion, both sides agreed to a fresh settlement that gave Love co-authorship and a 30 percent stake in 35 songs.

Love was represented at this trial nearly three decades ago by an attorney named Michael J. Flynn, who was working on contingency, meaning he'd earn a share of his client's winnings. Now, in Florida federal court, Love and Flynn are battling over how to square this fee arrangement with Love's termination rights. Does the attorney get to share in the rewards? Or is this out of bounds thanks to California's rules meant to keep lawyers honest by mandating written fee contracts, plus the possibility that Love couldn't convey a post-termination copyright he didn't yet enjoy? Summary judgment papers have just been filed by both sides (see here and here) and God only knows how this story ends.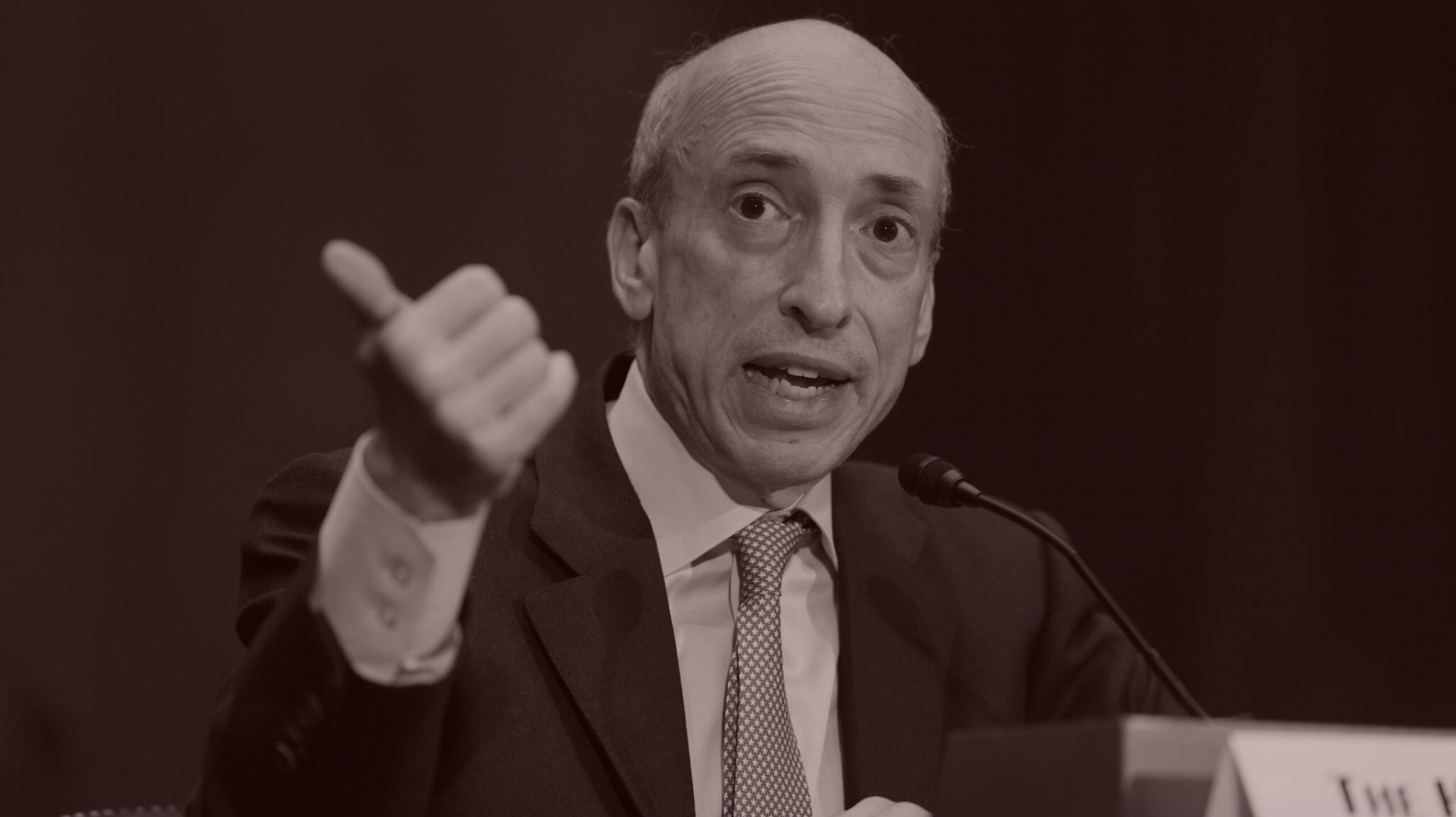 The Fortune 500 Woke Wars Begin
It's shareholder proxy season—the time when aggrieved investors can put the screws to the world's biggest companies over issues large and small, including their commitment to E.S.G. It's a season that's becoming ever more politically and legally explosive.
The midterm races may get all the attention, but there is another election cycle with high stakes, colorful politicking, and tangled controversies. I'm referring, of course, to shareholder proxy season, which might not attract cable news obsession yet, but gird yourself. This could well become the next great battleground in America's heavily lawyered culture wars.

The battles all tend to coalesce around various firms' commitments to E.S.G.—the ubiquitous acronym for environmental, social and governance factors that may impact investors—and shareholder proposals have become a key focal point of the movement. Must the world's biggest corporations do more to fight climate change? Disclose racial and gender disparities? Stop covering up sexual misconduct in arbitration? Should they give investors more insight into how they're lobbying and making charitable donations?

Not everything gets a vote. Shareholders with a nominal stake in a corporation can propose whatever they wish, but a company can then beg the Securities & Exchange Commission to allow them to exclude a proposal from their annual elections. Recently, for example, the S.E.C. granted a so-called "no-action" request after an Intel shareholder proposed that the chipmaker detail how employees reacted to a gay pride flag. That said, the Biden-era S.E.C. has been pretty welcoming of those shareholders who aim to steer corporate behavior.

In the past year, the Gary Gensler-led agency has issued guidance that narrows the established reasons (e.g. too much micromanagement) that corporations may be excused from having to put something to a vote. The regulator is also, where it can, elevating "significant social policy" into the proxy vote framework. Because of this, and also due to more and more E.S.G. activists, election season is getting busier and busier. According to Morrow Sodali, a shareholder advisory firm, a total of 538 shareholder proposals reached a vote in the first half of 2022, up from 385 the first six months of the previous year. In that span, the number of shareholder proposals with a social or political dimension has more than doubled and now accounts for about 40 percent of the total.

Thus we get situations like what happened this year to Disney. Arjuna Capital, a shareholder, requested an employee salary report on "both median and adjusted pay gaps across race and gender," which the Mouse House resisisted. Arjuna bills itself as an "enlightened investor," which it says includes a fossil fuel-free portfolio. But it's easy to imagine other activists perhaps using E.S.G. to achieve more worldly ends—cost-cutting, re-sizing, or maybe a framework vote to raise capital off of in the future. This is Wall Street, after all. The sheer volume of these cases makes it increasingly difficult to deduce the purity of an investor's motive.

First, Disney went to the S.E.C. and argued that it should be allowed to shrug off this proposal because it could interfere with its defense in an ongoing class action suit brought by female employees. When that didn't work, Disney's board recommended that other shareholders vote against Arjuna's proposal. Instead, it received 59 percent support, and as a result, Disney last month finally released pay numbers. There's not much gender and racial disparity after all, according to the entertainment giant, but Arjuna is nevertheless hailing the historic disclosure and promising better metrics to come.
So who is actually voting? Well, on one level, it's shareholders, but the real answer is more complicated because most investors are neither billionaires nor mom-and-pop day traders. Instead, it's institutions that make up the majority of most large cap investor bases: banks, hedge funds, and predominantly pension funds. These institutional investors manage about 80 percent of the public equity markets.

And institutional investors, given their many governance obligations, often vote via PVABs, or "proxy voting advice businesses." This cottage industry is dominated by two firms, Institutional Shareholder Services (ISS) and Glass Lewis, which now provide an estimated 90 percent of all proxy voting recommendations in the U.S. each year. They're also the ones who are often tasked by clients with actually voting.

In other words, ISS and Glass Lewis have real muscle, and so naturally, they've made some enemies in corporate America, especially, it seems, with those who don't see eye-to-eye with them on their climate change advocacy. In 2020, upon industry complaints that there was something rotten with the PVAB "duopoly" both advising clients on how to craft successful shareholder proposals and also making voting recommendations for other clients, the S.E.C. promulgated a rule—the "Proxy Advice Rule"—which basically told PVABs that if they didn't want to get into trouble for solicitation, they needed to disclose their conflicts and also give companies a chance to respond to their voting recommendations. Notably, this represented novel regulation at a time when Donald Trump was telling agencies in an executive order they needed to repeal two old rules for every new one. Of course, the S.E.C.'s move triggered a lawsuit from ISS alleging that the S.E.C. "lacks authority to regulate proxy advice as though it were a solicitation."

Then came the election of Joe Biden, who nominated Gensler to lead the S.E.C. Within months of his confirmation, Gensler started backtracking on the Proxy Advise Rule until finally, in July, he announced a different direction in the interest of "shareholder democracy." He cited the necessity of protecting the "timeliness and independence of proxy voting advice," which, translated from the corporate lexicon, means he wasn't about to let those polluting companies gum up the works of needed change on the environmental and social fronts.

For those surmising this brought lawsuits too, correctamundo. The National Association of Manufacturing and Natural Gas Services Group sued in Texas federal court, and the U.S. Chamber of Commerce sued in Tennessee federal court. Both suits attracted amicus briefs where lots of high-priced lawyers—even Democratic ones like Barack Obama's former Solicitor General Donald Verrilli—recently got the chance to argue that canceling the prior administration's rules without a meaningful notice and comment period wasn't permissible.

On Sept. 28, U.S. District Court judge David Counts gave manufacturers and gas producers a win. In his summary judgment decision (read here), the Texas judge wrote, "Coincidence is just a messenger sent by truth. Yet [the S.E.C.] expects this Court to accept this case's coincidences and turn a blind eye to the rest. The Court will not do so. [The S.E.C.'s] conduct achieved its end—a subtle wink to an industry with only two major players that the S.E.C. would not enforce the Proxy Advice Rule's compliance deadline. But the means to that end were unlawful."
The impact of that order, two weeks ago, is momentarily unclear. But there really is no slowing down the speeding train of shareholder proposals. In an added wrinkle that reflects our political age, now conservatives are also jumping on board, pushing their own slate with an anti-E.S.G. focus. One example came this May from the Free Enterprise Institute, which demanded that Comcast issue a report detailing the risks of not including "viewpoint" and "ideology" in its equal employment opportunity policies. "Comcast owns MSNBC, about the least ideologically diverse entity on earth, other than any faculty lounge," commented F.E.I. director Scott Shepard at the time. The proposal earned only 1.4 percent shareholder support, but conservatives are preparing more proxy wars regardless. Union-busting proposals, for instance, are ahead for Starbucks, Apple, Amazon, and Tesla.

Those might not stand much of a chance either, given the resistance from image-conscious boards, giant municipal pension funds in liberal states, and the almighty PVABs. Which is why Leonard Leo, the longtime leader of the Federalist Society who successfully pushed courts rightward through judicial appointments and helped overturn Roe v. Wade, has made "woke capitalism" his next big project. According to a story this past week in The New York Times, Leo is now advising organizations on anti-E.S.G. campaigns including pushing Republican state treasurers to assert their own power of the purse.

What this all adds up to is the prospect that corporations themselves become an electoral battleground. Those culture wars may be presently having their moment in the classroom. Up next comes the boardroom.
Send comments and tips to eriq@puck.news. I'll even take suggestions on what I should do with the massive fortune that is my portion of the PACER settlement.
FOUR STORIES WE'RE TALKING ABOUT
Peacock Growing Pains
Peter and Jon Kelly examine Peacock's growing pains and NYT's newsroom culture.
PETER HAMBY & JON KELLY

L.A.'s Racism Scandal
Considering the implications L.A.'s latest City Council scandal.
BARATUNDE THURSTON
You received this message because you signed up to receive emails from Puck

Was this email forwarded to you?

Sign up for Puck here

Interested in exploring our newsletter offerings?

Manage your preferences

Puck is published by Heat Media LLC

227 W 17th St

New York, NY 10011

For support, just reply to this e-mail

For brand partnerships, email ads@puck.news